Fitbit Sense 2 vs Versa 4: What's the difference between these two new smartwatches?
The debate of Fitbit Sense 2 vs Versa 4 is a common one. Here health editor Grace Walsh outlines the key differences and what you need to know before buying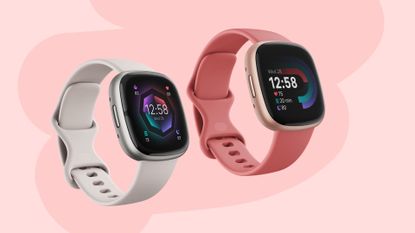 (Image credit: Fitbit)
woman&home newsletter
Sign up to our free daily email for the latest royal and entertainment news, interesting opinion, expert advice on styling and beauty trends, and no-nonsense guides to the health and wellness questions you want answered.
Thank you for signing up to Woman & Home. You will receive a verification email shortly.
There was a problem. Please refresh the page and try again.
You might find yourself choosing between the Fitbit Sense 2 vs Versa 4 if you're looking to buy a new smartwatch to help create healthier habits in your life - and you certainly wouldn't be the only one. The two smartwatches from Fitbit are among the latest to be released and while they are very similar in many ways, there are some key differences to look out for.
As a health editor at woman&home and a fan of Fitbit over the years, I've tried and tested pretty much every offering from the brand - including these two devices, along with their previous versions - so I've weighed up the difference between them myself many times, looking at the pros, cons, and key differences between the two.
As noted, the Fitbit Sense 2 and Fitbit Versa 4 are among the best Fitbits around right now since they are two of the newest Fitbits. This means they have the best of the best when it comes to hardware and the technology underneath, perfectly primed to deliver on everything from heart rate tracking and step count to oxygen saturation monitoring and sleep tracking, so these are the key differences between the two you need to know.
Fitbit Sense 2 vs Versa 4 specs
Swipe to scroll horizontally
| Header Cell - Column 0 | Fitbit Sense 2 | Fitbit Versa 4 |
| --- | --- | --- |
| Size | 1.5" l x 1.5" w x 0.45" h | 1.5" l x 1.5" w x 0.45" h |
| Display size | 1.58 inches | 1.58 inches |
| Full colour display | Yes | Yes |
| Battery life | 6+ days | 6+ days |
| Charging time | 2 hours | 2 hours |
| Waterproof | Water resistant up to 50m | Water resistant up to 50m |
| Key features | Built-in GPS, compass, blood oxygen levels, temperature sensing, ECG, barometer, gyroscope | Built-in GPS, compass, blood oxygen levels, barometer, gyroscope |
| Colours available | Grey, white, blue mist | Black, blue, pink, red |
| Extras | Fitbit Premium 6 month free trial | Fitbit Premium 6 month free trial |
| RRP | £269.99 / $299.65 | £179.99 / $229.99 |
Fitbit Sense 2 vs Versa 4
Design
As you may have noticed, these two smartwatches are almost identical. When put side-by-side, it's tough to tell them apart. Both the Fitbit Sense 2 and Fitbit Versa 4 are square-faced smartwatches with a metallic casing measuring 40.5mm (Sense 2) and 40.4mm (Versa 4) surrounding the full-colour AMOLED display.
On the side of both watches is a useful button that can be used alongside the watch's touchscreen and intuitive sensors to bring the screen to life and turn it off when needed. In reviewing these watches, I did initially find that the Versa 4's sensors are slightly more sensitive than the Sense 2, so I found it easy to flick the screen on/off with a flick of the wrist - useful sometimes, but not when you're wearing the device during the night as the display is rather bright. Both devices, much like every other Fitbit, offer a water resistance of up to 50m.
The only key differences in design are the colourways, both in the metallic casing and the interchangeable silicone 'Infinity' wristbands: the Fitbit Sense 2 offers muted palettes in black, grey, and blue mist, while the Versa 4 brings a higher-energy palette in a brighter blue, pink, or red.
Features
For those new to smartwatches or looking for something simple, both the Fitbit Sense 2 and Fitbit Versa 4 offer a great range of features. The best way of looking at it perhaps is that the Fitbit Versa 4 is a more paired-back, basic version of the Sense 2, hence the heavy price difference.
Both watches have built-in GPS, meaning you can leave your phone at home and track your activity via the watch alone. As Fitbit is owned by Google, there is support for both Google Wallet and Google Maps, with Google Assistant hopefully on the way soon. This means you can use your watch for turn-by-turn navigation on your wrist and pay for items on your watch anywhere that accepts Google Pay. This wasn't a feature upon launch of these products but I'm pleased to say it's now available.
There are also more than 40 exercise modes to choose from on both devices, including activities like running and hiking all the way through to HIIT, dancing, and even CrossFit. Thanks to the sensors on the watch, if you forget to enable a program and start exercising, your watch will automatically detect it so you don't lose out on the data. This is one of my favourite features, but it's one offered by most other Fitbits too.
The core difference between the two watches comes down to this though: the Sense 2 is more of an overall health and wellness tracker while the Versa 4 is more focused solely on fitness.
The Sense 2 has a skin temperature sensor for stress tracking via the ECG app and a sensor on the casing, which can be used to offer useful insights for those who feel they're frequently stressed and perhaps at risk of burnout. The ECG app, which is also available on the Versa 4, tracks your heart rhythm as part of this and can recognise signs of atrial fibrillation, which you can take to your doctor for consideration and potential diagnosis.
However, surprisingly, neither the Fitbit Sense 2 nor the Versa 4 support third-party apps like Spotify. This was a feature I loved about the Fitbit Versa 3, being able to change my music from my wrist on the go, but it's gone with the latest upgrade and the more expensive Sense 2 doesn't offer it point blank. However, this isn't entirely unusual for smartwatches like these - Garmin's Venu Sq2 doesn't, a comparable fitness device, doesn't offer this either.
Fitness tracking
This is where users will see the key differences between the Fitbit Sense 2 vs Versa 4, and where the explanation for the substantial price difference reveals itself. Both watch off the essentials in the Fitbit fitness tracking arsenal, such as heart rate, calorie burn, step count, and connectivity to the Fitbit app to review these statistics in weekly, monthly, and yearly roundups.
However, the Versa 4 is presented as more of a fitness tracker than the health coaching-focused Sense 2, it is the Sense 2 that works more accurately and efficiently than the Versa 4.
For example, when it comes to GPS tracking for activities like walking, running, and cycling, the Sense 2 connects faster. It's essential to be connected to GPS when you do any of these activities otherwise your statistics like distance covered, pace, speed, etc. wouldn't be accurate. When testing the Versa 4, there were a couple of occasions where I hadn't realised the GPS hadn't connected so the accuracy of the data was off by quite a lot.
It's not hugely important if you're just looking to count your steps or use your tracker for stationary activities like strength training, but if you are planning on tracking other cardio activities like walking as a workout or cycling as a workout, it's pretty essential. Testing out the Sense 2 a couple of months later, I didn't have this issue at all - the GPS connected quickly and automatically.
The app is another feature of the Fitbit universe that we'd be remiss not to mention as a 6-month free trial of Fitbit Premium comes with a purchase of either device. On both, you're able to access even more features like your sleep profile, Daily Readiness Score, workout videos, and recipe tutorials. It's a great feature for new buyers.
Display
The display on the Fitbit Sense 2 and Versa 4 are almost exactly the same - you'll find they both have a high-quality AMOLED, full-colour display at 336 x 336 pixels.
The only difference between the two is the standard pre-set watch face. On the home screen, you'll find the focus remains on core wellness pillars with icons displaying your stress score, heart rate, Active Zone Minutes (how many minutes in terms of intensity you've been exercising for that day) and sleep score, rather than classic fitness statistics like heart rate, steps, and calorie burn like on the Fitbit Versa 4.
However, you can customise your own watch face as you like via the app with both free and paid-for alternatives that can completely change the look and design of your watch face in just a few clicks and a sync. So, if you're considering one watch over the other based on the watch face design, know that it's fully interchangeable.
Battery life
One of the many reasons I love Fitbit devices is the battery life. Compared to other fitness trackers like the Apple Watch, the life of one charge lasts a long time - six days or more to be specific - and over my time testing, I found this was just the minimum.
Even when I had enabled the GPS tracking, which tends to drain the battery life quicker, intermittently a few days a week I found that both the Sense 2 and Versa 4 hit the six-day mark and even beyond when I was using the watch without the GPS functionality.
The only time the battery life didn't hold up is when I tried to track my 12-hour bike ride. By the 10th hour, both the Sense 2 and Versa 4 had run out of battery. However, this is a relatively extreme example as most people won't need to track exercise for this long. If you do, then consider weighing up Garmin vs Fitbit as these premium running-focused fitness trackers can hold up for this amount of time.
The bottom line
As noted, there's a big price difference between the Fitbit Sense 2 vs Versa 4 - almost £100 if you buy directly through the Fitbit website. While the Sense 2 is the superior tracker with its streamlined functionality, additional features, and smooth navigation, it does have a heavy price tag and not everyone will need these extras.
If you have a health condition where it may be useful to have these extra features - like the additional sensor and ECG, then it may be worth the additional money for you. Also if you prefer a fitness tracker with a more streamlined functionality and really care about precise GPS then this will naturally be the better option for you - but it's all personal. You might even find that smartwatches aren't for you after all and you'd be better suited to a fitness tracker, like the Fitbit Charge 5 or Fitbit Luxe.
I used the Fitbit Versa 4 without any real problems for two months in total and I'd happily use it again. However, I did find that many of its best features are also contained in the Fitbit Versa 3, which is even cheaper still since the release of the newer model.
Either way, when it comes to buying a new Fitbit, it's a good idea to check out other retailers, including Amazon, Argos, and other retailers serving up some of the best Fitbit deals around.
During peak shopping times, such as Amazon Prime Day, Black Friday, and Christmas sales, you'll also find that these two models may be reduced.
Sign up to our free daily email for the latest royal and entertainment news, interesting opinion, expert advice on styling and beauty trends, and no-nonsense guides to the health and wellness questions you want answered.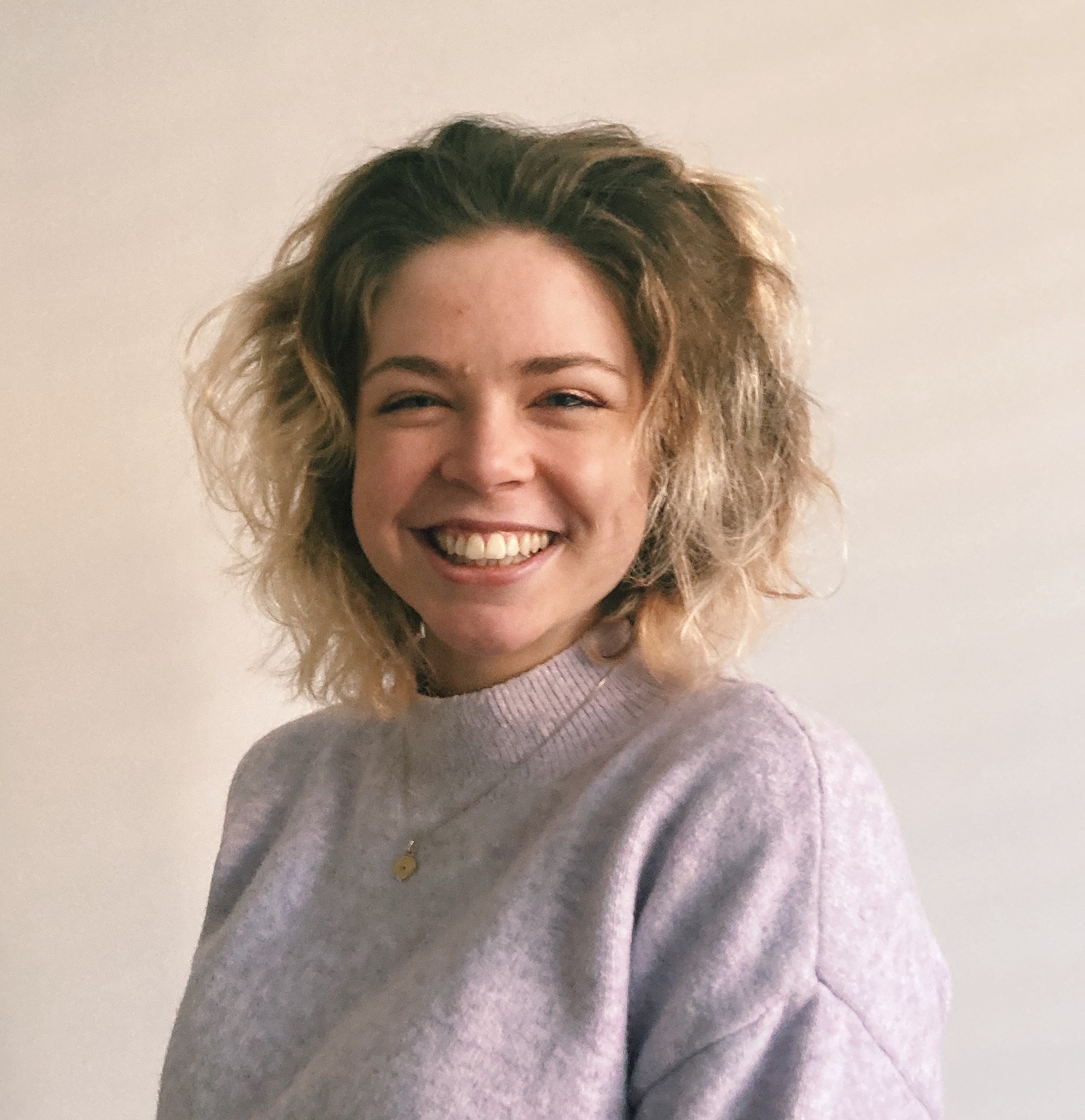 A digital health journalist with over six years of experience writing and editing for UK publications, Grace has covered the world of health and wellbeing extensively for Cosmopolitan, The i Paper and more.
She started her career writing about the complexities of sex and relationships, before combining personal hobbies with professional and writing about fitness. Everything from the best protein powder to sleep technology, the latest health trend to nutrition essentials, Grace has a huge spectrum of interests in the wellness sphere. Having reported on the coronavirus pandemic since the very first swab, she now also counts public health among them.