Fitbit Versa 4 review: Is it worth the upgrade?
Digital health editor Grace Walsh reviews the Fitbit Versa 4 to help you decide if it's worth the price point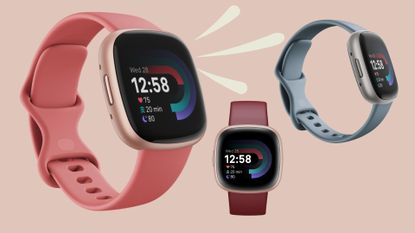 (Image credit: Fitbit)
A fantastic fitness tracker and smartwatch with insightful new features to elevate your overall health
Reasons to buy
+

The side button is back

+

Full-color interface

+

Sleek design

+

New hardware colors

+
Reasons to avoid
-

Longer charging time than other models
Why you can trust Woman & Home Our expert reviewers spend hours testing and comparing products and services so you can choose the best for you. Find out more about how we test.
The Fitbit Versa 4 is the brand's latest innovation, promising more features to help fitness fans take care of their bodies and dynamic new interfaces to help us keep track of everything from our exercise to stress, sleep, and so much more. But is it really all it's cracked up to be?
As the digital health editor at woman&home, I've tested pretty much all the Fitbits on the market right now, both trackers and smartwatches. When looking at the newer models, I always keep in mind a couple of key things: how easy the watch or tracker was to use, the new range of features the model promises, how comfortable the watch is to wear all day, and the extent to which I can better monitor my fitness and wellbeing.
With the previous model firmly at the top of my list of best Fitbits, it's hard to think that there could be a new contender for the top spot. But with all the new features and the controversial side button back in the mix, I had to see whether the newest Fitbit - the Fitbit Versa 4 - was really worth the upgrade.
Fitbit Versa 4 specifications
Size: 1.5" l x 1.5" w x 0.45" h
Battery life: 6+ days
Charge time: 2 hours
Waterproof: Water resistant to 50m
Color range: 4 metallic-based colors to choose from
RRP: $229.95 / £199.99
Who does the Fitbit Versa 4 suit?
In general, whether you're new to the different Fitbit types or a seasoned buyer, the Fitbit Versa 4 is an excellent upgrade. Not only does it consistently track all the standard metrics we've come to expect from the brand, like steps, heart rate, calories burned, Active Zone Minutes, and sleep patterns, the Versa 4 offers a Daily Readiness Score and a Stress Score. This makes it the perfect pick for anyone who wants to look at their health from a more well-rounded perspective, taking in all the pillars of wellness across mental and physical health.
On most other levels, it's essentially an elevated version of the Fitbit Versa 3 and a more fitness-focused version of the Fitbit Sense 2, with the brand taking into account buyers' biggest gripes with the previous model. If you were one of the many who had an issue with the Versa 3's lack of a side button, then this one is also for you. While I never had an issue with this feature on the previous model or lack thereof, the button admittedly does make the watch easier to use and navigate the apps with.
What is the Fitbit Versa 4 like to use?
Using the Fitbit Versa 4 is an incredibly easy and sleek experience. With one push of the button on the side, you can access a whole variety of apps - from your statistics for the day to exercise modes, alarms and timers, useful apps like Fitbit Pay, and even the weather. It sounds like an eclectic mix but, realistically, they're all very useful and I made the most of them all in my first week of testing.
Slide your finger across the screen and you'll see your 'Main Goal' as the first slide, customizable in the Fitbit app (which everyone has to download to set up a Fitbit). Choose from Steps, Distance, Calories Burned, Floors Climbed, or Active Zone minutes to track how much exercise you should do per week.
Onto the next slide and you'll see an overview of your progress, which includes your step count, calories burned, Active Zone Minutes, distance traveled, and floors climbed. I loved these two slides, especially together, as it helps you to focus on your main fitness goals and you can easily check in on your progress throughout the day. Then from there, you can focus on your heart rate, sleep, set a timer, see the weather forecast, or start an exercise program.
It's these slides that take the Fitbit Versa 4 up a notch from the previous model and it's why I'll be swapping out my tired Versa 3 for this shiny new watch. While the Versa 3 did offer these insights, they were displayed minimally on the watch with little to no detail, or exclusively on the smartphone app. Having all the insights on your wrist feels premium. Compared to other models like the Fitbit Luxe, for instance, it's a huge upgrade.
It's also simple to navigate to exercise programs from the home screen by swiping to the left rather than the right. With three of your most-used exercises displayed, you can quickly start your workout - another big change from the Versa 3.
Is the Fitbit Versa 4 comfortable?
Yes, the Fitbit Versa 4 is incredibly comfortable to wear. Much like the Versa 3, it comes with an infinity band made of tough silicone in shades matching the metallic finish on the watch. While the band can become uncomfortable and cause a light red rash if you wear your Fitbit all the time, washing any sweat residue off the strap and taking it off for the night should resolve this very quickly.
If the Infinity strap isn't for you and you want something a little more sporty or stylist, Fitbit has a range of other accessories you can buy to vamp up your experience of the Fitbit Versa 4. I found that the Infinity strap as always was just fine for me, provided I took it off once in a while, so I didn't feel the need to explore these options.
Battery life and charging the Fitbit Versa 4
The charging method on the Versa 4 is exactly the same as the Versa 3: a small magnetic charging platform made of black plastic connected to a USB cable that plugs into a head in the mains. While the USB charger is provided, it's worth noting that the head for the cable is not.
It's in the battery life that the Versa 4 falls short in my opinion, however. One of my favorite elements of the Versa 3 was the incredible charging time - I found I could leave the device on charge for just 12-15 minutes and have a smartwatch that was ready to go again. As I'm someone who regularly forgets to charge their Fitbit, this was a lifesaver many times.
I'm not so convinced by the Fitbit Versa 4, however. While it does have an impressive battery life of over six days, it takes 2 hours to fully charge the watch, leaving me out of options for when I did forget to charge the tracker before heading out to the gym one evening. If you do opt for the Versa 4 and you're anything like me, it will be a lesson in getting more organized.
Fitbit Versa 4 features
The Fitbit Versa 4 has an impressive range of new features. The most notable is the Stress Score and Daily Readiness Score for me. This is a number ranging from 1 to 100 that's entirely based on your activity, sleep, and heart-rate variability. If your score is 30 or above then your body has recovered enough to exercise again today, if not, it's worth taking a backseat. In the era of burnout and our struggle with exercise burnout in particular, this is a real essential for proper training.
Here's our lowdown of the latest Fitbit features, some of which are standard across the Fitbit range and you can also find on other devices - such as the Fitbit Charge 5 - and others that are new to this model.
Features of the Fitbit Versa 4 as standard
Heart rate tracking
Active Zone Minutes
Automatic exercise tracking
Exercise modes
Swimproof
Steps, distance, and calories
Menstrual health tracking
Sleep tracking and sleep stages
Sleep Score
Call, text, and app notifications
Fitbit Pay
Features new to the Fitbit Versa 4
Built-in GPS
Cardio Fitness Score
Daily Readiness Score
SpO2 (blood oxygen) tracking
Resting heart rate
High and low heartrate notifications
Heart rate variability
Skin temperature variation
Breathing rate
Wellness report
Blood glucose tracking (in app)
Smart Wake alarm
Stress Management Score
Mindfulness sessions (including relax breathing sessions and reflections)
Built-in Alexa
Google Maps
Google Wallet
Find My Phone
Color touchscreen
Fitbit Versa 3 vs Fitbit Versa 4
As the list of new features shows, the Versa 4 is a significant upgrade to the Versa 3. While the two are comparable in many ways, the Versa 4 takes a more holistic and overarching approach to wellness by incorporating stress insights, more sophisticated sleep statistics, and cardiovascular and respiratory health tracking software. The previous model is significantly better than the others that came before it but is still focused on fitness as a tracking priority.
Where apps are concerned, the Versa 4 also offers more, adding to the generalized wellness approach of the model. I was particularly impressed to see the addition of Google Maps, Google Wallet, and Find My Phone to the list of downloadable additions to the watch interface, making it a great choice for hikers, dedicated gym-goers, and busy city dwellers alike.
Is the Fitbit Versa 4 worth buying?
With a price tag of over $200 / £200 to consider, the Versa 4 is a serious investment. While it's still cheaper than many of the other best fitness trackers - like the WHOOP 2.0 membership for instance - it's a lot to spend on a fitness tracker if you're new to the market. However, if you are new to the Fitbit world and looking for a serious model that's going to include all the latest features, updates, and designs that stand the test of time, then it's worth taking the plunge because I believe you truly get what you pay for.
Is it worth upgrading for the sake of it? I wouldn't say so. I'm hugely impressed with the range of new additions that the Fitbit Versa 4 delivers, especially the insights into stress. However, if fitness is your goal and you're not too bothered about the other wellness and lifestyle apps included in the Versa 4, there are plenty of other good models that come in at a cheaper price point.
Sign up to our free daily email for the latest royal and entertainment news, interesting opinion, expert advice on styling and beauty trends, and no-nonsense guides to the health and wellness questions you want answered.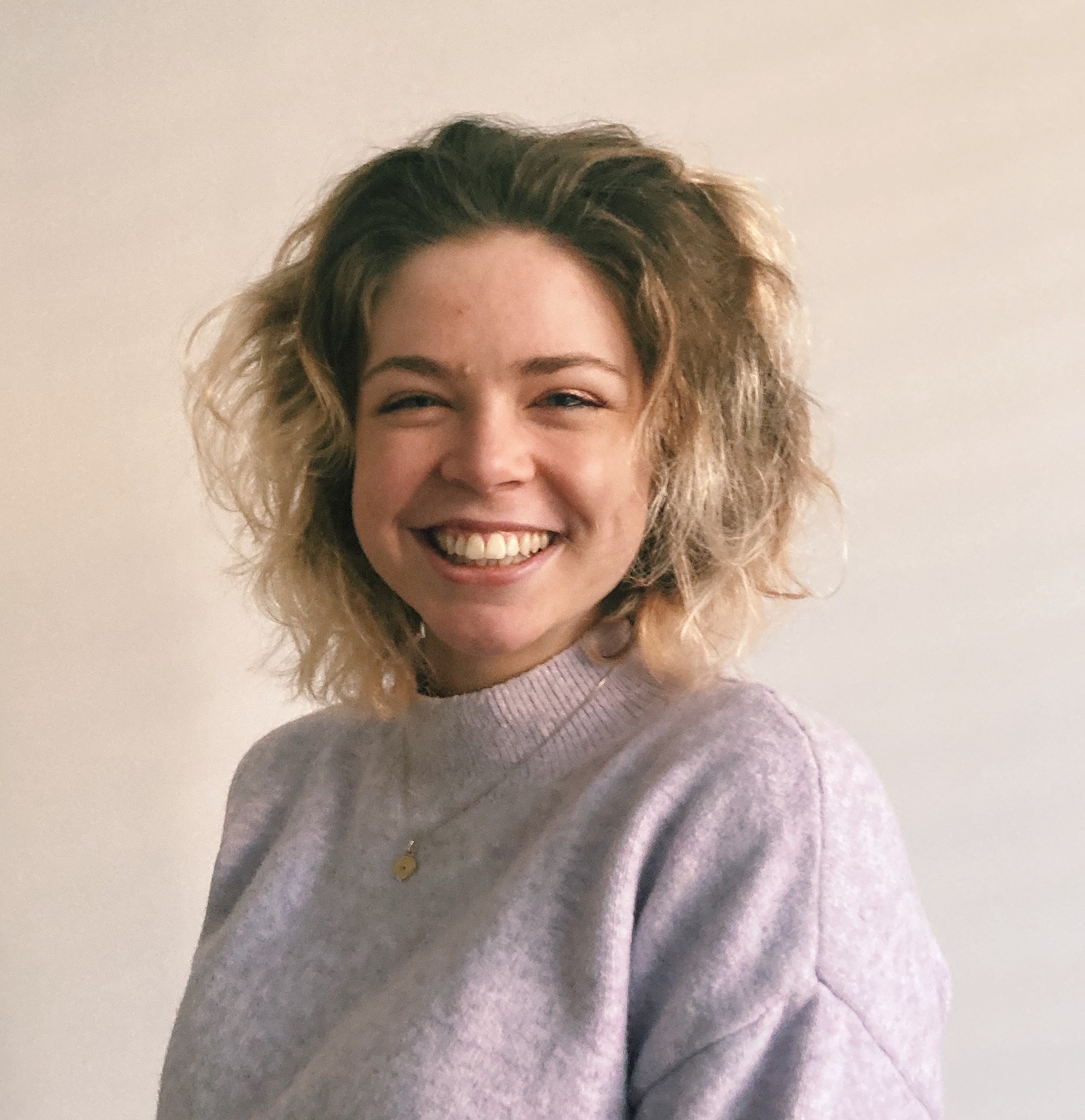 A digital health journalist with over six years of experience writing and editing for UK publications, Grace has covered the world of health and wellbeing extensively for Cosmopolitan, The i Paper and more.
She started her career writing about the complexities of sex and relationships, before combining personal hobbies with professional and writing about fitness as well. Everything from the best protein powder to dating apps, the latest health trend to nutrition essentials, Grace has a huge spectrum of interests in the wellness sphere. Having reported on the coronavirus pandemic since the very first swab, she now also counts public health among them.