Best wedding gifts - unique ideas for every type of couple that will be appreciated more than cash
We have thoughtful wedding gift inspiration and options for every budget!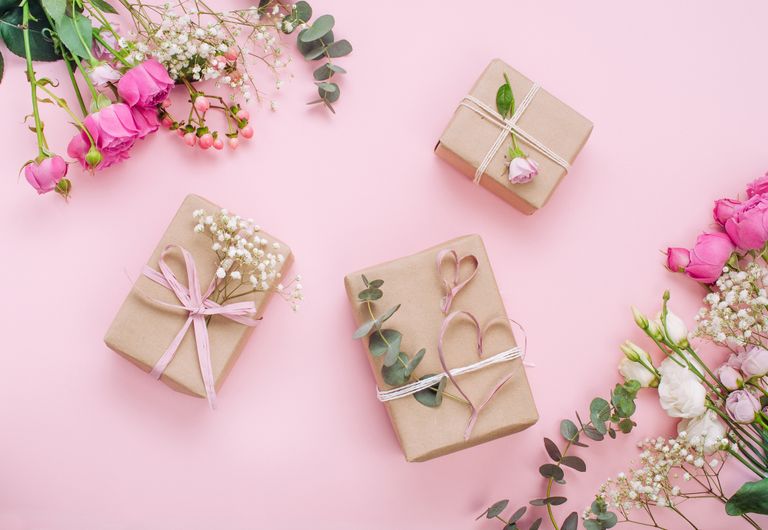 (Image credit: Getty)
By Amy Hunt
You've received your invitation through the post, have organised the all-important outfit, and are almost ready to go, save for one thing: the gift. And you don't want it to be any old gift, you want it to be one of the best wedding gifts.
Often the most tricky thing about heading to a wedding is figuring out what the best wedding gifts are for that soon-to-be newlywed couple. Wedding gift ideas can be a bit of a minefield. You find yourself wondering everything from, can I stray from the gift list, to how much can I spend? And then there's the question of whether the couple actually need, or want, the wedding gift you have in mind?
Although weddings have been postponed recently as a result of the coronavirus pandemic, many ceremonies are starting up again. Find out when weddings will resume here. Which means it's time to start hunting for gifts again!
We agonise over these things because the best wedding gifts are a meaningful way to mark and celebrate the official union, and one of the most special day's in a couple's lives. And while they're not compulsory, it's considered polite to buy a couple a gift on their wedding day - and of course, it's a lovely way to help them as they begin to build a future together too. (And side note: it's satisfying to visit the couple afterwards and see your gift on display, pride of place. That's when you know you truly bought one of the best wedding gifts!).
MORE:What is a humanist wedding ceremony – and what are humanist beliefs?
However, it can be difficult to buy a special present that the couple will treasure, will forever remind them of their special day – and that doesn't completely blow the budget.
Of course, when it comes to the budget, sometimes you'll be happy to spend a little more to buy one of the best wedding gifts – if it's close family, or if it's the wedding of a cherished friend. But sometimes, you'll have an eye on the pennies and will want something thoughtful, but more affordable.
So to make what can often seem like a daunting task just that little bit easier, we've compiled the ultimate wedding gift buyer's guide, including gifts with a range of different price tags, so you can find one that suits you best. You're sure to find the best wedding gift idea for the loved up couple in our guide.
How we selected and tested the best wedding gifts
Woman&home's Senior Features Writer Amy Hunt poured over ideas for the best wedding gift ideas for weeks, and personally tested all of the products featured below. She canvassed opinions from colleagues and friends too, to make sure everything included was universally crowd-pleasing. But we also made sure to include a selection of products that would appeal to all sorts of different couples too, so there are options for everyone.
There's no doubt that the most important thing when it comes to giving a wedding gift is quality – no matter what the price. Amy looked at value for money, whether the gift delivered/lived up to the way it was sold and the overall integrity of the product. Testing the products means we found the little quirks that you may not notice if you're simply shopping online, or if you pick an item up in store for just a few minutes. And that means that we can offer you an honest and fair review of all of items featured.
And of course, we also ensured that there was a wide selection of gifts for different price points, so there's something for you - whether you're ready to spend £10 or £100.
In this guide to the best wedding gift ideas, we review everything you might need to know about the perfect present for any upcoming nuptials you may be attending.
Overall best wedding gift 2020: w&h's verdict
Le Creuset Round Signature Cast Iron Casserole Dish
W&H's best buy
There's a reason why the Le Creuset Signature Casserole Dish is such a popular item on a registry list - they're simply fantastic. They heat up fast, are perfectly non-stick, and can be used to cook pretty much anything (on the hob and in an oven). The dishes are on the pricey end, but are the perfect wedding present for a close relative or friend, and will remain a staple in any marital kitchen for years to come - an easy choice for our 2020 w&h best buy!
Savage Vines wine subscription
W&H's best buy
Our w&h star buy is the Savage Vines wine subscription - because what marriage doesn't need wine? Starting at just £29.95, you can choose to gift a one off box, a few months, or even a year's worth! Better still, Savage Vines includes details on food pairings, maps of the wine origins and access to a podcast explaining each bottle. You aren't just gifting them booze, it's an experience they can enjoy together - what could be better?
The best wedding gifts you can buy
1. Biscuiteers wedding biscuits
Best wedding gift idea for couples with a sweet tooth
Specifications
RRP: £12 - £95
Star rating out of 5: 3.5
w&h tried the £45 Wedding Bells Luxe Biscuit Tin, complete with 16 unique hand-iced biscuits, and the smaller, more affordable, 'The Happy Couple' gingerbread biscuits, on sale for £12. On first sight, the more affordable ginger biscuits were slightly underwhelming, having only been lightly iced, and not filled in like the rest of Biscuiteers signature creations. However, the biscuits themselves redeemed themselves when it came to tasting time and we loved the spicy gingerbread flavour. We reckon they'd be a sweet reminder of the special day for the couple, as the two gingerbread characters are dressed in a wedding dress and suit. You can also purchase them in different varieties, with two brides or two grooms, as well. This is a lovely option if you've not got too much to spend on a wedding gift, and, after all, who doesn't love a sweet treat?
The second option we tried was the more expensive, £45 tin. This one came in the stunning, signature keepsake tin we've all come to know and love from Biscuiteers, which is already one big tick in our book – as it'd make a lovely lasting reminder of the big day for the couple. The box contained 16 wedding-themed biscuits, from a chic, green, pink and purple bouquet, to a bride and groom outfit, a wedding cake, and a wedding car. These biscuits were utterly delicious, and were met with the approval of all who tasted them! Once again, you have the option of buying for a 'Mr and Mrs', a 'Mr and Mr', or a 'Mrs and Mrs', and you can even opt for a personalised tin for only an extra £5, which will include a personalised message on a couple of biscuits – for example 'Amy and James, 21st May 2019 on top of the cake biscuit'.
While the biscuits may be a short-lived treat for the newlyweds, there's surely no one who wouldn't appreciate a delicious treat after their wedding and - with the £45 option - they'll also have something to keep forever more. Plus, this is an ideal option if you're not 100% about the couple's personal tastes – as it's a gift almost everyone would love. The biscuits have a one-month shelf life too, so there's plenty of time for them to be enjoyed.
Why did it make the best wedding gifts edit? We've never met a person who didn't enjoy a good biscuit, that and the fact that there are multiple prices points to choose from according to your budget, mean that these sets by Biscuiteers were an obvious choice for our best wedding gifts guide.
2. Le Creuset Round Signature Cast Iron Casserole Dish
Best wedding gift idea for foodies
Specifications
RRP: £99 - £290
Star rating out of 5: 5
From the inexpensive to the rather more pricey – the Le Creuset casserole dish. But there's a very good reason this is on almost every newlyweds wedding gift wish list, as it's one of the best products we tried out. A Le Creuset is a cult kitchenware product, and after testing, it's clear why. You can cook almost anything in their casserole dishes – from pasta sauces, to soups, cakes, or – you guessed it – casseroles. Cooking in the pot is a delight – there's no sticking, it heats up perfectly (and quickly), and stirring is as smooth as can be. It's also an easy transfer from hob surface top to oven.
There's no denying it sits at the more expensive end of the scale when it comes to wedding present buying. The smallest size (18cm) is £99, while the biggest (28cm), will set you back £275. However, if you're buying for a son or daughter, close friend, or close relative, and want to buy something really special, this is sure to be a popular option. Plus, it's something that'll last in their kitchens for years and years to come.
When we tested the pot, one aspect we loved was just how easy it was to clean. Although it's a pretty heavy tool to lift (worth bearing in mind if your couple have any mobility issues), the stuck-on food lifted off in a simple swipe and there were no leftover stains to speak of after a quick scrub. However, one thing worth noting was the fact that the handle of the lid gets incredibly hot while cooking – so be sure to use oven gloves when removing it from the pot.
Overall, the Le Creuset is ideal for foodie lovers – and enough to convince those who aren't, too, we reckon.
Why did it make the best wedding gifts edit? Le Creuset casserole dishes are on almost every wedding wish-list. They're durable, practical and they look fabulous. Pick one in the couple's favourite colour and you're you've got one of the best wedding gifts for the majority of couples. It's a safe bet.
3. The White Company Unisex Cotton Classic robe
Best wedding gift idea for couples who love staying in
Specifications
RRP: £60
Star rating out of 5: 4.5
Not much says cosy luxury better than a soft oversized, cosy dressing gown - and your newlywed couples can even share this lovely one from The White Company, as its unisex.
It's midweight, making it ideal for the cooler months, as it feels super thick and cosy to wrap up in on a chillier evening, with soft cotton towelling on the inside. However, it's not too thick that it would be uncomfortable to wear in the summer - we reckon it's the perfect year-round option.
With huge patch pockets and a tie belt it's practical to wander around the house in, but luxurious even to provide that spa-like feel right at home.
The dressing gown is categorised as a generous fit, and w&h agreed - we found it to be a little oversized but that's no bad thing - simply something to bear in mind if you're thinking of buying one or two for some soon-to-be newlyweds. However, that fact might certainly come in handy if your couple do share the robe, as it should fit two different body types quite happily.
Of course, the gown only comes in the White Company's signature white colour, but that means it goes with basically anything. Wear it over your pyjamas, loungewear, or straight out of the bathtub.
And if you want it, you might want to be quick to snap it up - this dressing gown is a bestseller on the White Company website.
Why did it make the best wedding gifts edit? Comfort should be the order of the day after a couple have been busy planning a wedding day, and this chic and cosy dressing gown will be the perfect thing to help them relax and unwind.
4. Wedding prints
Best wedding gift idea for sentimental interiors lovers
Specifications
RRP: £6 - £33.95
Star rating out of 5: 3.5
If you're looking for a more affordable – but still very meaningful – gift that the happy couple will treasure for years to come, look no further than these sweet prints from Tree of Hearts. The wedding stationary company sell three wedding prints, all of which are subtle and stylish enough that they'd fit in any home. There's a Love Birds print and a Love Birds in a Tree print, both of which can include their wedding date and names, as well as a 'My Heart is Always' print, which will include their initials. Unframed, the first two will set you back just £6 for small size – and prices go up to £33.95 for the large framed option.
The third print is £10 unframed, or £29.95 framed. Upon testing, the light wooden frames proved sturdy and chic, and the prints are just as adorable in person as they are online. They're stylish enough to work with any décor, and simple enough that they won't feel garish for the bride and the groom whatsoever.
Why did it make the best wedding gifts edit? The price, starting from just £6, this is a thoughtful gift for those on a tight budget.
5. Smeg DCF02
Best wedding gift idea for tea and coffee obsessives
Specifications
RRP: £179
Star rating out of 5: 4.5
This glamorous, retro-inspired coffee machine will look ridiculously stylish in any newlyweds kitchen, as do all of Smeg's iconic and classic designs.
This drip filter coffee machine is pricey, there's no doubt about that. But for real coffee fans, not needing to rely on instant will be worth every penny! Plus, there are far more expensive options on the market too - and none will look as chic as this on the couple's countertop.
Although large (be aware, couples may need a roomy kitchen to be able to accommodate it), the Smeg drip filter machine is surprisingly easy to navigate and use, even for coffee novices. Although the beep to signal the start of the brewing process is pretty loud, the actual coffee-making process is actually quite quiet, meaning your couple shouldn't wake each other if the machine is used early in the morning. It's also fast - brewing coffee to fill six cups took us just a minute or two. However, we did find the machine offered slightly less coffee than we thought - as the liquid only really filled four average size cups. Of course, this likely won't be a problem at all for every day use. There's also a built-in timer, and we were happy to report no drips when serving.
Why did it make the best wedding gifts edit? Overall, the Smeg drip filter coffee machine is a treat for the eyes and the tastebuds, and would make for a fabulous wedding gift a couple would treasure for years to come, which is why it made the best wedding gifts guide.
6. Neom 3-Wick Real Luxury Candle
Best wedding gift idea for those who love chilling out
Specifications
RRP: £46
Star rating out of 5: 4
Anyone who's ever planned and held a wedding before will tell you that they're perhaps one of most stressful events you'll ever organise in your life. So after the frenzy of putting together the biggest day of their lives, why not help the couple chill out with one of the most luxurious relaxation candles on the market. The Neom De-Stress candle comes in a stylish, neutral-toned packaging, and when tested, each of the three wicks lit very easily - no faffing about with matches here! The candle is made up of a blend of essential oils, including lavender, jasmine and Brazilian rosewood, and the combination evokes a seriously relaxing, meditative scent – reminiscent of the smells you'd ordinarily pick up while getting a massage.
Lighting the candle, the fragrance filled the room instantly, and traveled well throughout the house. In fact, even hours after burning, I could still smell delicate hints of it throughout my living room, which is a brilliant bonus given that the candle is on the more expensive end of what you'd expect to pay for such a product. Neom recommends lighting all three wicks at the same time, and burning the candle for a minimum of 2 hours, and a maximum of four hours, to ensure the wax burns evenly.
Why did it make the best wedding gifts edit? The best scented candles are a gift category in themselves, but we feel that newlyweds may make the most of the maximum burn time…
7. Buyagift 'Congratulations' gift experience
Best wedding gift idea for fans of experiences and travel
Specifications
RRP: £99.99
Star rating out of 5: 4.5
If there's anything a newly married couple want after returning from their honeymoon, it's to continue that special, newlywed feeling for as long as possible. So what better than the gift of a fun experience for them to share together? For £99.99, get them the Buyagift 'Congratulations' Smartbox, which allows them to choose from over 2,530 experiences including spa breaks, fine dining experiences, a hotel stay, a helicopter ride, or a cocktail masterclass for two!
They're available at tons of locations around the UK – for example, there were 12 'pampering' experiences available within a 15-mile radius of me alone! The locations aren't the highest of 5-star, with mostly 3* hotels available for example. But for just £99.99 (or £49.99 each!), we reckon it's a brilliant deal. One spa day was £120 if booking directly through the spa's own website, so there are certainly bargains to be had!
Why did it make the best wedding gifts edit? The sheer flexibility that this gift offers makes it worthy of a mention in our best wedding gifts guide alone. And it allows the couple to choose something wonderful to do together, and something indulgent where they can relive the memories of their wonderful day.
8. BEGOLDEN Luxurious wedding photo album
Best wedding gift idea for making memories
Specifications
RRP: £95
Star rating out of 5: 3.5
Every newlywed couple needs somewhere to put their exciting new wedding photographs, and while we're undeniably living in a digital age, nothing beats flicking through a real-life photo album when it comes to reminiscing. This album, hand bound in England, is huge, with 80 sides to fill, meaning you can fit in as many pictures as your heart desires, and the pages are sturdy, made of stiff, cream photo card.
However, the glassine paper interleaves are delicate though, meaning the couple's precious pictures will be contained in a beautifully whimsical album. When purchasing you can add up to three lines of foil-embossed text on the cover too – meaning their names, and wedding date would fit perfectly.
There's no doubt that it's an expensive gift, but it's one that will last a lifetime - and then some.
Why did it make the best wedding gifts edit? We particularly loved the sleek, timeless look of this album, which will be easily, and happily, passed down through generations as the newly married couple grow their family and share their memories.
9. The White Company Turkish Cotton towel set
Best wedding gift idea for a touch of at-home luxury
Specifications
RRP: £5 - £40
Star rating out of 5: 5
Every newlywed home needs a good pair of towels - its time for them to ditch those thin, scratchy ones from decades gone by and plump for an upgrade. And these new, exclusive to The White Company, Turkish cotton towels are the perfect purchase for such a time.
Incredibly soft to the touch, and (true to brand), the glisteningly white towels will make any bathroom look so much more swish, stylish and elegant. After a quick spin in the washing machine, w&h started to put them to the test, and they did not disappoint. The towel is dense but not heavy, giving a thicky, warm cushiony feel so that it feels as though you're wrapping up your hands and body up in a cosy blanket. But don't get us wrong - these towels are incredibly absorbent. With thinner towels, you might feel the water on them for a while after use. But the White Company towels sucks it all up within seconds, so the towel feels dry even after use.
The towels come in five different sizes - face cloth, hand towel, bath towel, bath sheet and super jumbo, which is £52.00. They also come in two colours - the brand's signature white, and an elegant pearl grey.
Why did it make the best wedding gifts edit? These towels are a touch of affordable luxury in a place (the bathroom) your newlywed couple might not even be considering an upgrade. It's a gift they'd never think to treat themselves to, but something that will make their daily lives feel so much more comfy and cosy.
10. Maps International Scratch the World Map Print
Best wedding gift idea for couples who love to travel
Specifications
RRP: £17.95
Star rating out of 5: 4
For the couple who love ticking off destinations on their bucket list together, this affordable wedding gift idea is a brilliant option that they can both use and admire. Sold on Notonthehighstreet.com, the giant (84.1 x 59.4 cm) map is adorned in gold, and the idea is that you scratch the gold overlay off each time you visit a country or place, exposing the multi-coloured map underneath. The map also comes with a small golden coin in a pouch to scratch with, so the couple won't have to scramble in their purse for a spare 50p.
We loved how sleek and sturdy the map felt, and the gold scratched off easily with no damage to the map behind it at all. Although it costs under £20, there's no doubt that the quality is certainly there. The print doesn't come with a frame, so it would need to be blue-tacked or sellotaped on to a wall, which may bother some, but there are plenty of frames that would fit it if the couple wanted to get one for themselves.
Why did it make the best wedding gifts edit? Overall, we reckon this would make for a very special, meaningful gift for couples, and is something they would enjoy using for years to come as they make memories.
11. Cornishware Betty Teapot
Best wedding gift idea for tea lovers
Specifications
RRP: £25.99 - £50.99
Star rating out of 5: 4.
Cornishware has been making adorably kitsch homewares for almost 100 years now, and this wonderfully traditional white and blue striped creation, the Betty, is their bestselling teapot.
Every marital home should have a teapot to help the couple through the good and bad times, and this design is a brilliantly British option that will prove timeless as the years tick on. We loved the solid, curved feel of the teapot, making it feel instantly comforting as we filled it up with a brew of English Breakfast tea. The pot did get hot as the tea warmed it, but the handle is far enough away from the pot itself that it was easy to hold without feeling like you might burn your hands! One downside was that the lid of the teapot itself got pretty warm too, but that isn't enough to dampen how lovely the Betty is. It poured really well, with minimal spillage, and no drips over the edge whatsoever. And best of all, it's dishwasher and microwave safe, for the times when the couple might be feeling a little on the lazy side!
Why did it make the best wedding gifts edit? It's affordable, at just £25 for a small size and £50 for a large, and you can even personalise it with the bride and groom's names for just an extra £6.
12. Muji Portable Aroma Diffuser
Best wedding gift idea for wellness fans
Specifications
RRP: £44.95
Star rating out of 5: 3.5
It might not be the most beautiful-looking item, but if you reckon your couple could use some help winding down, this could be a great affordable present option. So how exactly does the diffuser work? All you (or the couple) need to do is open it up, and drop a few spots of the lavender oil that comes with product onto a little foam pad that sits inside it, and plug it in.
We were thrilled but how well it worked. After leaving it on in one room for just shy of 20 minutes, the whole room was filled with the calming scent of lavender - just the ticket for any frazzled couple needing a little bit of zen. A handy benefit of the Muji diffuser is the fact that it's uber portable; it'll slip easily in a handbag or briefcase and can be used in the car, on a train, or in your office - just make sure your colleagues don't mind! And if you're worried about leaving the diffuser on for too long, or being lulled to sleep by the calming scents, never fear, as it'll turn it self off after two hours.
A couple of drawbacks we found was the low-level humming the machine makes, and the fact that it needs to be plugged in, using a pretty short cable. However, those slight niggles were assuaged by the fact that it can work without being plugged in (if it's fully charged first), and, in light of how soothing we found the oils being dispersed around our homes.
Why did it make the best wedding gifts edit? All in all, we reckon this would be a treat for any newlywed to come home to as it makes home smell divine.
13. Savage Vines wine subscription
Best wedding gift idea for wine aficionados
Specifications
RRP: from £29.95
Star rating out of 5: 4
When buying for wine fans, any old bottle of plonk won't wash as a suitable wedding gift; the occasion calls for something truly special. Cue Savage Vines, the alcohol subscription box that not only features the best wines from across the world, but also tasting notes (including food pairings), a map showing where the wines originate from and access to a podcast talking you through your chosen bottles. A truly immersive wine experience!
Gift-givers can chose from a variety of pricing options. It's £99.99 for two bottles per month for three months, £124.95 for three bottles for three months and - for those who frequently host dinner parties with free-flowing vino - six bottles for three months will set you back a cool £224.95. You can also extend the subscription for six, or even twelve, months. Looking to spend a little less? A one-off box can also be purchased, with wines priced individually.
The wines arrive in an easy-to-carry cardboard box, with Savage Vine's branding across the exterior and the words 'Warning: Epic wine inside'. After tasting the two wines, which were chosen for us by SV, we'd be inclined to agree. First up was a Karl Haidle Riesling, originating from one of the oldest wine growing estates in the picturesque Rems Valley, near Stuttgart, Germany. Its slim shape and delicate illustrations made for an attractive bottle, adding a touch of sophistication to my wine rack. Soft and fruity, with crisp apple and citrus notes taking centre stage, this light wine was the perfect accompaniment to a spicy takeaway. Next up was something a little heavier; the Ginesia Montepulciano D'Abruzzo. Bursting with ripe, juicy fruits, this wine boasts a bright ruby colour and a hint of spice that makes it dangerously moreish.
Why did it make the best wedding gifts edit? Overall, this is a gift that takes the receiver on a voyage of discovery into the world of wines. Educational and satisfying, wine-loving couples will rejoice at this thoughtful gift.
14. Nanu Hot & Not duvet
Best wedding gift idea for couples who love to sleep
Specifications
RRP: from £50
Star rating out of 5: 3
We all know a couple that get along like a house on fire, but when it comes to sleeping habits, couldn't be more different! It's the age-old dilemma. One half of the couple prefers sleeping snuggled up in covers, feeling warm and toasty as they head off to the land of nod. But the other person in the relationship couldn't think of anything worse - and would rather sleep with the windows open and a thin sheet covering only their legs. We all like different temperatures in bed, but as a couple, you're forced to share a duvet that doesn't necessarily match both your needs - until now!
The Nanu Hot & Not duvet is here to solve the problem, as it is created by matching two different duvet togs together. If one prefers a cool, thin and light duvet, they can opt for the the 'extra cool' 4.5 tog duvet for their side of the bed. If their other half prefers a warmer, heavier duvet? They can choose the higher, 7.5 tog for their side of the duvet. Simple! The only drawback we found was that you can only chose one tog down or up - there are four different togs ranging from 13.5 - 4.5, and you'll have to opt for the adjacent warmth categories. You can't choose a combination of 13.5 and 4.5 for example.
w&h opted for one half extra cool (4.5 tog), and one half chilled (7.5 tog), and we enjoyed the different weights in each half. When sleeping, the difference is difficult to gauge, given that you can't test both sides at the same time. But we certainly felt both cool and warm enough! The duvet also came in a very easy to unpack drawstring back, and the crisp white colour felt lovely and new - which surely every couple will love as they set up home?
Why did it make the best wedding gifts edit? This is a good gift for partners who particularly struggle with different temperatures at night. And for a custom product, £50 is also a brilliant price!
15. Just Married: A Cookbook for Newlyweds by Caroline Chambers
Best wedding gift idea for amateur chefs
Specifications
RRP: £18.20
Star rating out of 5: 3
If you're buying for a couple of young newlyweds, it's pretty safe to assume that they might not have established much confidence in the kitchen as of yet - particularly not when cooking for two! But this beautiful cookbook has been created to remedy that exact issue, and is full of recipes to help newly married couples master some select recipes for all kind of different occasions that may arise during the first few years of married life.
The book is split into a few different sections, which we loved, from date night in recipe ideas just for the couple, to 'feasts with friends', and 'party drinks and nibbles', or brunch at home recipes, for those lazy weekend mornings (or afternoons). The recipes are simple, but anything but dull, and most don't include reams and reams of ingredients you can only get from specific places. Couples can look forward to the likes of a shrimp fajita salad (ideal for work lunches?), sautéed spinach with baked eggs and feta for breakfast, honey and garlic salmon for a speedy dinner, and mac and cheese to share with friends. The cookbook will even teach the lovebirds how to whip up a frozen watermelon margarita - ideal for cheersing to a first anniversary!
Why did it make the best wedding gifts edit? At just £26 it's ideal if you've got a smaller wedding gift budget. But the stunning cover also ensures the wow factor - and will look just as lovely on their coffee table as it would layered among other cookbooks in their kitchen cabinet.
16. Cartwright and Butler hamper
Best wedding gift idea for couples returning from a honeymoon
Specifications
RRP: from £18
Star rating out of 5: 4
Returning from the honeymoon can often come with the post-wedding blues - all of the fun stuff is over, and the couple will likely be returning to their normal lives very soon. So why not give them something that will help the excitement last for a few days longer? This brilliant Cartwright and Butler hamper would be a super thoughtful post-honeymoon gift, giving the newlyweds something to look forward to when they think all the presents are over and done with. It contains plenty of sweet treats to perk them up following a long flight, including some chocolate wafer crispies that won the approval of the entire w&h office. And who doesn't need a good cup of English breakfast tea after a holiday abroad? Those were our next favourite treats, with a strong, powerful flavour that made for a soothing mug of tea. Also in the hamper are some sweet drinks - including raspberry lemonade, and some delicious condiments, including breakfast marmalade and caramelised onion chutney.
If any of the couple's close family have a spare key to their home, or whoever is looking after their pets/plants, it might be a lovely idea to sneak in and pop the hamper on their coffee table before they return home - we're sure it would be a very welcome surprise!
Why did it make the best wedding gifts edit?Although it's an expensive gift, we thought it would make for an incredibly thoughtful one, showing the pair that you're thinking about them days after the wedding celebrations have come to an end.
What do you need to consider when buying a wedding gift?
There are a few important things to take into account when you starting to think about which wedding gift to buy, and which products are the best wedding gifts for the occasion. But not all of them are centered around the couple you're buying for.
• The personal taste of the couple – not what you prefer!
• Your budget
• How long the couple have been together/whether they've lived together before
First, it's important to take into account what you know the couple like in general, and their taste when it comes to their home, or thing they'd normally buy. If they generally favour more practical, stylish items, perhaps shy away from buying anything that might potentially clash with their home decor. Or, if you know they love travel, or food, buying them a gift that aligns with those passions could be a brilliant option - and the above list of gifts are things they'd likely never buy themselves!
Secondly, your budget is very important. Don't push yourself outside of your financial comfort zone for the sake of a wedding gift - always only pay for what you can afford. It's also key to consider how close you are to the couple - if they are only distant friends, don't put yourself under pressure to spend a fortune, for the sake of keeping up appearances.
It's also good to note how long the couple have been together, and whether or not they've lived together before, when considering their gift, as they may already own some of the things you might have in mind.
We spoke to wedding and British etiquette expert Jo Bryant (jobryant.com), who explained that sometimes, it can actually be helpful to buy the couple an upgrade to products - such as a kettle or coffee machine - that they may have bought on a budget many years ago!
She explained, "Sometimes a wedding if a chance for a couple to have a bit of an upgrade with their things, so buying them a very nice toaster, for example, could actually be a brilliant idea, even if they already have one."
Common questions about wedding gifts:
Jo also answered some of the most common wedding gift idea questions for us, too hopefully soothing any of the wedding gift anxiety you may be feeling and will make it easier to know what to select from our best wedding gifts ideas edit...
Do I always have to buy something from the couple's wish list, or can I get something else I think they'd like?
"If you are looking at the list and you can't afford something, then you can buy your own present for the couple - I think that's fine. As a couple, if you are writing a list for your wedding, you need to make sure you have a list with a really wide price range."
When should you give a couple their wedding gift?
"Practically, it can be a real pain if you turn up on the wedding day itself with presents, especially if you're in a public venue, as they've got to find somewhere safe for them. So, sometimes I recommend that you take a card on the day that says 'present to follow', so they can enjoy it after the honeymoon, or after the wedding. It's actually not that common to turn up to a wedding with a gift now. Because it usually does end up falling to someone in the family to remember them for the couple on the day.
"You used to send your thank you letters for your gift before the day. If you want to send your present before the wedding to make sure it gets there in time, I think it depends how superstitious you feel. In the same way that some people don't like receiving baby presents before the safe delivery of a healthy child. But I think it's usually best to wait until after - and it's usually something nice to look forward to!"
If a couple has asked for cash, do you think it's still okay to get them a present instead?
"I think that may be up to the couple to make clear. If you've got more traditional people on your guest list, perhaps people of an older generation, they might appreciate having a few presents on the list. But sometimes, people do have targeted things they want to save up for - a new sofa, an extension to their house etc. I think it's nice to share that if that's the case, so people know you won't just be heading down to the local on a Friday night to spend it!"
How much should I spend on a wedding gift?
"A recent survey found that £50 was about average for what people were looking to spend nowadays. But I think it does depend on how well you know the person. I'd say go for a bit lower than you'd normally spend if you don't know the person all too well. But I think if you do know them very well and you're close, I'd say err on the side of generosity. I think you have to switch it round in your head and say, if it was my wedding, how would I feel if I got this gift from this person? That's always a good litmus test. Also, compare it to what they got you, if you're already married!"
Is it okay to split the price of a gift between friends?
"I think that's fine. Because sometimes, if you're not doing that, it can feel like you're just buying a bit of rubbish that might get lost in their house they'll forget about. Whereas if you've got a good group of friends and it's not going to cause any rows - they're all willing to spend the same - I think it's totally fine for people to join together to buy a more significant item, or the more pricier item that a couple might really treasure."
Amy Hunt is Life Channel Editor at womanandhome.com, having been with the brand since 2015. She began as the magazine's features assistant before moving over to digital as a News and Features Writer, before becoming Senior Writer, and now a Channel Editor. She has worked on either women's lifestyle websites previously too—including Woman's Weekly, Goodto.com, Woman, and Woman's Own. In 2019, Amy won the Digital Journalist of the Year award at the AOP Awards, for her work on womanandhome.com. She is passionate about everything from books, to homes, to food and the latest news on the royal family. When she isn't editing or updating articles on cleaning, homewares, the newest home gadgets, or the latest books releases for the website, she's busy burying her nose in a gripping thriller, practising yoga, or buying new homeware of her own.