Your Essential Guide To A DIY Manicure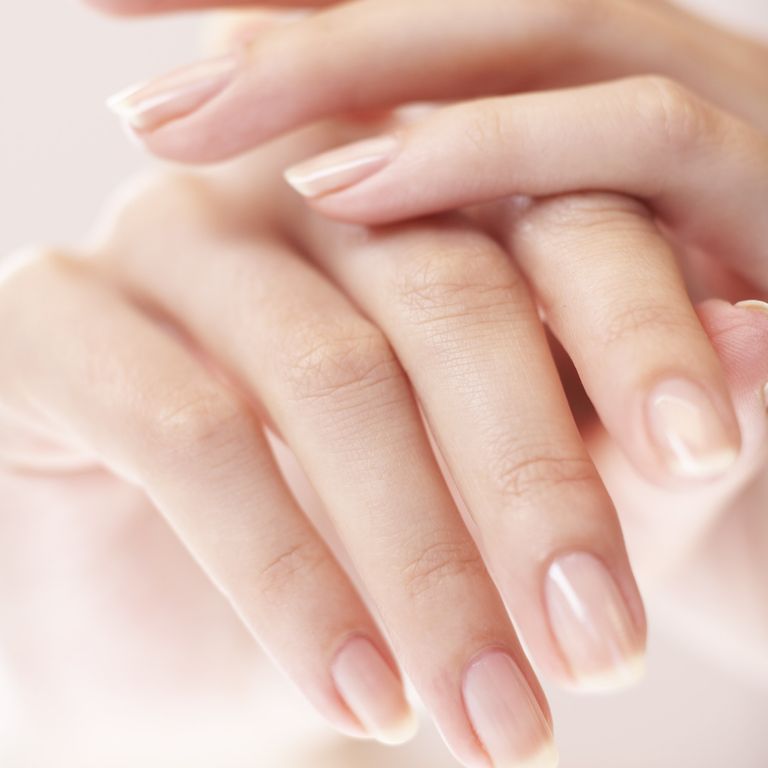 (Image credit: urbanlip.com)
Get flawless talons in minutes with our easy step by step guide
There's no doubt that washing, gardening, cleaning - all our many chores - can take their toll on our hands. But there's no need to book a salon manicure when you can achieve a professional finish with the right products at home.
Revlon's global nail artist Chelsea King has revealed a common mistake that many nail salons make - soaking your hands in water. By avoiding this, your nail manicure could last up to 47 per cent longer! Chelsea explains that soaking your hands in warm water causes them to expand, so when they go back to normal size the nails flex causing the varnish to chip. Soaking your nails in water can also saturate your nail plates. Make sure you keep your hands out of warm water after your manicure too - so avoid baths and washing up bowls.
Your manicure will also last significantly longer if you apply a top coat likeRevlon's Ultimate Shine Top Coatwhich gives nails a gel-like finish and shine. Just simply apply one coat over nail varnish five minutes after painting them.
Whether you want to go for a natural French polish or something zestier for your summer holiday, we'll show you how.
Set aside a few minutes, every week, for a DIY manicure and you'll soon have digits to die for...
Step One - Remove All Traces Of Polish
Before you begin your at home manicure make sure you remove all traces of any existing polish. Deep red, browns and purples can be the most problematic to remove so if you tend to gravitate towards these colours reach for Bourjois Nail Polish Remover Hands & Feet, £5.99. Containing nourishing sweet almond oil and a super fast acting vanish remover, it wipes away polish in as little as 1 second. All you have to do is dip your nails into the top of the pot and pull out to reveal completely clean nail bed. For toes dab the built in foam applicator across each toe (as to not ruin your manicure) and watch as the polish instantly dissolves before your very eyes. We're addicted and you will be too.
Step Two - File
Filing your nails once a week will prevent them from breaking and help them grow. The nail bed is made up of several fine layers, so letting them grow continually means the weakened ends can start to separate, chip and split. To keep yours in top tip condition pick up BarryM Nail File, 99p and round off into a subtle square or classic curved shape. Don't be tempted to over file the sides as this will weaken the structure, instead just gently round the corners. The key to pulling off any colour, is to keep the nail bed short and neat. Simple.
Step Three - Condition Your Cuticles
Next on the agenda is conditioning your cuticles. Dip your fingertips in a pot of warm water mixed with oil - we love Jessica Phenomen Oil, £8.95. Drenched in nourishing vitamin E, and jojoba it heals the sore dehydrated skin that tends to build up around the nail bed. Soak for four to five minutes before thoroughly rinsing off.
Step Four - Extend The Nail Plate
Now that your cutlicles are soft, gently push them back with Superdrug Cuticle Sticks, 99p.
This will extend your nail plate giving you a larger even surface to apply polish. Remember to be gentle, the cuticle area is extremely delicate, push too hard and it may cut.
Step Five - Apply A Protective Basecoat
Finally use a base coat most suitable for your nails. For nails that need strengthening, classic OPI Nail Envy Strengthener, £18.55, is one of the best. Next apply two thin coats of your chosen polish, leaving at least 90 seconds between each layer, and finish with a top coat to prevent smudging and add shine. Our hands are one of the first places to age so remember to Invest in a hand cream containing SPF. This will protect them from harmful UV rays and keep your skin nourished and silky soft.