Shop at L'Occitane on Friday 30th August to donate £10 to charity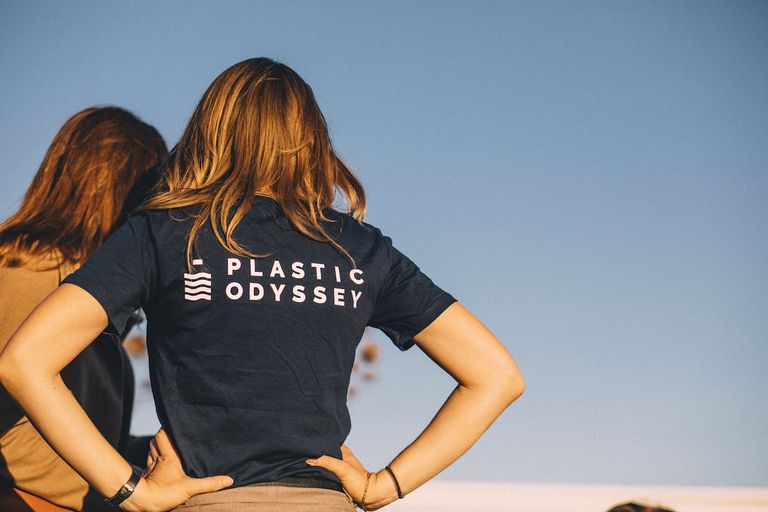 Did you know that according to recent figures, there are a staggering 165 million tonnes of plastic clogging up the world's oceans? In fact, the problem has got so bad that if we don't give up single-use plastics soon, experts predict our oceans will contain more plastic than fish by 2050.
Think your local coastline looks OK? Think again. Although many of us have been shamed into recycling by the stomach-churning images of plastic packaging bobbling along in giant gunky piles at sea, so much of this damage is invisible – hiding on the very bottom of the seabed.
But it's not all doom and gloom – and thanks to a new wave of education and understanding, the UK is taking a big leap towards reducing their plastic footprint.
One of the first in line in the fight against plastic, beauty brand L'Occitane have already launched an initiative with TerraCycle where by you can recycle beauty products from any brand in store, as well as pledging that 100% of their packaging will be recyclable by 2025.
MORE: Your favourite high-street skincare brand has gone eco-friendly
And if that wasn't enough, L'Occitane are taking their eco-friendly mission one step further, teaming up with Plastic Odyssey to hold their very own Green Day on Friday 30th August.
Launched by ex-sailors, Plastic Odyssey are quite literally sailing towards a better future in 2020, using a boat to visit 33 of the world's most polluted coasts – covering Latin America, Africa and Asia. Not only will it collect, sort and recycle plastic waste during its journey, converting non-recyclable plastics into fuel, the projects aim is to educate communities about the importance of recycling.
Through demonstrating how recycling can be a great source of income to developing communities, Plastic Oddysey will not only prevent plastic pollution at the source, but improve living conditions too. Developing and tailoring specific recycling tools to best suit the needs of each community.
So how can you help? Get shopping! £10 from every refill sold on L'Occitane's Green Day on 30th August will go straight to Plastic Odyssey, funding the expedition and the educational resources needed for its stopovers. Even better, their refill packs of shampoo, conditioner and body wash are all cheaper than their bottled equivalents.
Shopping that does good – what could be better?