Our pick of the best refillable perfumes for a sweet scent and a clean conscience
Refillable perfume is better for the planet and your purse - these are our personal favorites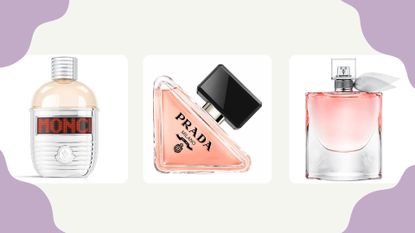 (Image credit: Future)
woman&home newsletter
Sign up to our free daily email for the latest royal and entertainment news, interesting opinion, expert advice on styling and beauty trends, and no-nonsense guides to the health and wellness questions you want answered.
Thank you for signing up to Woman & Home. You will receive a verification email shortly.
There was a problem. Please refresh the page and try again.
You may have spotted far more refillable perfume on the beauty shelves lately. And it's not resigned to the perfume sector alone, in fact leading global data company, The NPD Group reported that sales of refillable prestige beauty products increased by 47% from January to July 2022*. But, it is very much refillable perfume leading the way. And currently, refillable perfume accounts for 5% of fragrance sales.
The best perfumes for women can be expensive, so swapping to a refillable option can be a way of cutting down on cost and waste, making them a doubly beneficial buy. Of course, the benefit of buying into the refillable perfume trend is fairly obvious, just like switching your regular plastic-encased shampoo bottle for shampoo bars. "Offering a refill means that consumers can keep their beautiful perfume bottle while reducing the impact on our environment," says Stefanie Fitzgerald, Senior Vice President at La Perla fragrances who was the driving force behind the brand making all their fragrances refillable.
If you're wondering how to choose a perfume that's also good for the planet, after ticking off the refillable bit, it really just comes down to personal preference. This part of the market is growing rapidly, so whether you're looking for a warming fall fragrance, a fruity perfume or your top priority is finding a long lasting perfume, there's an eco-friendly option out there for you.
Our favorite refillable perfumes in every style
1. Chloé Signature Rose Naturelle EDP
The best environmentally conscious refillable perfume
Specifications
RRP: RRP: $118/£92 for 50ml for the bottle $149/£129 for 150ml refill
Notes: bergamot, organic rose essence, cedar essence
Reasons to buy
+
Vegan formulation
+
Chloé is now a B Corporation
+
Uses up-cycled ingredients
Reasons to avoid
-
If rose isn't your bag, this won't be for you
Fans of the original Chloé fragrance will notice the addition of a green ribbon, rather than the usual creamy beige, to signify this version's steer towards being 'greener' and more environmentally friendly. The brand has done this by using up-cycled ingredients where possible. The oak essence used is a by-product from the timber industry, they have used 25% recycled glass in the bottle, 40% recycled cardboard for the box and even the ribbon is made from 100% recycled polyester.
So, what of the smell? Well, it is most definitely a rose perfume. But, there are woody notes that cut through to stop it from smelling too sickly sweet and floral and we found that what it dries down to is perhaps more modern than what you may think on first spraying it. It's also worth mentioning that the original Chloé perfume is also available as a refill too.
2. Viktor & Rolf Good Fortune EDP
The best refillable perfume for gifting
Specifications
RRP: $168/£83 for the bottle $97/£86 for the 100ml refill
Notes: fennel, gentian flower, Madagascan vanilla
Reasons to buy
+
Vegan formulation
+
Unique scent
+
All bottle sixes are refillable
Reasons to avoid
-
Bottle is slightly gimmicky
Not that you should judge a perfume by its bottle but this one is quite eye-catching. It's been made to look like a fortune teller's crystal ball with a cap made from amethyst, which is meant to be a symbol of power and positive energy. Inside is a juice that was ten years in the making and it's quite unlike anything else we've smelt.
It's quite creamy and vanilla-heavy, which can divide opinion, and then keeps developing as it dries down to reveal notes of fennel and jasmine. Should you choose not to refill, the bottle is made from 15% recycled glass, is 100% recyclable, and comes in plastic-free packaging. But refilling it is simple and only involves unscrewing the lid and pouring in the new formula. We think it would make the perfect beauty gift idea for the younger, more ethically-minded members of your family.
3. Moncler Pour Femme EDP
The best high-tech refillable perfume
Specifications
RRP: $140/£170 for 150ml for the bottle, $121/£123 for 150ml refill
Notes: jasmine sambac, heliotrope, sandalwood
Reasons to buy
+
Personalizable bottle
+
Sultry scent
+
Very comforting

Reasons to avoid
-
Refill is only available in largest sized bottle
This fragrance is meant to be reminiscent of the beauty of freshly fallen snow. And whilst we're not quite sure about that, it is definitely the sort of perfume that you want to spritz on a cold day when you're wearing an enveloping cozy knit and hopefully sitting in front of a fire.
It's very soft and powdery but not in an old fashioned way. And the bottle has definitely been designed with perhaps the younger generation in mind as you can team it up with your phone and create a unique message on the digital screen on the front. The refill is only available for the largest size bottle, but we did find it nice and easy to work with as instead of pouring you simply click the new one into place.
4. Thierry Mugler Angel EDP
The most iconic refillable perfume
Specifications
RRP: $58/£59 for 25ml for the bottle, $92/£93.50 for 100ml refill
Notes: vanilla, chocolate, caramel
Reasons to buy
+
Cult scent
+
Very familiar
+
Iconic bottle to have on your perfume shelf
Reasons to avoid
-
People either love it or hate it
This is a fragrance that is iconic for so many reasons. Firstly, there's the bottle: a multi-faceted star that you have to lay down. Then there's the scent inside which was truly revolutionary when it launched for the volume of 'gourmand' notes, which are flavors that are good enough to eat.
It is very much a perfume that can divide a room into lovers and haters. Some say it's the best vanilla perfume of all time, others find it cloyingly dessert-like. But surely that's what true icon status deserves because whether you like it or not, everyone has smelt Angel at some point in their life. However, it's a fragrance that was ahead of its time for another reason and that's because it was refillable. You used to be able to take your bottle into department stores and fill it up at the counter but now you can buy your refill online and fill it up yourself, which is even easier.
5. Glossier You Solid
The best solid refillable perfume
Specifications
RRP: $30/£24 for 3g, $20/£14 for 3g refill
Notes: pink pepper, iris, ambrox
Reasons to buy
+
Undeniably cool
+
Smells different on everyone
+
Great for travelling
Reasons to avoid
-
May find the solid format fiddly
The reason this fragrance is called 'You' is because it's been designed to work with everyone's individual skin, making it smell slightly different on each wearer. Of course, there are some similarities but the reason it became such an instant hit was that it feels very familiar yet like you've never smelt it before.
The solid version was originally a limited edition but proved so popular the brand made it a constant part of the collection earlier this year. We love that it comes in a very ergonomic compact and the lid swivels round to make it really easy to get into. And then you simply dab away wherever you want to wear it. Style and substance, it's no wonder this is such a cult buy.
6. La Perla Luminous EDP
The best niche brand refillable perfume
Specifications
RRP: £108/£83 for 50ml, $200/£88 for 100ml refill
Notes: jasmine, cedarwood, ambrette seed
Reasons to buy
+
All La Perla fragrances are refillable
+
Smells familiar
+
Powdery and comforting
Reasons to avoid
-
Not the most contemporary
La Perla is no niche brand. But the home of some of the best bras in the business isn't where you would necessarily think to get your perfume, let alone your refillable perfume. But the brand has made great strides with both and now all their fragrances are refillable, which we hugely applaud.
This option has been inspired by La Perla's peek-a-boo style of lace balconette, which actually is quite a genius way of thinking about it. On testing, we found this a little bit sensual and sexy but still very safe and reliable. It isn't the perfume for a passionate love affair, this is the scent of long-term and enduring love and there's nothing better than that.
7. Lancôme La Vie est Belle EDP
The best versatile refillable perfume
Specifications
RRP: $102/£94 for 75ml for the bottle $115/£86 for 100ml refill
Notes: Iris, pear, vanilla
Reasons to buy
+
Crowd pleaser
+
Transcends all age ranges
+
Classic scent
Reasons to avoid
-
It may be too familiar to you
To celebrate its ten-year anniversary Lancôme has made its iconic and best-selling scent, La Vie est Belle refillable. So whilst the fragrance inside hasn't changed from the very wearable, slightly powdery but fruity scent, you can now keep topping up the gorgeous glass bottle rather than having to buy a new one each time.
We found this one needed a little bit of instruction at the refill stage, but it really couldn't be simpler to do. Simply unscrew the lid, pop the refill on top and give it a quarter turn, fill the bottle up and then turn it back to close the refill and put the pump back on.
8. Prada Paradoxe EDP
The best designer refillable perfume
Specifications
RRP: $95.20/£83 for 50ml for the bottle, $137/£99 for 100ml refill
Notes: bergamot, pear, amber
Reasons to buy
+
Beautiful bottle
+
Chic and classic
+
Sustainably sourced ingredients
Reasons to avoid
-
We genuinely can't think of one!
Inspired by the brand's iconic logo, there is something very satisfying about this triangular-shaped bottle. It fits into your hand perfectly when you spray it making you wonder why all perfume bottles aren't triangular. And this is just one element of how well thought out this fragrance is.
Not only is every size refillable but three of the top ingredients are sustainably sourced plus all the packaging is recyclable. Really though, it's all about the scent. Which is just wonderful. It somehow manages to be fresh and clean, but a little bit sexy and smoky with just a hint of fruit in there too. It's a perfume for everyone, wherever you're going, whatever you're wearing. And shouldn't that be what all perfumes are?
9. Dries Van Noten Orange Smoke EDT
The best surprising refillable perfume
Specifications
RRP: $255/£195 for 100ml for the bottle, $330/£235 for 200ml refill
Notes: jasmine, orange blossom, myrrh
Reasons to buy
+
Perfect for autumn
+
The refill comes in a double-sized bottle
+
Chic bottle
When we categorize this as 'surprising' we don't mean that it's surprising that Dries Van Noten has decided to offer refills, just more that they may not be a fragrance brand that you've considered before.
But, consider them you must as this is just delicious and perfect for autumn and winter. We found it a little bit spicy but still had moments of freshness about it. And then there's that zesty, but not overly tart orange. It's unisex, super stylish, and wonderful.
---
Why is refillable perfume only just taking off now?
Renowned fragrance expert, Alice du Parcq explains, "The perfume industry was a bit late compared to the rest of the beauty industry, but it's been doing really well for a long time in ingredient regulations and sustainability, transparency, fair trade, and choosing high-quality synthetics in lieu of unsustainable naturals."
However, as with all things, there is always going to be a sticking point. "Things like cellophane and complex spray dispensers are really hard and expensive to make green. It's alcohol at the end of the day, and when it's traveling in cargo you need a level of security and protection around it. But things are getting better here and that's because of refillable perfume."
Du Parcq believes that the concept of refillable perfume isn't being shouted about loudly enough. "I see refillable perfume as a really positive gesture to a consumer, but I don't think the refillable aspect is being activated enough at the sales counter. In the years I've been talking about perfume on social media, never has a single person asked me if a bottle is refillable." This proves much work still needs to be done.
Is it possible to refill a perfume bottle?
Well of course, as long as it's designed to be refillable! And there are different ways of doing it. Most refillable perfume bottles have a twist lid with an attached spray meaning you can simply twist it off, unscrew the lid on the refill and pour away. Most often the refills have a clever pouring spout which means you won't end up spilling any perfume or making a mess.
How do you refill a refillable perfume?
There are two main ways to refill a perfume. The first is buy simply buying a refill and topping up your perfume bottle at home. However, some brands, like Le Labo, do offer an in-store refill service.
What is an atomizer perfume?
An atomizer is a small, travel-sized perfume bottle that you can fill with any scent that's pourable. It's Ideal for holidays and trips away so you don't have to carry heavy perfume bottles and also a great option if you have a refillable perfume because you know you'll easily be able to fill one up.
---
Sign up to our free daily email for the latest royal and entertainment news, interesting opinion, expert advice on styling and beauty trends, and no-nonsense guides to the health and wellness questions you want answered.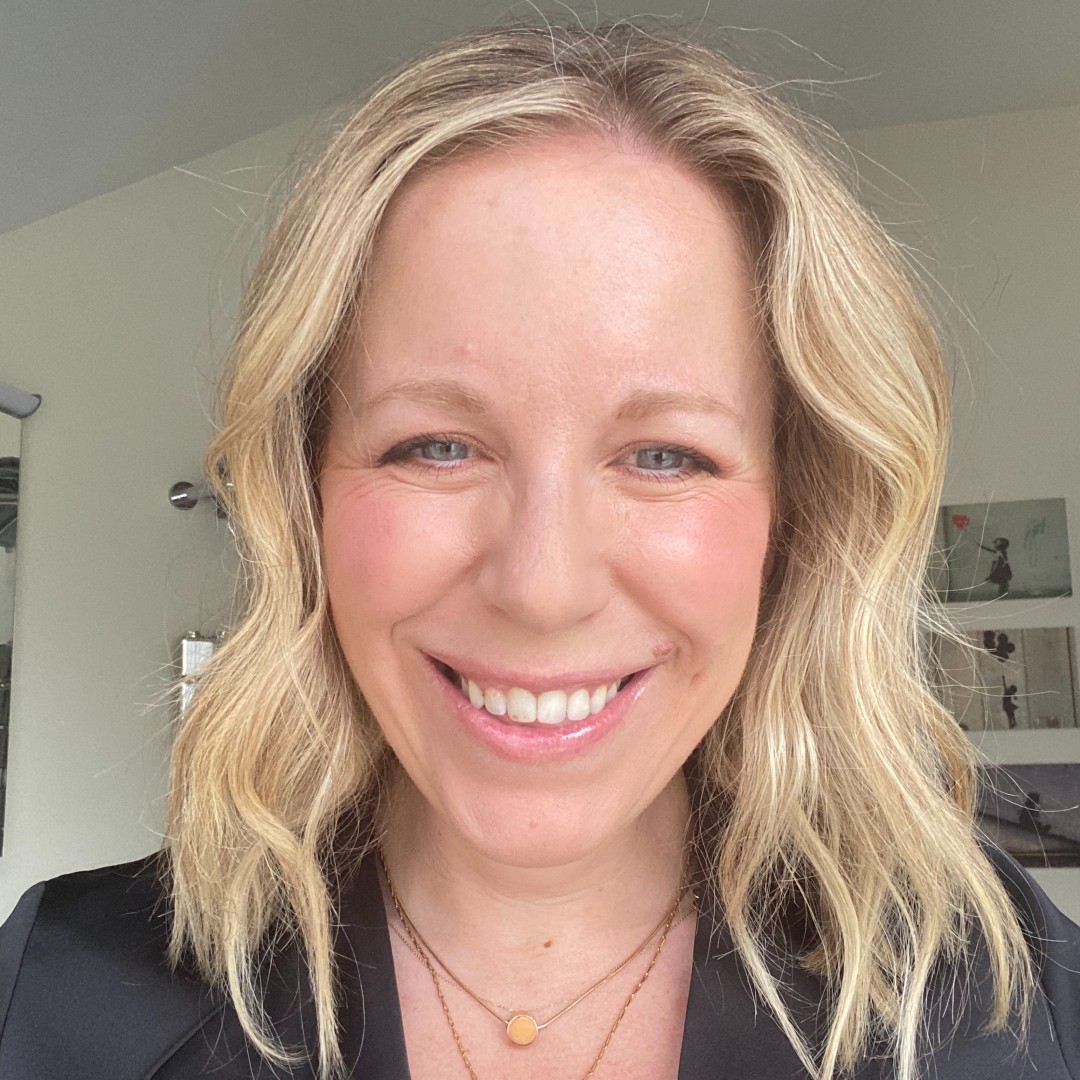 Freelance Beauty Director
Sarah-Jane Corfield-Smith has worked in the beauty industry for more than 15 years and, as well as woman&home, has contributed to titles such as Stylist, The Daily Mail and The Times.

As a mum of two little girls she has limited time to spend on herself, so if you're looking for hard-working multi-tasking products, she's the one in the know.

Her top three products she has on her at all times are a glow-giving tinted moisturizer, brow pencil and a tinted lip balm. Oh, and she's never far away from a hydrating face mist.