Your one-week party prep beauty calendar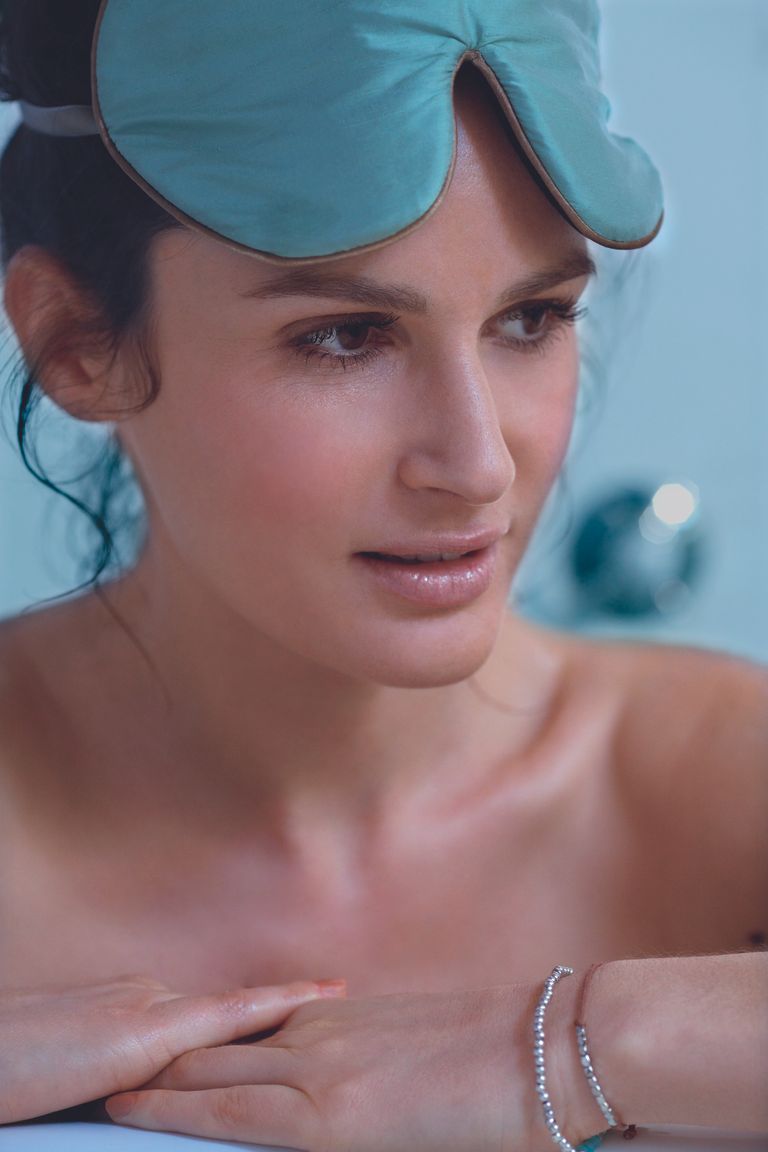 Party time creeping up on you? Don't panic, just count down, scrub up and shine bright with our Beauty Editor's 7 day pre-party plan - just in time for New Year's Eve...
1 week to go
Looking rooty?
Seven days is the sweet spot for a pre-party colour appointment, as the dye will have time to settle after a wash or two, but still look super-fresh. While you're in the salon, why not book in for KMS Style Primer, £20, three new five-minute booster treatments that last seven washes and include a takeaway primer to top up at home. Choose from Moistrepair, Tamefrizz or Addvolume.
Glow on
Now's the time to work on skin texture. Fresh Vitamin Nectar Vitamin C Glow Powder, £32 for 12, contains 20% Vitamin C, kept at it's most potent in powder form. Mix up the sachets, let it tingle for 30 seconds and rinse for noticeable brightness that only gets better with repeat use.
The 7-day shred
Not a crash diet, this easy treat will make you glow from top-to-toe and prep your skin for that crucial night-before spray tan. Spritz ORG Skincare Mineral Body Peel, £24, all over before your morning shower. Wait two minutes then hop in, loofah up and witness dull, ashy winter skin rolling off your knees, elbows et al. Repeat through the week.
3 days to go
Brow time
"A fabulous brow will shape the face and finish off any look. I would recommend booking in for your brow thread and tint a day or two before your big event, as threading makes the surrounding skin red, which will make the tint look darker.
"A day later, skin will be calm and the hair washed a few times from cleansing, leaving you with a perfectly defined brow!"
Suman Jalaf, SumanBrows Beauty Atelier
Get hot hair
Run a bath and smother your hair in Kerastase Le Mask Elixir Ultime, £34. The steam will help the marula oil infused formula get right into your cuticles for unbelievably silky softness. After a wash or two the shine will hold but your hair will recover some guts for easy styling.
Try super Shellac
Even if you're not a regular manicure type, most of us are 'two weeks of chip-free nails over Christmas' types, no? The latest salon innovation, CND Shellac Luxe, is just as glossy and hardwearing as regular gels, but goes on in two steps (instead of the usual four) and removes in just 60 seconds. There are 65 shades to choose from so you can go full-on vamp or barely there, your call.
The night before
Help, I have a spot!
Don't panic, and definitely don't pick. Nothing bar a cortisone injection can make a spot disappear, but If it's one of those scarlet under-the-skin lurkers nip out and buy a bottle of anti-redness eye drops. These contain ingredients to temporarily shrink blood vessels and will take down visible redness around the offending blemish making it look much smaller and easier to conceal. You're welcome.
Spray tan time
"There's nothing better than a professional tan," says James Harknett, known as the Tom Ford of spray tanning. "An airbrushed tan from a pro gets into the areas of the body that are a constant struggle at home and uses different gradients of pressure to ensure the most natural colour in the right places. Afterwards you don't have to hibernate, but avoid exercise and anything that could make you perspire.
"Stick to hand sanitiser so not to splash the skin when washing and be mindful of hot drinks that could steam across the top of the lip"
Get your beauty sleep
By which I mean get as much shuteye as you possibly can, but also, supercharge your slumber with the latest targeted overnight treatments.
To Plump: Olay Regenerist Overnight Miracle Firming Mask, £29.99
To Hydrate: Vichy Liftactiv Hyalu Mask, £40
To Refresh: WASO Shiseido Beauty Sleeping mask, £39
Happy partying!