Mushroom blonde: is this chic, trending color your new look?
Experts explain all about mushroom blonde – the flattering low-maintenance shade that suits absolutely everyone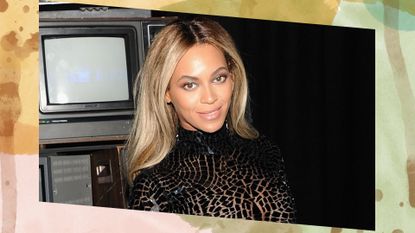 (Image credit: Future/Getty images)
Mushroom blonde is the latest hair color trend you need to know about. The perfect middle ground between brunette and blonde, this is a shade that will suit anyone – and it is ridiculously easy to achieve.
2023 hair trends are all about color, and there's no better way to switch up your look than to inject a new tone into your hair. Soft and subtle, mushroom blonde can be achieved in several different ways, so anyone can find a hue that suits their skin tone with a natural finish that is easy to upkeep.
"Mushroom blonde is right in between light brown and dark blonde, like an ashier version of bronde," says award-winning celebrity stylist Jason Collier. (opens in new tab) So if you have ever found yourself torn between being a brunette or a blonde, the mushroom look offers the best of both worlds. Here's everything you need to know, plus our favorite looks to take to your next salon appointment.
Mushroom blonde hair color, explained
What is mushroom blonde?
"Mushroom blonde shades mirror the multi-tone, ashy look of mushrooms and aren't really blonde in the traditional sense," explains Collier. Along with bronde hair, this look is ideal for a range of natural colors. "It's the perfect shade for blondes that want to try something a little darker, and for brunettes wanting to try a lighter shade." An ashy and icy tone, this will suit those who like a hair color that is neither too bright nor too dark.
If you are a fan of chocolate balayage but want more lightness throughout the hair, mushroom blonde is a gorgeous alternative. Slightly more natural than brown hair with blonde highlights, it has a diffused finish that blends beautifully throughout the hair for a soft look.
What's the difference between ash blonde and mushroom blonde?
"Mushroom blonde is very similar to other ash blonde hair colors, except it has a touch more grey," says Collier. Ash blonde is typically brighter and easily categorized as blonde, whereas mushroom sits more toward a light cool-toned brown. This works very well on gray hair too. If you are looking to embrace more of your natural silver color and herringbone highlights are too much upkeep, mushroom blonde offers a great alternative.
How can I achieve the mushroom blonde hair color?
"If your hair is pre-lightened or naturally blonde you can simply use a toner, semi-permanent color, or something more permanent – depending on if you're just trialing it or loving it," says Collier.
The best part about this color is that it doesn't require an immediate commitment for those with lighter hair, so you can try the look before going permanent by mastering toning for blonde hair. "For those starting with dark brunette hair, you'll need to lift your hair by a few shades," says Collier. "If you're starting with light brunette, you can skip the hair color lifting and go straight to toning."
Our beauty writer recommends...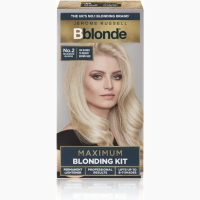 (opens in new tab)
Bblonde Maximum Blonding Kit No.2 | RRP: $7 / £5.99
This will suit brown hair that needs to be lifted to achieve the mushroom look. "Keep that in for half the time recommended," advises Collier, and then follow up with a toner. Always ensure that you do a strand test before coloring hair from home.
Is mushroom blonde hard to upkeep?
"Mushroom blonde is actually super low maintenance," says Collier. "Because it's a more grown-out look, it needs to be touched up only every three to six months depending on the length of your hair, so any root regrowth won't be that obvious."
This is great news for those who don't want to have to visit the salon every month to get their color redone. Is you are looking for blonde hair ideas that won't cost you as much to maintain, mushroom blonde has you covered.
When doing any color changes, we recommend using the best hair masks for a couple of weeks prior to ensure that hair is at its healthiest, and ready to be dyed. It is also a good idea to use masks after coloring to keep hair soft and ensure that it doesn't lose too much moisture.
How to help mushroom blonde hair look its best
"Healthy color starts with healthy hair," says Collier. "Incorporating a hair serum into your haircare routine ensures nourished hair and vibrant-looking color." If you're a fan of heat styling but worried about frazzling colored hair, consider trying heatless curls. By reducing heat damage, you will improve the feel and appearance of your hair – this will help boost shine which is particularly important fort ashy shades like this.
If you have any type of bleach in your hair, it is also a good idea to invest in one of the best purple shampoos. Using this once a week will help to keep lighter tones nice and ashy, banishing any yellow streaks.
Our beauty writer recommends...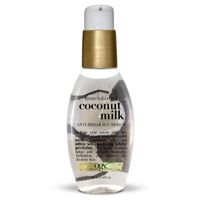 (opens in new tab)
OGX Nourishing + Coconut Milk Anti-Breakage Serum | RRP: $9.59 / £8.89
Hair serum is a perfect way to finish any look, as it will add shine to your hair as well as tame frizz. For long hairstyles especially, keeping your ends hydrated is key to great-looking color.

6 mushroom blonde looks we love
1. Bouncy mushroom blonde
Shiny and healthy locks really help to highlight the multi-dimensional look of the mushroom blonde hair color, and J-Lo's full and curled style is the ideal way to show it off. Use the best hair dryer brushes and curling irons for thick hair to get sleek and bouncy ends.
2. Dark mushroom blonde
We love this dark, rich take on mushroom blonde that will look stunning on brunettes. Keep it one tone or opt for lighter ends like Gigi to add some brightness. Use the best hair styling products to get plenty of volume and keep the ends soft and flowing.
3. Icy mushroom blonde
You can achieve Tyra's icy look by regularly using a silver toner to banish yellow and orange tones. Ideal for those with naturally darker hair, this is a color that adds brightness without looking too unnatural. Use your best hair dryer with a concentrator nozzle to get a shiny, salon-worthy finish after washing.
4. Face framing mushroom blonde
This is a style of mushroom blonde that looks gorgeous if you have a C-shape haircut or butterfly haircut that has face-framing layers. If you want to keep bright blonde tones around your face, keep those highlighted and go for darker mushroom blonde on the rest of your head. This will give the illusion of creamy blonde without the upkeep.
5. Natural mushroom blonde
Curly hairstyles are ideal for mushroom blonde as they allow the multi-tonal look to really shine. We love this natural wavy style that can be easily replicated with a salt or texturizing spray - just scrunch into hair and you're ready to go!
6. Bright mushroom blonde
Beyoncé's look keeps ash blonde tones throughout, using the darker mushroom blonde towards the roots to keep things looking natural. If you already have bleached hair, this style is ideal for letting your roots grow out softly. Ensure you're using the best heat protection spray each time you heat style to keep bleached hair healthy and avoid any breakage.
Amelia joined woman&home after graduating with an MA in Magazine Journalism from City University in 2022. She specialises in lifestyle journalism and throughout her undergraduate degree she wrote for a variety of student publications, where she developed a love for all things style, beauty and sustainable fashion. She has previously written for titles including OK! Magazine, New! Magazine and Notion before she started her career as a lifestyle journalist with woman&home after completing an internship with the brand.