10 genius mascara tips from pro makeup artists
We asked top makeup artists for their best-ever mascara tips to help you perfect your application technique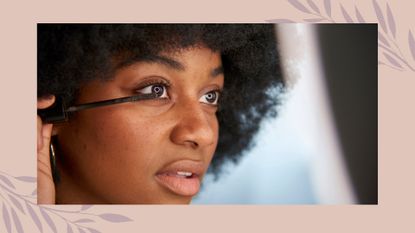 (Image credit: Getty Images)
A few simple mascara tips can go a very long way. Even if you think you're a dab hand at lengthening your lashes, it never hurts to take note of makeup artists' advice to improve your skills. And for the mascara newbie, these little nuggets of wisdom will be a godsend for ensuring your lashes look great every time you put on makeup.
Finding the best mascara formula for you is something of an achievement, but layering it onto your lashes perfectly is another thing entirely – and you may find that it takes a bit of practice to master the art.
That's why we tapped into the knowledge of top makeup artists and beauty experts to bring you the failsafe mascara tips that'll improve your application game, and help you get the most out of your product. We've got advice, tricks, and hacks for every lash look, whether your go-to is the best lengthening mascara or you're partial to one of the best volumizing mascaras. Consider this your ultimate cheat sheet.
10 of the best mascara tips by makeup artists
1. Avoid pumping the brush
Intuition may tell you that pumping the brush in and out of the tube is the best way to load it up with product, but it's probably doing more harm than good. "Do not pump up and down when you're trying to get your mascara product onto the wand," says makeup artist and podcast host Rose Gallagher. "You're just pumping air into it and the formula will dry out really quickly. Instead, put your wand in and swirl it around to pick up the product."
2. Always curl your lashes
These contraptions might look a little scary for those who haven't used one before, but you'll be amazed at the difference curling your eyelashes before you apply mascara makes. "My top mascara tip for sky-high lashes is to always start by softly curling them with a lash curler," says Charlotte Knight, CEO and founder of Ciaté London. "It makes a real difference to your eyes and really opens them up. Do one eye at a time right before applying the mascara to your lashes so that there's no time for them to drop."
Our beauty editor recommends...
3. A 'tap and dry' stops clumps
More often than not, when you first pull your mascara wand out of its tube there'll be more product than you need, particularly at the very tip of the brush. "I recommend tapping off any excess product as you take the wand out of the tube and give it two seconds to dry slightly before applying the mascara," says makeup artist and Sculpted by Aimee founder Aimee Connolly. "This can help avoid any unnecessary clumping."
Our beauty editor recommends...
4. Use the zig zag method
Ask any makeup artist how to apply mascara for the best results and they'll very likely tell you to use the "zig-zagging" technique, which involves gently wiggling the brush from side to side and pulling it through the lashes to build length and volume. "For each little swipe, I would do a zig-zag and then a drag up," says Gallagher. "The more you get familiar with that motion, you might want to do the inner third of the eye first, the middle third of the eye, then the outer third of the eye, and keep repeating until you've got the desired volume."
5. Build towards the ends
If you find that your lashes drop easily, even after curling, it may be worth layering your chosen mascara at the ends first, according to Jen Oliver, Editorial PRO Artist for Bobbi Brown. "The reason your eyelashes don't hold a curl after you've used an eyelash curler is that the weight of the mascara on the roots weighs them down," she explains. "Focus the mascara wand on the tips of your lashes, finishing with a final coat on the roots right at the end. The end result is that your lashes will look lifted all day!" If you're worried about a lack of definition near the roots of your lashes, consider whether mascara vs eyeliner is better suited to the job, as a slick of black kohl can add this without affecting mascara curl.
6. Use leftovers for lower lashes
There are really no rules in makeup, of course, but applying mascara on bottom lashes not only makes your overall look feel complete, it also has a nice effect on the eyes. "Using mascara on the bottom lashes creates a more rounded, doe-eyed shape that gives the illusion of bigger eyes," Oliver confirms. To avoid clumping, use what's left on the brush after applying mascara to your top lashes; this will mean you're working with a bit less product.
7. Replace the lid tightly
It might sound obvious, but this mascara tip is extremely important if you want your mascara to last. "To prolong the life of your mascara, ensure you close the lid tightly in-between uses," Oliver advises. "When it is exposed to air, it starts to dry up, so avoid it as much as possible." Always double-check that wand is screwed back on tightly!
Our beauty editor recommends...
8. Clean the tube...
Keeping the mascara itself clean will also ensure you're getting the most out of it. "I don't care how great it is, every single mascara will get clumpy at some point," says Gallagher.
"You'll be amazed at how much more comfortable use you get out of your mascara if you clean the handle and the base where the handle screws onto the formula. So much mascara can gather there, which can mean when you're screwing the lid back on it feels really clumpy. But the formula could still be fine and it's just the wand itself that's gone clumpy."
To remedy this, she recommends using some eye makeup remover on a Q-tip to clean both around the base of the wand handle and the top of the mascara tube itself.
9. ...And the brush
"When it comes to the head of the mascara with the brush, every so often I would give that a full sweep clean with a dry piece of kitchen roll," Gallagher continues.
"Toilet paper, cotton wool, anything like that will leave fibers on the wand, which will be really irritating, but kitchen roll won't do that. Give that a swipe clean with kitchen roll and, if any product has been on there for a while and has gone dry and clumpy it'll give you a fresh start. When you put that brush back in the formula, it'll feel like a new mascara again."
10. Don't keep it past its use-by date
All good things must come to an end, and sadly makeup does expire. "The maximum I would leave your mascara before changing it is three months," says Gallagher, who notes the best drugstore mascaras are in plentiful supply. "Even though there's a quick shelf life, you don't have to spend a fortune to have a great mascara. The least expensive really good one, I would say, is Essence Lash Princess Mascara." Another bit of good news is that, unless you only wear your mascara very occasionally, you'll probably use it up well within that time frame.
Our beauty editor recommends...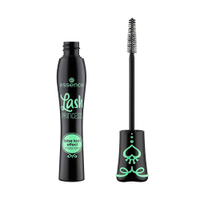 Essence Lash Princess False Lash Effect Mascara | RRP: $4.99/£3.30
As recommended by Gallagher, Essence's fan-favorite oil-free mascara is a best seller and very easy on the bank balance – we also rate the water-repelling version as one of the best waterproof mascaras.
Sign up to our free daily email for the latest royal and entertainment news, interesting opinion, expert advice on styling and beauty trends, and no-nonsense guides to the health and wellness questions you want answered.
Lucy is a UK-based beauty journalist who has written for the likes of Marie Claire, Cosmopolitan, OK!, Women's Health and more, as well as contributing to woman&home. Her work covers everything from expert skin and haircare tips to the latest product launches and the show-stopping beauty looks spotted backstage at London Fashion Week. During her career she's interviewed some seriously famous faces, from Little Mix to Drag Race royalty The Vivienne, as well as chatting to the industry's leading hairdressers, dermatologists and make-up artists.