I think Kiehl's Ultra Facial Cream should be compulsory over 30 - and it's 25% off for Black Friday
If you think there's no such thing as a perfect moisturiser, you've never met Kiehl's Ultra Facial Cream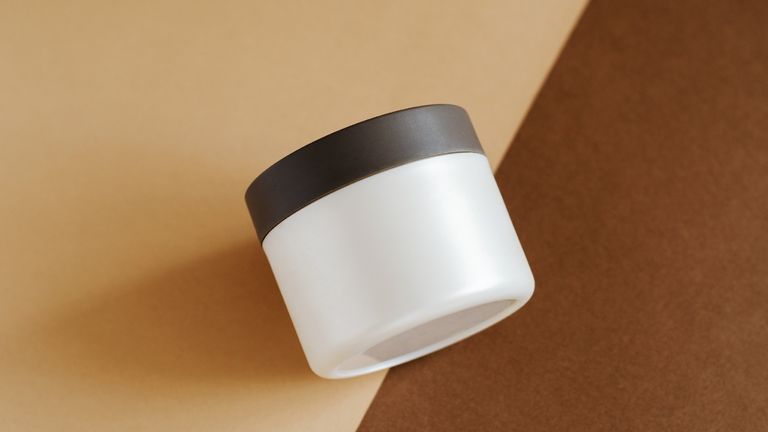 (Image credit: Getty Images)
There are very few products I can hand-on-heart recommend to anyone. But if you are looking for the best Black Friday Beauty Deals and a great universal skincare tip I can honestly say Kiehl's Ultra Facial Cream makes the grade. 
Usually, when cornered at a party by an insistent semi-stranger demanding to know  'what's the best beauty product then?' I answer their vague question with a series of very specific ones. What's your skin like? Oily or dry? Sensitive or rhino hide? How much time/money/elbow grease are you willing to expend in the name of radiance? This makes for flowing small talk, sure, but then there are times I just want to pull a nice easy example off the top of my bonnet and get back to dancing in the kitchen and shouting my own cliched questions in other strangers' ears (god I miss parties) 
That's why I thank the skincare heavens for Kiehl's Ultra Facial Cream, because honestly, everyone should use this moisturiser. Or at least everyone past their twenties who needs a bit of extra hydration and suppleness. Young, old, male, female, oily, dry - I'm yet to recommend this cream to a single person who hasn't been bowled over by it's ultra light texture yet deep nourishing powers. It feels silky, quenches fully, won't irritate and doesn't smell of anything much. By not chasing ingredient trends and simply being resolutely itself - a very good, versatile moisturising cream - Kiehl's Ultra Facial Cream has become a true beauty essential. 
Which makes the 2020 Kiehl's Black Friday offer - 25% off across their online store including my  beloved Ultra Facial Cream - a must-do. 
I don't know you and I certainly don't know anything about your skin, but I know this much is true: You will love this moisturiser, because everyone  loves this moisturiser.
Sometimes things really are that simple!
View the deal below... 
One annoying side effect of my breadcrumb-like dropping of recommendations for this product is I'm now subject to a steady flow of requests from my nearest and dearest asking if I have any of 'that kiehls stuff going spare.' 
Needless to say this 'stuff' is never going spare - I'm using every last drop myself, and after taking advantage of this excellent deal, so should you.
As woman&home's Senior Beauty Editor, Fiona Mckim has tried more products than she's had hot dinners and nothing makes her happier than raving about a brilliant beauty find on womanandhome.com or her instagram grid (@fionamckim if you like hair dye experiments and cute shih-tzus)

Fiona joined woman&home as Assistant Beauty Editor in 2013, working under legend Jo GB, who taught her everything she needed to know about the industry (clue: learn about ingredients and employ extreme cynicism). 
In a previous life, Fiona studied journalism back home in bonnie Scotland and honed her skills as a magazine features writer, with a brief and terrifying stint on the showbiz gossip pages of a tabloid newspaper in between. She's a skincare fanatic who can't resist adding an extra step to her routine if it's all the rage in Japan, loves fragrance, has fun with makeup and never turns down the chance to test a new hair tool. Basically, she loves it all.

When not slathering herself in self tan or squinting at a tiny ingredients list on a moisturiser, you'll probably find Fiona enjoying something to do with food - cooking it, eating it, cajoling her friends into trekking across London to try a hyped pop-up in a dirty car park.