Is Cyber Monday worth it, and are the deals as good as Black Friday?
Is Cyber Monday worth it? Here's everything you need to know about this year's mega-sale and if the deals are as good as Black Friday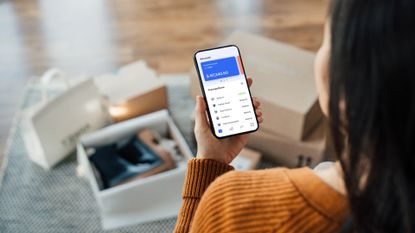 (Image credit: Getty)
If you're currently Googling 'is Cyber Monday worth it?', then you're not alone. Especially today as people plan whether to shop the sales or wait–weighing up if the Cyber Monday deals will be as good as Black Friday, or not.
With many retailers going all in for Black Friday, and offering some of the best discounts you're likely to see over the next couple of days, it's a difficult call to make. There are some sales (see Jo Malone Black Friday (opens in new tab), ghd Black Friday (opens in new tab) and Mulberry Black Friday (opens in new tab) sales to name but a few) where the discounts are so good now, it makes sense to shop the bargains while products are still in stock.
However, all is not lost if you don't manage to score a discount today. In fact, your patience may be rewarded if you hold out in the hope of better deals to come, because Cyber Monday is on its way – and with it, some of the best discounts you'll see this side of the Boxing Day sales.
What is Cyber Monday?
Falling on the Monday after Black Friday, Cyber Monday used to be a separate shopping event just for online shoppers, but as many of us now exclusively shop online on Black Friday – so long, 6am queuing – Cyber Monday has morphed into more of an extension of the so-called 'Cyber Weekend'.
That doesn't mean the deals are the same, though. Many retailers add more – and in some cases, better – deals on Cyber Monday.
When is Cyber Monday 2021?
Cyber Monday is just a few short days away, this year falling on Monday November 29. You definitely don't need to wait until Monday to begin your shopping, though. Some retailers like Amazon (opens in new tab) and Boots (opens in new tab) have been steadily offering deals throughout the month of November.
However, if you didn't manage to bag a great Christmas bargain on Black Friday, make sure you add your desired purchases to your digital basket as early as possible on Cyber Monday (yes, it's definitely worth waking up early for), because many of the best Cyber Weekend deals begin to disappear towards the end of the day.
Is Cyber Monday worth it?
Absolutely. In the past, Cyber Monday actually tended to offer better deals than Black Friday, but the two shopping days are now pretty much on par.
It's actually been found that shoppers tend to spend more in the Cyber Monday sales, with research from Adobe's yearly shopping insights report finding that retailers reported a landmark $10.8 billion in overall revenue on Cyber Monday versus Black Friday's $9.0 billion last year.
Not only does that mean retailers will probably save some of their better deals for the day they know shoppers are liable to spend more money, but it also means you have more time to mull your Cyber Weekend purchases over, rather than making a panicked impulse buy as soon as the sales kick off.
Are the Cyber Monday deals as good as Black Friday?
This is a question that crops up every year, and understandably so. It's only natural that we shoppers want the very best deals imaginable.
If past years are anything to go by, Cyber Monday deals certainly are as good as Black Friday. In fact, the deals tend to be very similar, with many of the same brands – think Dyson, ghd and Le Creuset (the Le Creuset Black Friday (opens in new tab) sale is phenomenal, ICYMI) – offering similar discounts on both days.
However, while the brands may be the same, the products themselves tend to vary between the two days, so if there's a specific model/style you have your heart set on getting while it's cheap, we'd advise adding it to basket as soon as possible.
In our experience, though, it's always a good idea to set aside a little bit of your Cyber Weekend budget for Monday's sale.
What are the top Cyber Monday deals to look out for?
There's so much to look forward to in this year's Cyber Monday sale, with everything from luxury beauty to homeware hugely reduced.
Some of the best bargains to be found in last year's sale were a £200 discount on the Shark Flexology True Pet Anti Hair Wrap Cordless Vacuum (opens in new tab), almost £80 off a Le Creuset casserole dish of dreams on Amazon and a whopping 50% off a stunning Vera Wang engagement ring at Ernest Jones (feel free to direct all lost looking boyfriends this way to shop the best Black Friday jewelry deals).
However, Kalpana Fitzpatrick, editor at themoneyedit.com, advises that whether you're shopping on Black Friday or Cyber Monday, you should be careful not to "caught up in the hype."
She says: "Before you buy anything, take a moment to stop and think about what you're buying is infact a 'deal'. Take a look at what the item you're buying costs on other sites. You can also check the historical price using pricerunner, pricespy or camelcamelcamel for Amazon products to see how genuine a deal actually is."
"If you don't need and you can't afford, save your money instead."
Kate is a freelance contributor to woman&home, covering everything she loves most: fashion, fiction, and fancy face cream. If she's not working, she's probably reading, feeding her online shopping addiction, or judging the taste level of celebrity houses (10/10 for Dakota Johnson, 2/10 for Tan France).

She graduated from Central Saint Martins in 2020 with a BA in fashion journalism, and her byline has also appeared in British Vogue, The Times, and Marie Claire.