The New Hairstyle That's Keeping The A-List Younger For Longer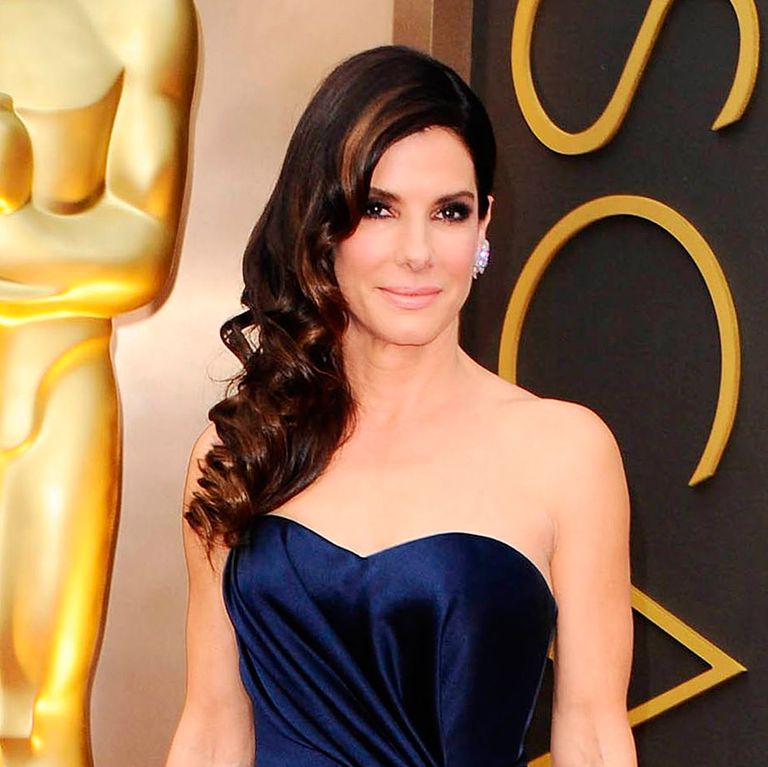 (Image credit: Rex Features (Shutterstock))
From Kate Middleton to Sandra Bullock and Sarah Jessica Parker... all the stars are turning to this new hair technique to help keep them young...
If you're feeling like you need a change, changing your hair do is a great change to make. It's exciting, liberating and can give you and your look a new lease of life. If you're looking for a way to refresh your drab looking hair, look no further. You might not have heard of an 'eclipse hairstyle' yet, but we guarantee you will be hearing the phrase a lot. Perhaps you will be asking for it at your next salon appointment. Eclipse hairstyle' is the perfect way to refresh your hairstyle. One of the hottest beauty trends to infiltrate the fashion world from the catwalks, it is the perfect hair cut to take your hair from drab to dreamy in one easy step.
Named after the technique used, the eclipse hairstyle stripes a single flash of colour through the front of the hair to create a halo effect, framing your face and brightening your complexion for an altogether more youthful you. It can be tailored to any natural hair colour. To it you will need to find your perfect brightness, this means that this eclipse hairstyle is individual to each wearer and their own unique hair colour.
From glamorous actresses such as Sandra Bullock to demure and regal Kate Middleton, many celebrities favour the eclipse hairstyle. This glamorous hair do will not only add texture and something different to your natural hair colour when it is worn down, but will creates texture and shape when it is worn in an updo aswell.
This new hair do will enhance a summer tan, accentuate your natural facial features and make your complexion glow. Even make-up is enhanced by this clever new hairstyle. Click through to see celebrity fans of the hairstyle and images you could take with you on your next salon visit...
Kate Middleton
An up-do pony hairstyle adds to the eclipse effect
Jennifer Garner
Long brunette hairstyle with honey-coloured eclipse
Sarah Jessica Parker
Lighter tones through the fringe give that sought-after halo effect