Side swept bangs hairstyles—22 looks to try right now
Side swept bangs are back with a vengeance, and we're loving these sleek, modern ways to wear this fashionable fringe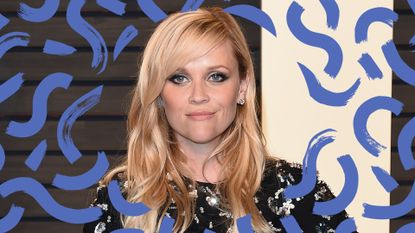 (Image credit: Getty Images)
Whether you're growing out a full fringe or just want to ease your way slowly into the world of bangs hairstyles, side swept bangs are one of the most flattering ways to flirt with the look.
If you have been considering bangs hairstyles but are wary of how high maintenance they can be, a side fringe is a good option. They tend to require a little less attention and maintenance, especially when on the longer side. In fact, you can probably pack your hair dryer away altogether (though if you are a die-hard blowout fan then don't miss our guide to the best hair dryers).
For celebrity inspiration, look no further than A-Listers 'dos like Reese Witherspoon, Kirsten Dunst, Jennifer Aniston, Olivia Wilde, and even the Duchess of Cambridge herself, who've all successfully tried their hands at side swept bangs.
(opens in new tab)
If you have a fringe that you want to transition away from, side bangs are a great way to grow it out. "Growing out a fringe puts a lot of people off trying out this trend or trying something new, but it doesn't have to be difficult," says Sally Brooks of Brooks & Brooks and British Hairstylist of the Year. "Moving your part and sweeping the hair over can help while growing it out," she adds.
Which side swept bangs hairstyle suits your face shape?
If you're thinking that side swept bangs suit mostly all face shapes, you'd be correct. "There is a fringe for everyone," says Sally. "Fringes can balance out features: an oval face shape can take most looks; a fringe can help to shorten the appearance of a long face and balance it out. But more importantly, a fringe can give your look more personality—from blunt to chewy, slick to messy—it can really define your overall style."
If you're worried that your face will get swamped by a side fringe, take length into consideration. "Pretty much every face shape suits a fringe," confirms Connor Townend from Room 97 Creative. "It's all about where the fringe ends. The most important thing is working it to fit the face shape and the jawline." Next, think about the length of your overall look, long fringes tend to suit longer-length hair, while cute cropped bangs make a statement with pixie cuts and medium haircuts with bangs make a versatile happy medium.
From micro to eyebrow skimming to peekaboo, there's a side swept fringe for everyone, take a look for some inspiration before booking your next appointment.
Side swept bangs hairstyles to try
Long side swept bangs
If you have curtain bangs at the moment, this is a fun way to switch things up. For fringes that are in need of a trim or reshape, use a large round brush to lift, create volume at the root, and shape at the ends.
This length is the most wearable for all face shapes. For daily fringe styling of medium to long side swept bangs, Sam suggests a dry texturizing spray. "They help give the hair a great airy texture and suck up any grease."
The '90s-inspired side swept fringe
A little nostalgia is good in a new hairstyle. Side bangs that you can tuck behind your ears look great if you like half up half down 'dos.
The feathered side swept fringe
A feathered fringe works really well if you have straight glossy hair (don't have glossy hair but want it? Read our guide explaining how to get shiny hair)
The thick side swept fringe
For shorter 'dos, a thicker look yields that much more impact.
The voluminous side swept fringe
A more high maintenance fringe that will require daily styling and some of the best hair products you can afford. But if you love volume, this one is for you.
The wispy side swept fringe
Let the edges of your hair run off in their own wispy ways.
The soft side swept fringe
A subtle soft version of a side sweep that looks great on thick hair. The flick at the ends makes it look perfectly imperfect.
The highlighted side swept fringe
Make your fringe pop by literally making it its own color or customizing your balayage.
The long side swept fringe
Bangs that gradually cascade around the face have become timeless and won't be falling out of fashion any time soon.
The sweeping side bangs
Connected with the shoulder length sides, this look helps frame any face shape perfectly.
The beachy side swept bangs
Side bangs that move and sometimes fall over the eyes gives hair a look that feels more natural. If you want to achieve a similar look read our guide to creating beach waves.
The sleek side swept fringe
Very long side bangs that curve around the eyebrows and skim the face look polished.
The face framing side swept bangs
The extra length can help frame your look and make your fringe work for any kind of face shape with this added length.
The full side swept fringe
Fringes can look great with hair up dos. This ponytail hairstyle shows how versatile they can be. Side bangs look elegant with everything from chignons to messy buns.
The wavy side swept fringe
Wavy hairstyles are perfectly suited to side sweep 'dos, especially if you have a layers.
The '50s-inspired side swept fringe
A bob hairstyle with heavy side swept bangs is a modern take on a classic 50s do. Poodle skirt not included.
The choppy side swept fringe
Longer bangs that tickle the eyebrows look great with long hair.
Short side swept bangs
This length requires a bit more upkeep to hold its style, but the elegance and trendy vibe is worth it if you have the time and patience.
The choppy side swept fringe
If you part your hair to the side, consider sweeping your bangs to one side only. This works well if you have layers.
The short baby bangs
Rather than commit to the full side swept fringe here, weaving it into your shorter hair can ease things in.
The micro side swept fringe
A micro fringe can really elevate medium hairstyles and long hairstyles. A little bit goes a long way here.
The understated side swept fringe
This tactic weaves your side sweep seamlessly into your hair. Good for beginners trying this on for size.
The cool girl micro fringe
If you want something modern and slightly daring blunt razor cut bangs will give your do an edgy feel.
The wispy side swept fringe
If your hair is relatively thick and straight short wisps for bangs can be beautiful.
How to style side swept bangs
"To style a side fringe, blow-dry the hair forwards so that it sits flat in the middle, then alternatively connect the fringe into the rest of the hair by creating big waves," says Sally.
Despite most side swept fringes having a definite parting, Sam Ashcroft from Brooks & Brooks has this advice: "Before styling your hair, dry the fringe without a parting—your hair will know where your parting is. Use minimal product and dry with your hands side to side to keep it natural and flat. If you want a bit of a bevel, use a round brush at the end and finish off with a dry texture spray."
Our beauty editor recommends...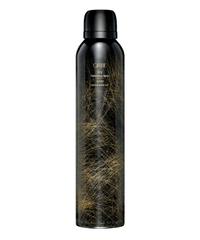 (opens in new tab)
Oribe Dry Texturizing Spray | RRP $48 / £45
We love the sexy rumple we get from Oribe Dry Texturizing Spray. Spritz 12 inches from the root, then give hair a good last-minute tousle with your fingers.
Not only will it give your hair natural-looking volume it will make transform slightly greasy side bangs into a perfectly imperfect tousled look.
---
woman&home thanks Sally Brooks and Sam Ashcroft (opens in new tab) of Brooks & Brooks (opens in new tab) and Connor Townend of Room 97 (opens in new tab) for their time and expertise.
Keeks is a London-based beauty writer and content creator. She has worked with titles including Cosmopolitan, VOGUE, Refinery29, Red, Elle, OK! and woman&home. While she has a well-rounded beauty obsession, her specialism is all things hair.
When she's not testing the latest hair tool on camera or waxing lyrical about styling tips, you'll find her re-watching old episodes of Real Housewives of Beverly Hills (or New York or Atlanta). She loves a social scroll as well as a romantic book, but nothing beats Sunday afternoon lunches with her friends and family. You can catch Keeks on all social platforms @keeksreid.