Five surprising hairstyles you CAN wear today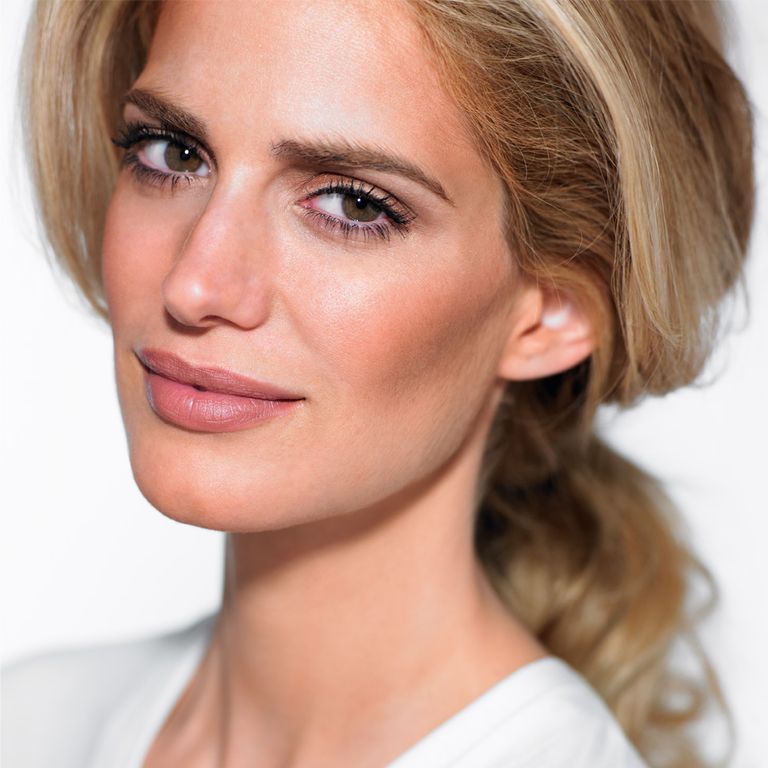 Throw away the rule book! Here's how to create grown up ponytails, braids and more
As you're probably aware, at Woman & Home we're not into age-related diktats, and one area where we feel there are far too many unnecessary rules is our hair. Whoever said woman past a certain age shouldn't have long hair, vibrant colour or try the latest trends clearly hadn't met us, so we've rounded up five of the coolest hairstyles for 2015 and consulted the experts for tips on how you can make them work for you, today.
Of course, while we don't buy into strict hair rules, we are firm believers in getting brilliant advice from the experts when we try a new style to ensure it is flattering, chic and elegant (let's leave the 'experimental' disasters to the teens)
Our first hot hair trend for 2015 is the ponytail - so classic, nonchalant and perfect to offset elegant occasionwear or show off a beautiful neckline. When done right, they can also really 'lift' your look, slimming the face and creating killer cheekbones to boot. Interested? Here's our three step plan to pulling it off:
What height is right? A bit goldilocks this one, not too high and not too low. Trace your finger up your spine, stopping where your neck meets the curve of your skull. This is the sweet spot for a grown-up pony.


Keep it bouncy Ponytails can make fine hair look even more so, so add body with product(Aveda Thickening Tonic Spray, £19is genius, bulking up every strand) then backcomb lightly around your roots and crown before you tie hair up.


Smooth it over For a sleek, elegant 'do use a snag-free elastic to secure your ponytail, then wrap a strand of hair around to cover it and pin in place. Now lightly spray with a glossy mist likeRedken Diamond Oil High Shine Airy Mist, £13.
Hair extensions
We know what you're thinking - but much like all good 'work', the best extensions are undetectable. "We've seen an increase in women in their forties and fifties coming in for extensions" Says Sarah Mckenna, founder of Vixen & Blush. "As we get older, hair becomes thinner and women feel forced to go shorter. With extensions you can keep the style that suits you and add volume."
Go for cold fusion This new method wraps keratin bonds around small sections of your hair, which are then sealed on with ultrasound vibrations - far less damaging than metal rings, glue or heat.
How will they look? Seek out ethically sourced human hair, which will look and act just like your own. The bonds for cold fusion sit flush against your head, so nobody will know they are there and your stylist will cut them into your hair to blend.
The maintenance You should get about 12 weeks of wear from good cold fusion extensions. Keep them at their best by washing only with sulfate-free shampoo and conditioner, gently brushing with a Tangle Teezer every night to stop the bonds matting, and avoid using oil-based products as they can cause slippage.
Braids
Braids are one of the hottest hairstyles of 2015, with braid bars popping up everywhere from Selfridge's to Topshop. Here's how you can work this look into a chic, grown-up style:
Start small "braiding your hair can look like you're trying too hard," Says W&H shoot stylist Dina, who created this beautiful braid, "But you can plait a small section and pin it back to add a modern touch that's sophisticated.
Prep the hair Make your braid stay and prevent flyaways by smoothing a prep product like Redken Braid Aid 03 over hair before you start.
Create your plait Take a section of hair by your ear, plait it to the end and tie with a clear elastic, then pin into place. If you're hopeless at plaits, cheat by twisting and rolling it back for a similar look.
Messy chignon
The trend for 'undone' hair is going nowhere for summer 2015, and that includes up-dos - think Dolce & Gabbana's sexy, messy chignon. We love this undone bun, the texture stops it looking prim or severe and it's easy-peasy to create.
Go for texture Ideally, don't wash your hair, then pack it with product! Our favourites for messy, matte volume are VO5 Give Me Texture Dry Texturising Spray, £4.19, Co-Lab Sheer Invisible Dry Shampoo, £2.49 and Bumble & Bumble Pret a Powder, £21.50.
Pick the right height As with the pony, height is crucial. "The ideal shape should follow the jaw line along the base of the ear and end at the back on the occipital bone", says hair guru Joel Goncalves.
Easy does it The beauty of this style is, the less time you spend on putting it up, the better it will look. Just grab it, twist it and pin it. Try putting some hairspray on your fingers to tease hair at the crown, they just play around until you get it right.
Beachy waves
Cool-girl surfy hair comes back around every summer - because who wants to spent their holiday under a hairdryer? Not us. There's no rule that says just because you're a grown up your hair has to be neatly coiffed, try these tips for an artfully mussed-up 'do.
The ONE product you need Ok it's nothing new, but Surf Spray, £21.50 is still the best product out there for creating cool matte texture, undone waves and bulking up fine hair. There's a new one - Surf Infusion,£21.50 - that's half oil which would work nicely on thicker or afro hair, otherwise stick with the original.
Ditch the dryer This is a style your hair can create itself - no heat styling required. if you're naturally curly just surf spray it then scrunch as it dries. If your hair is straight and long try plaiting before bed then brushing out, or if it's short just muss it up with fingertips.
Worried about frizz? Ojon Rare Blend Tamer, £12.50 looks like mascara but is the ultimate on-the-go hair smoother. Lightly brush on roots but don't go overboard, this look is supposed to be a little bit free and messy.