10 Celebrity Hairstylist Tips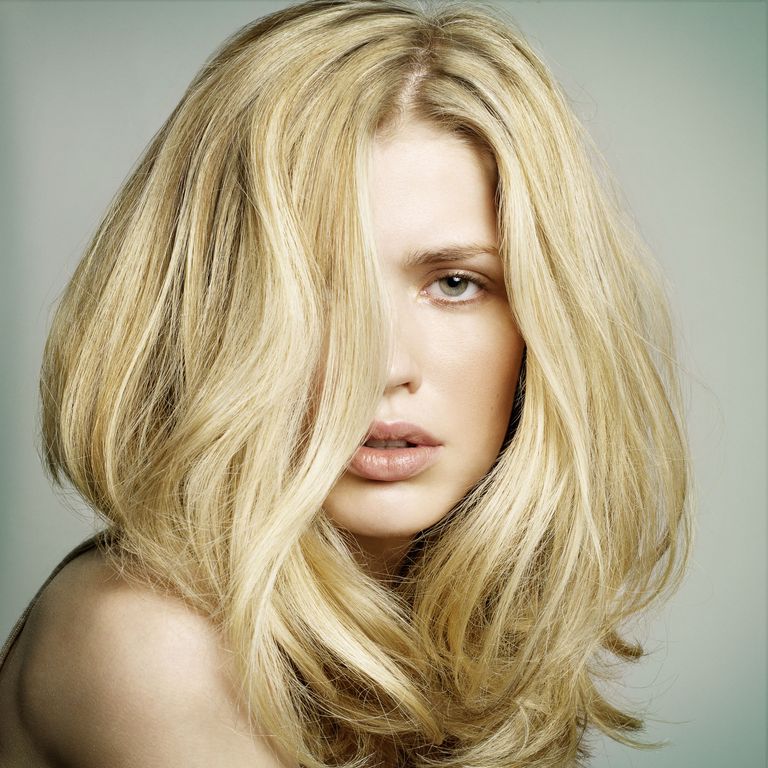 Make bad hair and bad hairstyles a thing of the past with these expert tips
We've all been there - you leave the salon looking fabulous but then just a few days later, your hairstyle has already lost it's newfound lustre. But don't fret - there's no need to invest in weekly salon trips or expensive products. Instead, take a look at these expert tips for styling your hair.
We asked some of the best hairdressers in the UK for their top tips on styling your hair at home, and they certainly delivered! From how to keep your colour looking fabulous and how to get the most out of your haircare products to the right - and wrong - way to dry. These top hairstylists have the answers to all your hair woes.
The best part is that these tips aren't just incredibly useful, but they're also super easy to do to. No elaborate routines or expensive products here, just simple tips for styling your hair that will help you look and feel your absolute best.
First up! Kerry Warn of John Frieda. "Avoid washing your hair in hot water as this dries hair out.", says Kerry. "Instead, wash hair in lukewarm water and blast with cold water at the ends to help seal the cuticles for better shine".
Keep reading for even more expert tips for styling your hair, including how to blow-dry your hair like a professional and how to take advantage of holiday hair...
Joanna Williamson, style director at AER
"One thing I see a lot of is people holding the hairdryer too close to their hair - it may speed up drying time but you'll regret it when you're left with frazzled locks! Never touch the hairdryer nozzle on the hair, direct contact dries out and burns hair"
Charles Worthington
Make sure you towel-dry hair after shampooing and before you apply conditioner: excess water in your hair means the conditioner won't be able to penetrate the hair shaft and deliver the necessary moisture to keep hair looking healthy and shiny. Get more hairstyle advice
Bea Watson, Global Educator at Aveda
"Blow-dry the outer 'all-seen' layers first as this is the most exposed to the elements and most prone to frizz (the enemy of shine)". Get more hairstyle advice
Joanna Williamson, style director at AER
"This sounds like a simple thing, but make sure you wash your shampoo and conditioner out thoroughly. Hair should feel squeaky clean after you've washed it and there shouldn't be any product residue at all. If product remains in the hair is can lead to a dry scalp and any blow dry will not last"
Andrew Barton
"Use a deep conditioning mask at least once a week. Moisture revitalises the hair, similar to how skincare works. Conditioning is not only good for your hair, but a bit of pampering is good for the soul." Get more hairstyle advice
Joanna Williamson, style director at AER
"A common hair mistake is to use a flat iron or curling wand on your hair when it's still damp. The steam coming off your hair? Not a good sign! Always rough dry your hair so it is 100% dry before using heated tools. Otherwise, you'll burn the hair, no matter how much heat protector spray you've applied"
Andrew Collinge
"A recommendation is always the best way to finding a new stylist and getting a new look. Everyone loves to be flattered, so if you see someone with a fantastic haircut and a great colour, stop them and ask them who looks after their hair." Get more hairstyle advice
Joanna Williamson, style director at AER
"Try not to sleep with an elastic band in your hair. It leads to breakages - if you must sleep with your hair tied up, use a silk band that won't damage the hair and helps to keep it soft."
Nicola Clarke, Colour Director at John Frieda
"Use holidays to your hair?s advantage. If you want to be lighter, which hair tends to go in the sun, colour your hair a few weeks before going away, and then the sun will lighten the colour even more, so you can see if it suits you. If you have a more intense colour, with darker tones of caramel, these will lift and fade on holiday, so if you don?t want to lose your expensive colour, have it done two weeks after you?ve come back." Get more hairstyle advice