The best makeup for hooded lids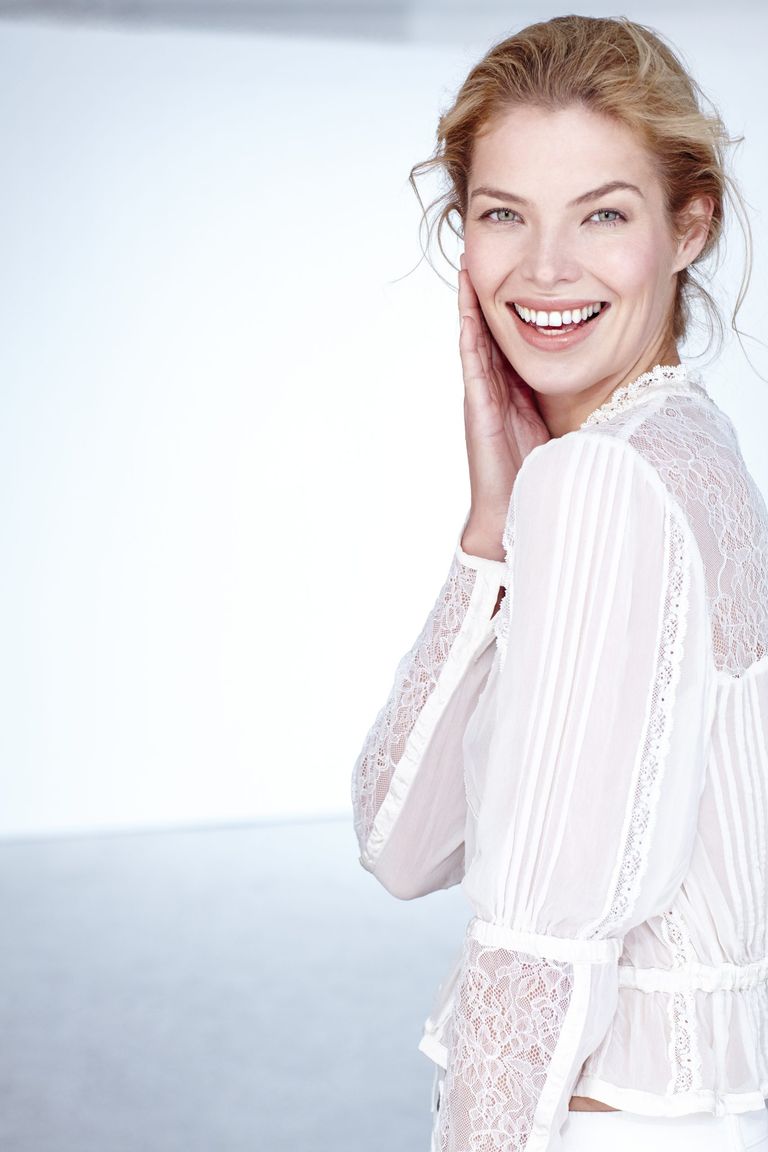 If you're reading this, you probably know all about #hoodedlidproblems.
Perhaps like me you've had deep-set eyes since day dot, perhaps a gradual loss of elasticity has caused you to develop hooded lids. Either way, if you've got 'em, you'll know they can be a right pain in the proverbial when it comes to applying makeup and keeping it there.
Wobbly liner, creasing shadow, smudgy mascara track marks you only notice when you go to the bathroom at a party (and wonder how long they've been there and how many people noticed) I've experienced them all.
But, I've also tried just about every budge-proof eye makeup launch that's crossed my desk, and there are some gems out there that genuinely stay exactly where you put them, come rain, shine or sweaty wedding dance floor.
Read on to discover the best makeup for hooded lids, all tried, tested and loved by me...
Ardell Wanna Get Lucky Gel Liner, £7.99
Budget makeup by a false lash brand doesn't sound promising, but guess what? This liner is fantastic. It applies like the softest, silkiest kohl, gliding with ease over crepey skin to form a soft, comfy line, then doesn't move a millimetre even on a humid summer tube journey. Chocolate-brown Teddy is my shade but at this price you can afford to experiment.
Buy Ardell Wanna Get Lucky Gel Liner, £7.99 at Lookfantastic.com
Trish McEvoy Eye Base Essentials, £31
Eye primer is one of those things that sound a bit superfluous until you start using it, after which you swiftly become so hooked that you can't fathom going a day without it. There are lots of more-than-decent ones out there but this is beyond brilliant, creamy in texture, subtly brightening in shade to cover veins etc and crucially acting like a powerful magnet to keep eye makeup right where is should be.
Buy Trish McEvoy Eye Base Essentials, £31, at Selfridges.com
L'Oreal Paris Paradise, £11.99
For long and fanned out lashes, pick skinny brushes with fluffy, finely spaced bristles like this bargain (relative) newcomer from L'Oreal which I have not stopped banging on about since the moment I first tried it. Why? It gives the type of mega length that normally causes all sorts of top-lid smudging, but somehow survives the day entirely in tact; I'm talking not a single smudge, ever, even after two glasses of wine in a warm restaurant.
L'Oreal Paris Paradise £11.99 at Superdrug.com
NARS Velvet Shadow Stick, £21
Common wisdom has it that powder shadows are far harder wearing than creams, and I've found that wisdom to be pretty accurate on the whole but somehow this little beauty bucks the trend. A rich easy to apply crayon, I twist it up it, swipe it on and smudge in any 0ld fashion with a finger and it sets down beautifully without gathering in creases or melting off with every blink. Colour-wise, taupey bronze Corfu gives subtle definition when worn within the socket line, while steelier Oaxaca looks pretty sexy smudged the tiniest bit outwards at the edges of eyes.
Buy NARS Velvet Shadow Stick, £21, Spacenk.com
MAC Liquidlast Liner, £17
It would be remiss of me not to give this liquid liner a mention, genuinely the only product I would go cold at the thought of discontinuation as there truly is nothing like it. This blacker-than-black formula applies with a tiny brush, which full disclosure, can be a little fiddly, but is so worth is as once its in place this stuff is like tattoo. Seriously, unbelievably budge-proof. No smudging or flaking, not a speck out of place. You could go for a swim, a bath, a rave, a full night's sleep (probably two) Of course that hardcore nature can work against you if your eye makeup remover isn't up to much, you'll need something with oil and a firm way with a cotton pad.
Buy MAC Liquidlast Liner, £17, at Maccosmetics.co.uk
Will you be buying one of our top picks of makeup for hooded lids?