L'Occitane Black Friday deals 2022: Early offers and what to expect in this year's sale
We're forecasting an array of brilliant L'Occitane Black Friday deals in 2022 after the brand's 20% off sale last year and the great discounts we've already seen on offer this year...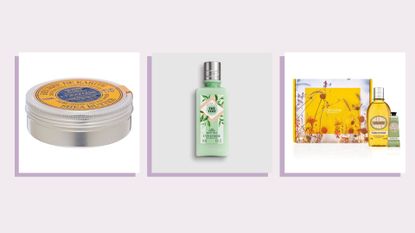 (Image credit: Future/L'Occitane)
L'Occitane Black Friday deals are some of the most hotly anticipated in the beauty world, providing shoppers an unmissable chance to buy their best-selling shower oils, bath foams, hand creams, and skincare at remarkably low prices.
The L'Occitane Black Friday sale is usually a great opportunity to shop for the best Christmas gifts for her and best Christmas gifts for mom, so we're hoping to see the brand's sumptuous toiletries on offer again this year.
Black Friday this year falls on Friday, 25 November 2022. Based on previous years, we'd expect to see sales starting from Monday, 21 November and running right through the weekend until at least Sunday, 27 November. Last year, the best L'Occitane Black Friday deals were to be had on Black Friday itself and over the weekend, with fewer deals on offer come Cyber Monday.
Will there be a L'Occitane Black Friday sale in 2022?
L'Occitane have not yet officially confirmed if they will be holding a Black Friday sale this year, however the brand have participated in Black Friday for the past two years running and regularly offer their customers great deals and special offers throughout the year.
Based on that, we expect that there will be a L'Occitane Black Friday sale this year, with deals beginning in mid November and running until Sunday 27 November or Monday 28 November 2022, which is Cyber Monday.
We'll be keeping this page up to date with all the latest deals, so keep checking back later this year to take advantage of the L'Occitane Black Friday offers, or scroll down to discover the best L'Occitane discounts and sales happening at the moment.
What L'Occitane products were in the sale last year?
Last year shoppers enjoyed 20% off full-size products during the L'Occitane Black Friday sale in both the UK and the US and were able pick up the brand's bestselling fragrances, skincare, bath oils, and body creams for less.
There were also plenty of bundles and gift sets on offer - after all Black Friday is a great time to stock up on Christmas gifts for friends and family - with the L'Occitane Verbena Discovery Kit Bodycare Gift Set on sale at stockist John Lewis, while the L'Occitane Best of L'Occitane Bodycare Gift Set was also reduced.
Over the past few years we've also seen price reductions on L'Occitane's beauty advent calendars over the Black Friday weekend. The sale offers a great opportunity to pick up one of the perennially popular beauty advent calendars for less, but beware of waiting until Black Friday to make your purchase if you really want one for 2022. L'Occitane's beauty advent calendars tend to sell out every year and will only feature in the sale dependent on stock levels.
Keeping sustainability and sustainable living at the forefront last year, the brand also launched a 'Give Back Friday' initiative in the UK, in support of respecting biodiversity. L'Occitane raised £40,000 by investing £1 from every hand cream sold during Black Friday weekend to the PUR project. The PUR project is a charity championing biodiversity, planting native trees to support ecosystems across the globe.
Over in the US, the brand also donated $5 from special gift sets to Dress for Success, an initiative that helps women around the world achieve economic independence.
Current L'Occitane deals in the UK
Best current L'Occitane deals in the UK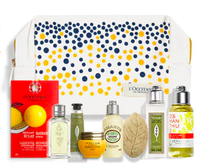 (opens in new tab)
Travel Essential Collection: FREE when you spend £120 online| L'Occitane (opens in new tab)
If you've be wondering what to pack for a beach vacation (opens in new tab) when it comes to your beauty essentials - this is it. This handy set includes travel minis of all L'Occitane's bestsellers as well as a few other holiday heroes including the Immortelle Divine Cream, Osmanthus Shower Gel, Verbena Body Lotion and Almond Conditioner.
Normally worth £46.50, this set is currently free to all customers who spend £120 or more online and use the code YELLOW at checkout.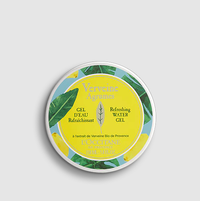 (opens in new tab)
Citrus Verbena Refreshing Water Gel: £27 £13.50| L'Occitane (opens in new tab)
This limited edition product in L'Occitane's popular Verbena range has been designed refresh the skin and leave it hydrated and moisturised. It can even be kept in the fridge for a feeling of maximum freshness when used. Currently on sale for 50% off, this is one of the best L'Occitane offers at the moment.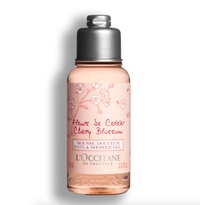 (opens in new tab)
L'Occitane Cherry Blossom Shower Gel 75ml: £6 £3.60| FeelUnique (opens in new tab)
Pick up this handy travel miniature for nearly half price ahead of your holidays this year, while stocks last.
L'Occitane's Cherry Blossom range was first launched 10 years ago and has proved enduringly popular ever since. All products have a delicate cheery blossom fragrance and pretty pink packaging.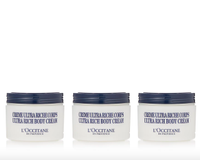 (opens in new tab)
L'Occitane Shea Ultra Rich Body Cream 200ml Trio: £70 £49.89| QVC (opens in new tab)
Save on L'Occitane's ultra rich body cream when you buy a trio of three products from QVC this month.
Postage from QVC is usually £3.95, but you can currently get £5 off if it's your first shop with the retailer using the code FIVE4U.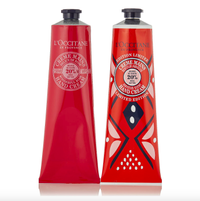 (opens in new tab)
L'Occitane Supersize Floral Hand Cream 150ml Set: £56 £36 | QVC (opens in new tab)
Hand creams don't get much better than the ones sold by L'Occitane and this supersize set from the brand will see you right through to the winter.
This hand cream duo comes in two different scents; rose and hibiscus. Keep them both for yourself or gift one to a lucky recipient as a nice thank you gift (opens in new tab) or loving token.
Current L'Occitane deals in the US
Best early Black Friday L'Occitane deals in the US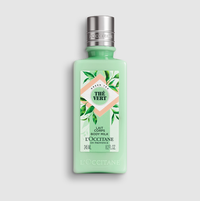 (opens in new tab)
Green Tea Body Milk $30 $18 | L'Occitane (opens in new tab)
Evoking the scent of fresh orange and sweet tea, this soothing body milk is enriched with nourishing shea butter to leave skin hydrated and extra smooth.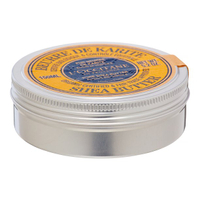 (opens in new tab)
L'Occitane Pure Shea Butter: $39 $29.99| L'Occitane (opens in new tab)
Snap up this great saving on one of L'Occitane's signature shea butter products while stocks last. The super hydrating and quick absorbing moisturiser makes it a firm favorite with fans of the brand and it's top of our list when it comes to getting Christmas gifts for the mother-in-law (opens in new tab) too!
(opens in new tab)
L'Occitane Almond Shower Oil: $40 $32| Planet Beauty (opens in new tab)
L'Occitane's Almond Shower Oil is one of their bestselling products thanks to its skin-enriching formula, fabulous fragrance and silk soft results. To do their bit for the planet and help people live more sustainably (opens in new tab), L'Occitane have started selling refills for their bottles, so you can still buy their products but use less plastic in the process.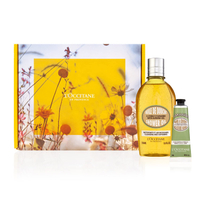 (opens in new tab)
L'Occitane Moisturizing & Smoothing Almond Favorites Duo: $32 $25.65 | Amazon (opens in new tab)
This handy duo will make a great gift, or you can keep it for yourself to enjoy the benefits of L'Occitane's bestselling Almond Shower Oil and hand cream. Comes with free shipping to better sweeten to deal, too.
What are the best L'Occitane products?
The brand is well known for selling the best hand creams in sumptuous scents with natural ingredients. With its non-greasy formula, the Shea Butter Hand Cream (opens in new tab) is one of L'Occitane's classics and one of these products is sold every 4 seconds worldwide.
Another fan favorite is the L'Occitane Almond Shower Oil (opens in new tab), which remains a bestseller year after year—and their Almond Milk Veil moisturiser (opens in new tab) is also a winner to complete the set.
In terms of the best additions to your skincare routine, some of L'Occitane's best products include their Overnight Reset Serum, Immortelle Divine Eye Cream, and their ever-popular Almond Supple Skin Oil.
The woman&home team always look forward to the L'Occitane Advent Calendar, packed full of the brand's bestsellers, so you can try out a selection of their popular products for a fraction of the price.
Is L'Occitane vegan and cruelty free?
L'Occitane have over 200 different vegan beauty products to choose from online in their Vegan Beauty Products category (opens in new tab) and they state that every item listed is, "100% free from animal products or by-products".
In regards to the brand being 'cruelty free', the company have a statement on their website regarding animal testing which can be read here (opens in new tab). The opening line of the statement reads as follows: "L'OCCITANE does not and has never tested its products, its active ingredients or its raw materials on animals at any point in the product development or manufacturing process."
Digital Editor - Woman & Home
An internationally published digital journalist and editor who specialises in SEO strategy and content production, Rachael has worked as a writer and editor for both news and lifestyle websites in the UK and abroad.
Rachael's published work covers a broad spectrum of topics and she has written about everything from the future of sustainable travel, to the impact of the coronavirus pandemic on the world we live in, to the psychology of colour.