Glossier launch hotly-anticipated new oil cleanser for heavy-duty make-up removal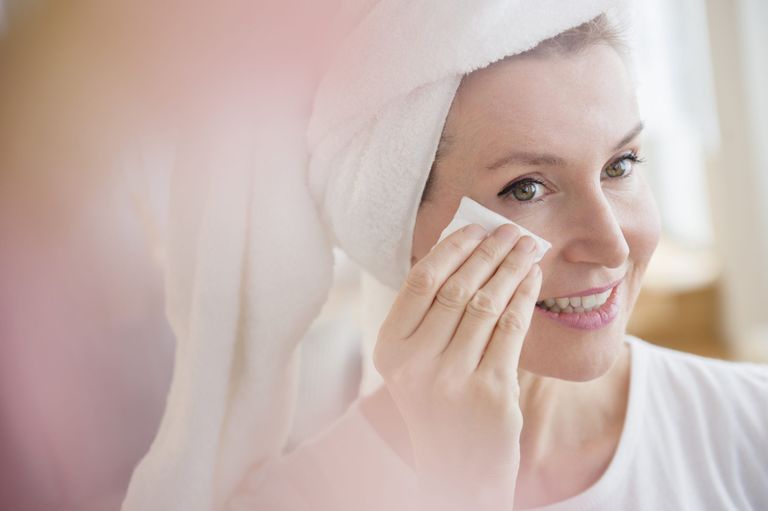 By Amy Hunt
Minimal beauty and skincare brand Glossier have excited the beauty industry with a brand new, highly-anticipated cleanser.
The Glossier Milky Oil has just dropped online, and is receiving plenty of interest, given that it's a new iteration of their hugely popular product, the Glossier Milky Jelly Cleanser.
However, there are definitely a few differences between the two products. The Glossier Milky Oil is made up of a combination of micellar water and oil, and should be used mainly as a make-up remover.
MORE:An edit of the best No7 products by our beauty editor
It's thought to be a gentler option than using micellar water alone, with the oil providing a smoother barrier to your skin, ensuring you don't tug or pull at it.
The cleanser is most beneficial when used to take off heavy-duty, long-wearing make-up, with the brand suggesting that you use it as the first port of call in your nightly skincare routine. Because of this, it's most helpful when taking off tough-to-remove eye make-up or lipstick.
The cleanser has been specifically formulated for waterproof make-up too.
But the new product certainly isn't aggressive on skin. Containing comfrey root extract and pro-vitamin B5, it'll also help to condition and nourish your skin after use - so wave goodbye to that horrible, tight feeling you sometimes get after wiping off your make-up.
The Milky Oil is also hypoallergenic, vegan, ophthalmologist tested, and safe for sensitive skin. Tick, tick, tick!
Plenty of beauty editors have already been singing the praises of the new cleanser, with many agreeing that it's brilliant at clearing your face completely whilst keeping it feeling soft and smooth.
The Glossier Milky Oil and their Milky Jelly Cleanser are designed to work together, so if you're already a fan of the latter, you'll want to add this new product to your cleansing arsenal ASAP.
And like many of Glossier's products, it's uber-affordable too. The cleanser is just £10 for 100ml. It's available online now, so what are you waiting for?