What you need to know about baobab oil and the benefits of using it for your hair and skin
Extracted from the "tree of life", baobab oil has a multitude of benefits. Learn how and why to incorporate it into your beauty routine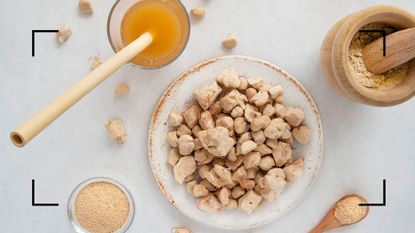 (Image credit: Getty Images/Future)
Baobab oil is one of the many ingredients that beauty brands tout as a miraculous hydration solution. It's popular for this reason, because even those who don't have a lot of expertise in skincare know that skin needs moisture.
Often touted as one of the best skincare products for those looking for effective, natural skincare, baobab oil is far from a 'new' beauty product, but it's certainly having some time in the spotlight now that its benefits are becoming more widely known.
We take a closer look at this oil, its origins, and whether it lives up to the hydration hype, so you can decide if you should add it to your skincare routine.
What is baobab oil?
Baobab oil is derived from the seeds of some species of baobab trees. These are large, unique-looking trees that grow in some countries on the African continent, Madagascar and Australia.
Baobab oil is packed with vitamin B, vitamin C, and Omega 3 and it also boasts a high concentration of antioxidants.
It has been used in beauty treatments for hundreds of years also boasts a high concentration of rily as a moisturizer. The oil is said to help rejuvenate skin cells, so it's regularly used in eye and face creams, lip balms, and even as massage oils. Its effectiveness is linked closely to the strength of the product, so when shopping for Baobab oil products make sure you look at the percentage amount in the formula.
Baobab oil benefits
While it is very popular, there is not any significant scientific research confirming the benefits of baobab oil. However, one small study in 2017 (opens in new tab) found that the fatty acids found naturally in the oil help improve skin barrier function.
Baobab oil is nicknamed the "tree of life," because historically it is linked to youth and rejuvenation. Like most plant-derived moisturizers, baobab oil provides hydration that can relieve dry, cracked, or chapped skin. Fans of the ingredient say there are 8 main benefits to using this oil:
Lighten dark spots: Baobab oil can act as a skin brightener that can help diminish the appearance of dark spots thanks to vitamin C—which is often found in baobab oil.
Build a healthy skin barrier: The skin is a sensitive organ that is protected by a barrier of oils. Because of its omega content, the use of baobab oil can help promote a healthy skin barrier.
Moisturizes dry skin: Brimming with omega fatty acids, baobab oil is a stellar ingredient for locking in moisture and hydrating skin. Hence why it's often found in moisturizers and body oils.
Strengthen hair and nails: With its moisturizing properties, baobab oil can be used as a means to provide strength to hair and nails, making growth easier with less breakage.
Boost collagen production: Baobab oil contains more vitamin C than the majority of other fruits. A powerful antioxidant, vitamin C may stimulate the skin's production of collagen to soften fine lines and improve elasticity.
Rich in antioxidants: Packed with powerful antioxidants, baobab oil is great for protecting skin against environmental aggressors and free radicals.
Prevent stretch marks: Due to its essential fatty acids content (omegas 6 and 9), baobab oil nourishes and heals skin, which can prevent the appearance of stretch marks.
Gentle cleansing properties: If gently massaged into your skin, this oil can be one of the best cleansers if you require a skincare routine for sensitive skin.
The side effects of baobab oil
There are no known side effects of baobab oil, because it is very gentle. But any plant-derived substance could potentially be an allergen or irritant for those with sensitive skin or allergies.
As with any new beauty product, experts recommend testing a small patch of skin with the substance and waiting 24 hours before broader application. A good place to test the product is on the inner arm.
When to use baobab oil (and when not to)
Baobab oil has earned a reputation as being gentle, so even those with sensitive skin often find it to be a great choice for a moisturizer. Anyone who needs to heal dry skin, rough calluses, dry hair, or brittle nails, may benefit from adding baobab oil into their routine.
As the primary use of baobab oil in cosmetics is for moisturizing, those who have greasy hair, or follow a skincare routine for oily skin, may not find any added benefit from the ingredient.
How to use and apply baobab oil—2 rules
You can use this product at any time, but the most benefit will be gleamed with the daytime application, rather than part of your skincare night routine. This is because baobab oil is a skin brightener and benefits from exposure to daylight.
Look for a high concentration
It is important to look at the concentration of the baobab oil in the product as most manufacturers will use it as an additive in a lotion, serum, or even the best shampoo and conditioner. Look for products that list the percentage of baobab oil present to ensure that you are getting a substantial amount of the substance rather than just traces.
Always follow instructions
Applying baobab oil is as simple as following the instructions for whichever product you're using. For the most direct application, using a serum with high concentrations of baobab oil is probably your best bet. A few drops can go a long way and application can be done with the fingers or a soft cloth. Wipe the product over the area you are treating, focusing especially on dry spots.
The best products with baobab oil
Best baobab products for skin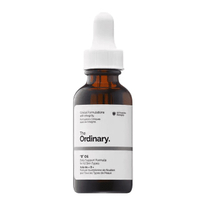 (opens in new tab)
The Ordinary "B" Oil | RRP: $9/£8.70
Blended with squalene and oils of marula, argan, baobab, and rosehip (to name just a few), this hydrating hero boosts radiance, strengthens skin and balances pro-irritant mediators—all for under $10. Apply a few drops daily for silky smooth, glow-y skin.
---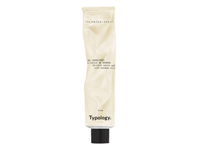 (opens in new tab)
Typology Stretch Marks Gel-To-Oil With Baobab Oil | RRP: $35.70/£23.80
100% naturally derived, this genius gel combines baobab oil with maracuja concentrate and shea olein to visibly reduce the appearance of stretch marks while enhancing skin's elasticity. Suitable for pregnant and breastfeeding women, apply once to twice daily on clean, dry skin.
---
---
Best baobab products for hair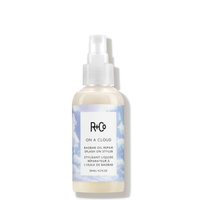 (opens in new tab)
R+Co ON A CLOUD Baobab Oil Repair Splash-On Styler | RRP: $32/£30
A must-try for anyone with damaged, thirsty strands, this leave-on styling masque rebuilds broken bonds with grape seed extracts, green tea, and vitamin B. Hair feels softer and looks shinier after a single spritz. To use, mist all over damp hair before brushing and styling.
---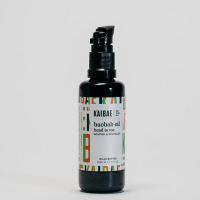 (opens in new tab)
Kaibae Baobab Oil Head To Toe | RRP: $28/£52.80
Kaibae Baobab seed oil is cold pressed in northern Ghana by their harvesting partners (in accordance with USDA Organic guidelines) to bring you a premium quality oil that's rich in antioxidants, vitamin A, E, and fatty acids to restore radiance and lister to skin and hair.
A lifelong creative writer and beautyphile, Eunice Lucero-Lee graduated from De La Salle University in 2002 and was hired a year later to front all beauty coverage for Pink Magazine. A beauty, astrology, and pop culture obsessive and insider for over 18 years, Eunice is an internationally published editor (and now certified astrologer) whose work has been featured in publications such as Cosmopolitan, Esquire, and The Numinous, among many others.