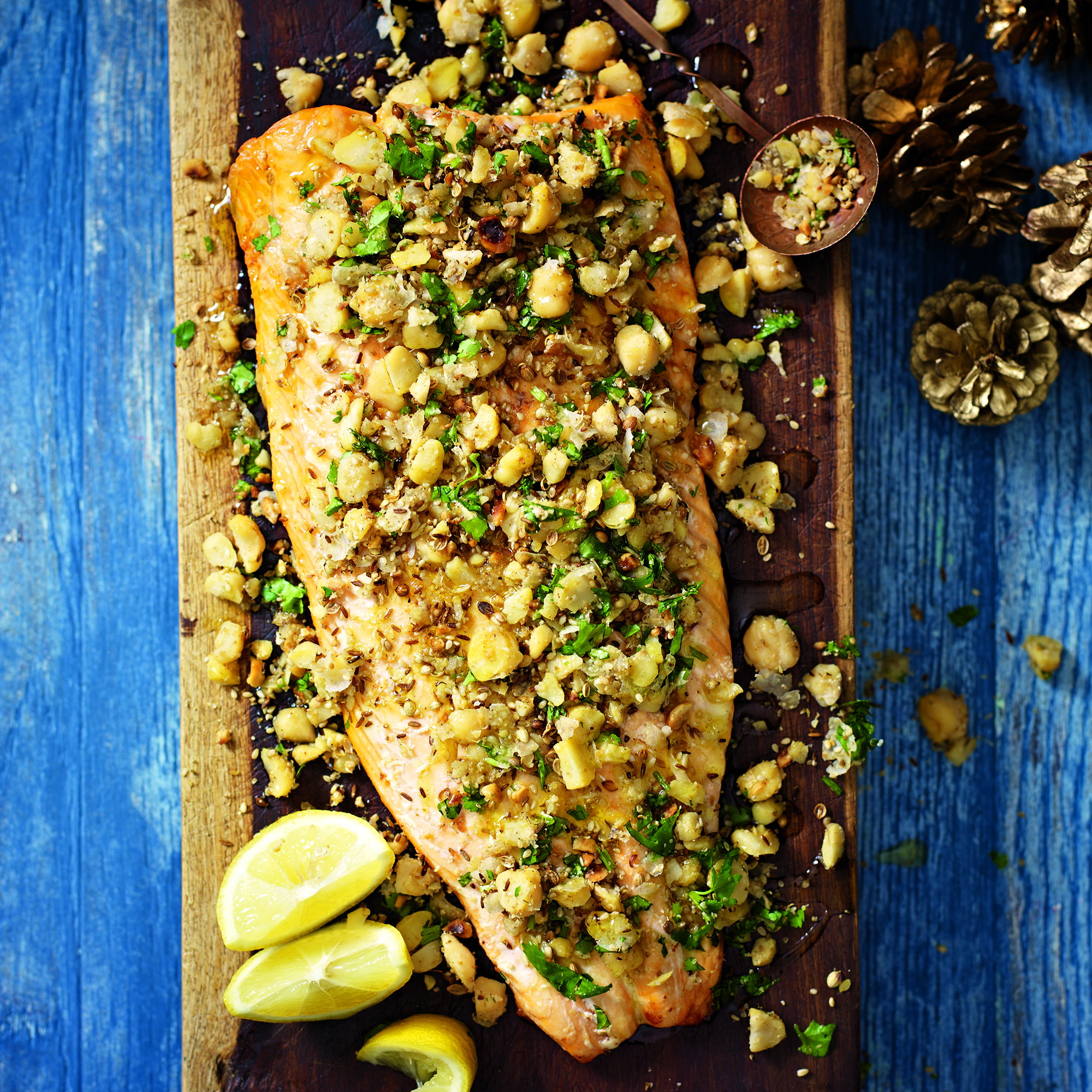 Versatile and easy for a midweek meal or weekend dish, our simple salmon recipes give instant inspiration when you're in a hurry - plus, they're packed with healthy nutrients for better long-term health.
Salmon works perfectly as a weekday dinner because it's so quick to cook, whether you stick it in the oven or pan-fry it, we have plenty of delicious healthy recipes, like simple grilled salmon, which is nutritious and filling. If you're feeling a little fancy and have bought a good, fresh cut of salmon, then we've even got some salmon ceviche recipes that are perfect as a light lunch or dinner, particularly if you're looking to impress someone.
It's recommended that we try and eat at least two portions of fish a week to get your necessary Omega 3, so once at lunch and once at dinner means that you're getting the right amount of fish in your diet.
This gorgeous
roast salmon with chickpea dukkah recipe
is a great way to feed a crowd, topped with a mix of chickpeas, mixed nuts and seeds for delicious texture.
Click through for more salmon recipes...