10 of the best-smelling body lotions, for gorgeously scented, softened skin
Picking the best-smelling body lotion will make moisturizing your skin feel like a pampering treat. Our beauty editor rounds up her favorites...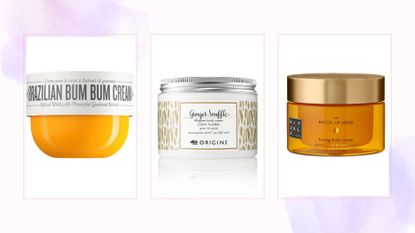 (Image credit: Future)
woman&home newsletter
Sign up to our free daily email for the latest royal and entertainment news, interesting opinion, expert advice on styling and beauty trends, and no-nonsense guides to the health and wellness questions you want answered.
Thank you for signing up to Woman & Home. You will receive a verification email shortly.
There was a problem. Please refresh the page and try again.
Picking the best-smelling body lotion is a great way of getting more from your moisturizing routine.
The best body moisturizers should overhaul dry skin and leave you with silky-smooth limbs. While there's a case to be made for those no-frills formulas in nondescript tubs, if you ask us, the bonus benefit comes in when there's a little something extra in the mix. Namely, a swish scent, which can make moisturizing your body feel more like a treat than a chore.
According to the owner of Emma Hardie skincare Jane Foultson, the power of scent isn't one to be underestimated, especially when it comes to body treatments. "A pleasant aroma can transport the senses and using a body cream or butter with a fragrance you like can be a real mood enhancer," she says. "Essential oils are particularly evocative as each one has its own unique fragrance and purpose."
Picking the best-smelling body lotion, then, can really lift your mood and transport you to far-flung climates, even when you're simply hoisting your leg onto the corner of the tub. Here, the beauty team round up their favorites.
The best-smelling body lotions, picked by our beauty team
Why you can trust Woman & Home Our expert reviewers spend hours testing and comparing products and services so you can choose the best for you. Find out more about how we test.
1. Rituals The Ritual of Mehr Body Cream
The overall best smelling body lotion
Specifications
RRP: $24.60 / £20.50
Scent: Citrus, florals, cedarwood, sweet orange
Also available as: Body scrub, shower foam, body mist, body oil, bath oil, deodorant
Reasons to buy
+
Also available as an eco-friendly refill
+
You can layer up the scent with a whole host of matching buys
+
Smells more expensive than it is
+
More affordable than many other scented lotions
When I told the beauty team that I was working on this list to find the best-smelling body lotion, this was mentioned by three of them straight off the bat. When I tried it, I immediately understood why. It's energizing, bright, and sunny, and had a lovely texture that sank in quickly. Beauty Writer Annie Milroy was a particularly vocal advocate, calling explaining that it smelled like, "pure happiness, like your favorite summer vacation."
I wholeheartedly agree - quite simply, it's gorgeous. The price point feels very fair too, especially for such a luxe-feeling (and prettily packaged) buy. I was also pretty wowed by the sheer range of other products available with the scent, even down to deodorant. This means you can really layer up that heavenly scent, and smell amazing all day long, without having to get spritz-happy with a long-lasting perfume.
2. Sol De Janeiro Brazillian Bum Bum Cream
Best sweet smelling body lotion
Specifications
RRP: $48 / £35
Scent: Pistachio, salted caramel, vanila
Also available as: Shower gel, body mist, body oil, perfume, scrub, deodorant
Reasons to buy
+
Cult classic
+
Available in a mini size for travel, and an eco-friendly refill
+
Very nourishing formula
Reasons to avoid
-
Might be too sweet for some
You knew this was coming, didn't you? No list of the best smelling body lotions would be complete without a buy from TikTok favorite Sol De Janeiro. In fact, all of their body creams were candidates but I had to go for the original purely for the cult factor - it's the lotion that launched a thousand dupes.
The combination of pistachio, vanilla, and salted caramel is very sweet - like the most dazzling dessert in a Paris patisserie. I know that could sound sickly, but it's nicely balanced - quite sunny and warm. Every time I catch a whiff, I let out an involuntary 'ahh'.
A slight gripe is that it can look very white when you apply too much to the skin, so it does take some time to sink in, but for this heavenly scent, it's something I'm willing to put up with.
3. Origins Ginger Souffle Whipped Body Cream
Best invigorating smelling body lotion
Specifications
RRP: $49 / £34
Scent: Ginger, lemon, lime, bergamot
Also available as : Hand cream, body wash, body scrub
Reasons to buy
+
Gorgeously light texture
+
Invigorating scent
+
Refreshing in summer, warming in winter
Reasons to avoid
-
Some may prefer a richer texture
When I initially picked this up, the word 'ginger' made me think that this would smell like gingerbread, which felt a bit icky. Thankfully I was totally wrong - the inclusion of the ingredient in this cream is tangy and zingy - like a ginger shot for your skin.
That little revitalizing kick means it has a dual purpose - in the summer, it'll refresh sun-soaked limbs, but in the winter it'll invigorate your skin - even on those mornings when you can't bare to peel off your knitwear.
The texture of this cream is also worth mentioning - it's incredibly light but luscious, like freshly whipped cream. This was the newest discovery to me while I was trying to find the best smelling body lotion - and a sneaky favorite.
4. Jo Malone English Pear & Freesia Body Creme
Best luxury scented body lotion
Specifications
RRP: $90 / £60
Scent: King william pear, freesia, patchouli
Also available as : Cologne, candle, room diffuser, body mist, body scrub, solid scent, hand wash, hand cream, bath oil
Reasons to buy
+
Luxe, heavy glass jar
+
Would make a gorgeous gift
+
Huge range of products to match it with
+
Nourishing ingredients
Did you know that the best Jo Malone fragrances are also available as body products? English Pear and Freesia is my favorite - it's fruity but still grown up, balanced by floral notes of freesia and patchouli. The blend of skin soothers included is also impressive - a blend of cocoa butter and sweet almond oil, which gives it a really rich, creamy texture. This doesn't mean it's heavy - it works into skin beautifully, impressively smoothing scaly legs in minutes.
It's also worth noting how luxurious the packaging is - it's a seriously weighty jar. That adds to the extravagant feel - especially if you add the signature Jo Malone gift wrap. Sure, you don't have to spend this much money to get the best smelling body lotion - but if you're looking for a gorgeous beauty gift idea, or you want to treat yourself, look no further.
5. Emma Hardie Morninga Luxury Body Butter
Best spa-like scented body lotion
Specifications
RRP: $48 / £38
Scent: Morninga seed, citrus
Also available as : Hand cream, bath oil, candle, body scrub
Reasons to buy
+
Rich texture is great for very dry skin
+
Herbal, relaxing scent
+
Glass jar gives a luxe feel
Reasons to avoid
-
Sometimes takes a while to sink in
Fans of the brand's much-loved and best cleansing balm will love this butter, which smells exactly like it. If you haven't smelt the cleanser, the best way to describe the scent would be that it's essentially a spa in a jar. It's herbal and relaxing, with zingy citrus notes to revitalize your mind.
This is the richest buy on this list - definitely more of a body butter than a lotion, but that means it's incredibly nourishing, and the best body cream for dry skin on this list. That's also because it's infused with a blend of natural oils, including hemp seed, blackcurrant seed, and morninga, so will overhaul even the driest areas of your body. It fared especially well with my rhino-like elbows and knees, leaving them feeling soft and smooth. The price is also very fair considering how expensive it feels and smells - it's a real winner, and a crowd-pleaser.
6. Molton Brown Delicious Rhubarb & Rose Body Lotion
Best smelling body lotion for hands
Specifications
RRP: $44 / £30
Scent: Rhubarb, grapefruit, vanilla, rose
Also available as: Hand sanitizer, hand wash, diffuser, hand lotion, eau de toilette, eau de parfum
Reasons to buy
+
Hygienic pump bottle
+
Zingy and fresh
+
Light texture means it's versatile
Reasons to avoid
-
Fruity scents aren't for everyone
While Molton Brown has this scent available as a dedicated hand cream, I'd argue that the texture of this body cream is quite similar - light and sheer, and non-greasy. There are plusses to this - it means it's quite versatile, and would sit nicely alongside your matching handwash if you're that way inclined. You could also argue it may not be the cream to overhaul dramatically dry skin. I'd treat this more as a top-up body lotion, rather than the thing that will bring back neglected skin from the brink.
Anyway, texture aside - let's get onto smell, that's what we're here for. It's very heavy on the rhubarb, which I absolutely love - it's tart and zingy, and incredibly uplifting. The brand's eau de toilette is one of my favorite scents for summer, so I loved that I could enjoy the best fruity perfume in another form.
Once I applied it, the scent lingered all day - I loved how bright and fresh it felt on my skin, and was especially refreshing on a sweltering summer day.
7. Clarins Tonic-Hydrating Oil Balm
Best herbal smelling body lotion
Specifications
RRP: $39.50 / £35
Scent: Mint, rosemary, geranium, shea butter
Also available as : Body oil, bath & shower concentate, body scrub, lip oil
Reasons to buy
+
Handy squeeze bottle
+
Revitalizing herbal scent
+
Includes oils to hydrate deeply
Reasons to avoid
-
Some may want a richer option
If you like more earthy, herbal scents when it comes to your body lotions, you'll love this. I think it'd make a gorgeous candle - the blend of rosemary and mint would be the perfect summer scent to add a feel of freshness to homes. Anyway, you can get that fresh feeling on yourself all day long, thanks to this body lotion.
The texture is silky and lightweight, a perfect middle ground between an oil and a lotion. I also loved the squeezy bottle, which was notable after using a couple of jarred options back to back. It made application much easier, and more hygienic than scooping out of a big messy tub.
Of course, all scents are unisex really, but this would be one I think any man in your house would happily share. Maybe too happily - so consider stashing it in a drawer.
8. Elemis Frangipani Monoi Body Cream
Best smelling body lotion for winter
Specifications
RRP: $42 / £29
Scent: Frangipani flowers, monoi, macadamia
Also available as: Body oil, body scrub, shower cream
Reasons to buy
+
Rich, warming scent
+
Easy squeeze bottle
+
Silky cream texture
+
For floral fans
Reasons to avoid
-
Some may find it too strong
Elemis make some of the best skincare products, so it makes sense that their gorgeous body products work just as hard to overhaul tired limbs. Their lotions include a blend of rich oils, including macadamia, sesame, and monoi, to deeply nourish even the thirstiest of skin types.
The team battled it out between this and the more oceanic Sea Lavender and Samphire scent, but the Frangipani scent is a real favorite of mine, so I got the final say (smug). The reason I love it so much is that it feels really warm and inviting - the florals take center stage, but the sweeter notes of macadamia give it a really enveloping feeling. It's the best-smelling body lotion to use in the winter, to really thaw frosty limbs. I love to layer it with the matching shower cream, to amp up the scent.
9. Lush Sleepy Body Lotion
Best smelling body lotion to use before bed
Specifications
RRP: $28 / £20
Scent: Lavender, tonka, cocoa
Also available as : Scented candle
Reasons to buy
+
Light and silky
+
Eco-friendly packaging
+
Affordable
+
Helps relax your body and mind
Reasons to avoid
-
Packaging isn't very luxe
If you prefer to do your body care routine at night, this is the best-smelling body lotion for the job - in fact, it's gone viral a couple of times for its ability to help people get to sleep quicker and sleep deeper. While I won't say it'll cure full-blown insomnia, it's a good way of calming a busy mind before bedtime.
A lot of the best sleep aid beauty products like pillow sprays can lean too heavily on the lavender and can be a bit pungent. This isn't the case with this yogurt-like lotion - the lavender is mellowed by cocoa butter and tonka beans, and it feels nicely relaxing, without being aggressive about it.
I really enjoyed using this as a bit of a ritual before bed - I felt instantly relaxed, and I loved how gentle but distinct the scent was.
10. Dior Solar Le Baume Apres-Soileil
Best smelling body lotion with a hint of shimmer
Specifications
RRP: $52 / £37
Scent: Tahitian monoi, shea butter
Also available as: SPF30, SPF50
Reasons to buy
+
Helps repair skin after the sun
+
Has a subtle shimmer
+
Designer brand
Reasons to avoid
-
Expensive for a small amount
This was a surprising latecomer while I was in the process of picking the best smelling body lotion. While this wasn't originally on my list, when I gave it a sniff I was totally transported to a sunlounger by a glittering pool. It smells like a vacation in a bottle, basically - sunny, warm, and inviting.
The reason why it was a bit of a surprise is that it's one of the best aftersun lotions - so it's not strictly just a body cream. It's formulated to help skin recover after spending time in the sunshine and is a good way to make a tan last longer. The other bonus is that it has a slight shimmer - it's very subtle, but it gives skin a lovely gleaming finish. It's the perfect thing to pack in your luggage to apply after a day of catching rays - your skin will be soothed, look gorgeous, and be softly scented. It's admittedly expensive, but it's an incredibly versatile buy, that works incredibly well.
How we picked the best smelling body lotion buys
Each of the buys on this list has been fully tested by me before they made the cut for this list of the best smelling body lotions. Some of them are real tried-and-tested favorites that I've loved for years, and some have been recommended by other members of the beauty team - in that scenario, I still fully tried the product out, to make sure that the recommendation was a valid one (it always was).
To narrow down this list, I tried a lot of options, from cult classics to new launches. I wanted buys at every budget that would suit all scent preferences, so I tried a huge variety of options, to really ensure that this list was definitive, with something for everyone.
While trialing all of these body lotions, I made sure to consider:
The scent: This one's the most obvious - first and foremost I had to love the scent, and whether that lasted on skin throughout the day. With perfume notes being so subjective, I also roped in the beauty team, to get a wider range of opinions.
Its ability to moisturize: again, an obvious one, but as well as smelling great, they also had to work well as standalone body lotions, otherwise you might as well just rely the best perfume for women. I tested each buy for their ability to hydrate and soothe skin, and how long that moisturization lasted.
Any other benefits it offered: Did they contain any other beneficial skincare ingredients, rather than just humectants? These skincare-level ingredients can really be the step up from your bog standard lotion. If they have them, they're flagged in the specifications.
The price point: Scented products are usually ones that can get a little wild in the price tag. I wanted to ensure that each buy here was really worth spending your hard-earned cash on, to give you ultimate value for money.
Sign up to our free daily email for the latest royal and entertainment news, interesting opinion, expert advice on styling and beauty trends, and no-nonsense guides to the health and wellness questions you want answered.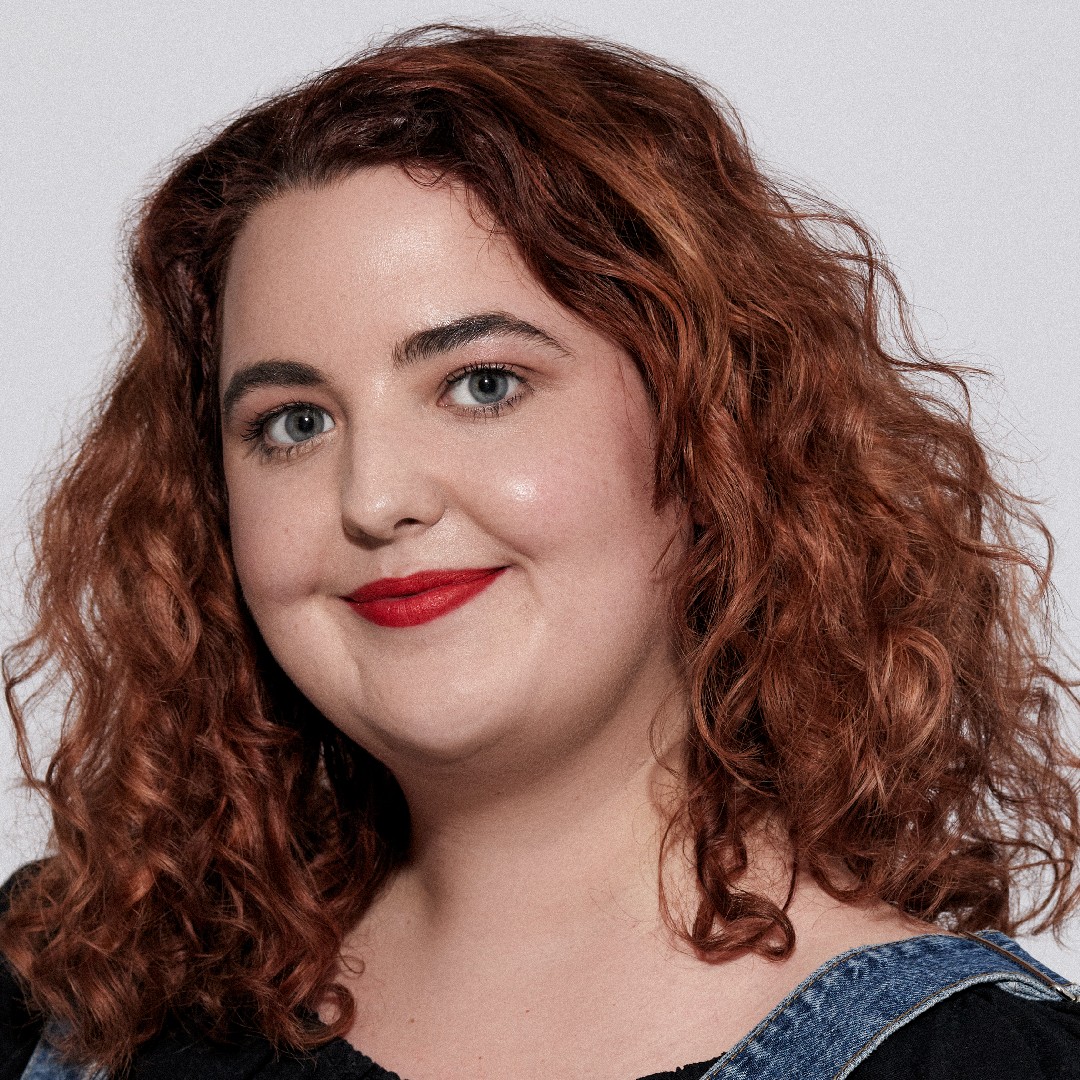 Rhiannon Derbyshire is the Senior Beauty Editor for Woman & Home and other publications.
She started interning for glossy magazines while working alongside her Fashion Journalism degree. There, she was lured to the beauty desk, seduced by matte lipsticks, posh shampoos, and every skincare product imaginable. 10+ years into her career, she can confidently tell you why the best mascaras are always high street, and why SPF is a non-negotiable all year round. Ask her about her curly hair routine, skincare minimalism, and how to find the exact right red lipstick