Curly hairstyles: the expert tips and tricks you need to know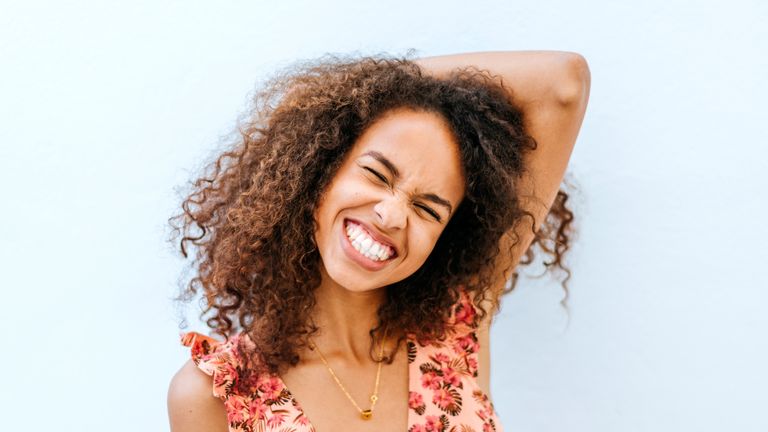 (Image credit: F.J. Jimenez via Getty Images)
Embracing your natural hair and looking for curly hairstyles? You're in luck, as we've spoken to two top hairstylists for their expert tips on styling and caring for curly hair.
Curly hair definitely takes some looking after, but finding the perfect curly hairstyles for you needn't be a chore. If you're embracing your natural curls for the first time, with a little know-how you'll be well on your way to healthy, shiny and bouncy curls in no time.
Keep reading for our experts opinions on the top curly hairstyles for 2021, as well as some expert tips on caring for curls and coils.
Which hairstyles suit curly hair?
"The cut that is right for you will depend on hair type and texture," explains Michelle Sultan, Creative Director and ambassador for Imbue. "When in the salon you have to ask questions and make sure you have a thorough consultation, as this will mean that together you can figure out what cuts would work best for your lifestyle and your hair.
"For example, if your hair tends to be quite fine, go for more blunt cuts or solid cuts or layers that encourage lift through the hair and volume. This sounds like a contradiction, but it all depends on the hair!"
"A very classic 70s look with layers through and a heavy base line and very rounded shape can look amazing on curly hair," adds Zoë Irwin, Creative Director for John Freida Salons. "Heavier French bob hairstyles with a very long layer at the ends can also look really good.
"The most important part of any choosing any style is taking into consideration face shape – if you have a round face, then something lighter and layered is more flattering," she adds. "If you have a longer face, long layers work well to lift and they work well with a fringe.
"The main thing is not to have a style that cuts into the curls too much – razor cuts are terrible for curls. Go and see a curl specialist so this doesn't happen."
How do you define natural curls?
If you have curls, coils or kinks, Michelle recommends following the curly girl method or a similar curl regime, using a sulphate free shampoo like Imbue's and moisturizing conditioners. "Frizz is just a dehydrated curl waiting to happen!" she says.
Curls need more hydration; if hair is dry, it's hard to get bounce and hair can get frizzy and look dull," Zoe adds. "So, the best hair masks are a must!"
You may also find it beneficial to cut down your shampoo sessions. "Look at skipping a wash, simply wetting and adding conditioner, and wash every other time. Then wrap your hair in one of the shaped towels and leave it on to get most of the moisture out rather than rubbing it.
"Use a specialist curl product too – I like ghd Curl Hold Spray (£14.50), Trepadora Babassu Quench Leave-in Curl Primer (£19), Color Wow Coconut Cocktail (£23) or Virtue's 6 in 1 Styler (£17), which is amazing on curls. Simply twist curls individually around your fingers, and use a diffuser or leave to air dry."
Does curly hair get straighter with age?
Although this one isn't an urban myth, it works both ways as your hair texture may change in either direction. "Some people do find that their hair becomes less curly and vice versa," Zoë explains. "Changes in your hair happen as you get older and go through life events, including having children and the menopause, et cetera."
"Hair tends to thin as we age, thus creating less density which can make it less curly," Michelle adds. "As hair starts to thin out we also gain grey hair, which can sometimes affect the texture and loosen the curl. Grey hair can often be quite fine."
What is the biggest hair colour trend for curly hairstyles in 2021?
"There is a move towards colours that have a gentle grow out such as balayage, so you don't get a harsh regrowth and they can highlight your ends," Michelle explains.
"The other key trend is the moneypiece – think a softer version of Amy Winehouse's block of white, but with caramel tones and colours to complement the base hair colour."
"Warmer tones, rich red and coppers, which look amazing on curly hair, and having the ends balayaged and lightened with toners is really big right now," Zoë adds.
Now that you're armed with some top tips, keep reading for some inspiration for curly hairstyles.
Short curly hairstyles
If you're looking for curly hairstyles for short hair, the good news is that it can be cut short. Just make sure you take the time nourish with conditioner or a hair mask and silky serums and creams, using a diffuser if you blow dry.
Long curly hairstyles
The key with curly hairstyles for long hair is keeping it well nourished, as healthy hair is hair that grows longer. Lots of layers can look great with long curly hair and really helps to enhance volume.
Medium length curly hairstyles
Mid length hairstyles are here to stay in 2021. Again, this length can work with lots of layers to really help frame and complement your face shape.
Ready to embrace your curls?