Autobiographies That Will Stick With You For A Long Time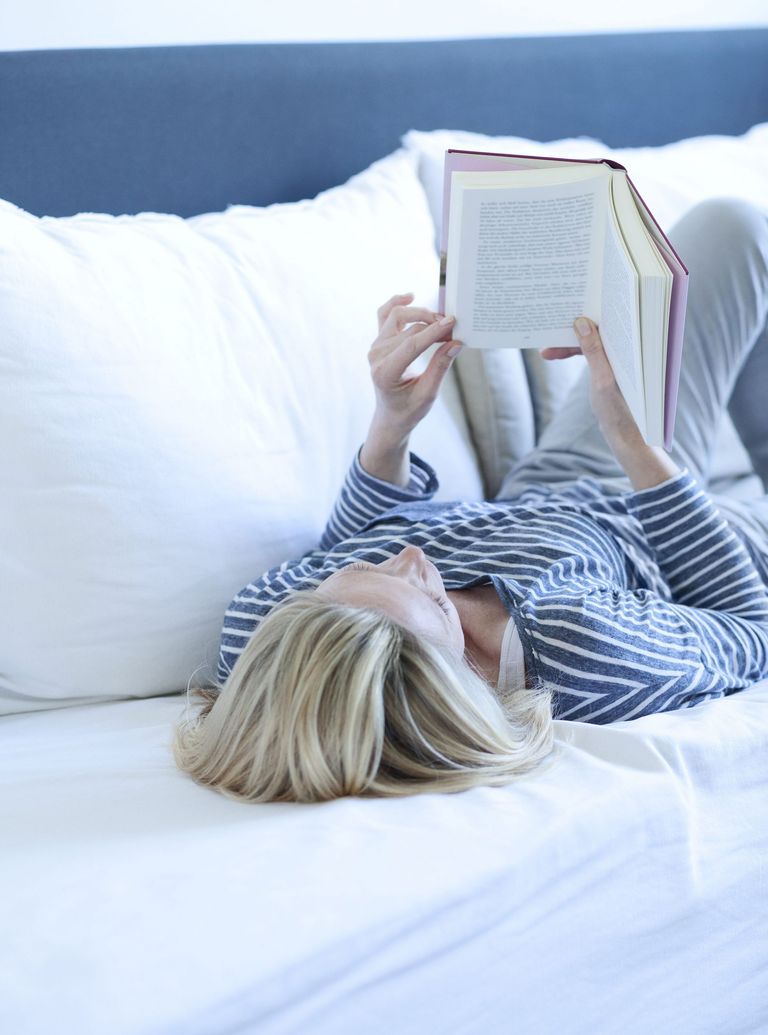 Autobiographies are a great way of getting to know celebrities on a more personal level, as they often reveal stories and details about an individual that had previously been kept private from the media. They also dive deep into the history of an individual recounting specific moments and events that contributed and influenced their success or celebrity status.
From literary writers and comedians to bakers and beauty gurus - everyone has a story to share, and we've picked out 10 standout autobiographies that will stay with you for years to come.
My Story - Jo Malone
Released in October, critics have praised fragrance guru, Jo Malone, for her inspiring and insightful autobiography. The book delves into the family issues she faced whilst establishing her own business and how she overcame these problems and the lessons she has learnt from them. It also explores the more private areas of her life, like her battle with breast cancer and her double mastectomy.
A Diary of A Young Girl - Anne Frank
The title of Anne Frank's autobiography is recognised worldwide and recalls the final years of her life that she spends in hiding during the Second World War. The book records vivid impressions of her thoughts and experiences during this period and is incredibly thoughtful, moving and sometimes amusing. This emotional autobiography offers a compelling insight into events in history, told by someone who experienced them first-hand.
A Moveable Feast - Ernest Hemingway
A memoir from the famous American author about his years as a struggling, young journalist and writer in Paris during the 1920s. It includes personal accounts of events in the writer's life, featuring specific bars, cafes, apartments and addresses that influenced his writing and that still exist today. Other individuals that feature in the book include Sylvia Plath, F. Scot Fitzgerald, Ezra Pound and Gertrude Stein - if you love Modern American literature make sure you give this one a read.
I Know Why The Caged Bird Sings - Maya Angelou
American poet and civil rights activist Maya Angelou published seven autobiographies in her lifetime but this is the most well-known. This autobiography reveals the early years of Maya's life when she was sent by her mother to live with her grandmother, and muses over the abandonment and prejudice she endures. It moves through the early years of her life and follows her personal experiences and how ideas from her favourite authors allow her to escape reality.
Recipe For Life - Mary Berry
TV baking legend and Queen of The Great British Bake Off, Mary Berry, shares her memoirs in this book. This fascinating and touching autobiography delves into Mary's personal history, and events in her life which Bake Off fans may not be familiar with. The book encapsulates her traditional life yet her presence as a modern woman also shines through. Filled with her passion for cookery and her life as a working mother, the book is packed full of tragedies and joys that have made her the woman we know today.
A Child Called It - Dave Pelzer
This book recalls the events of Dave Pelzer's childhood, one of the most severe child abuse cases in history. In this emotional autobiography Dave looks back to when he was beaten and starved by his unstable and alcoholic mother who played psychological games with him. The book delves into Dave's struggle for survival and the dreams which kept him going through the dark days.
Long Walk To Freedom - Nelson Mandela
One of the greatest political leaders of our time, Nelson Mandala's autobiography explores his dedication to the fight against racial oppression in South Africa. The book is an emotional and exhilarating autobiography telling the extraordinary story of his life - an epic struggle of hope, justice and triumph.
Orange Is The New Black: My Year In A Women's Prison - Piper Kerman
Kerman published her best-selling memoir in 2010, which was soon picked up by Netflix and made into a TV adaptation - renaming the lead as Piper Chapman. The autobiography tells the story of an ordinary woman who made some wrong decisions in her life and who now has to pay the price for the consequences of her actions. During her time in prison, Piper meets women from all walks of life and learns what life is really like inside a female prison.
The Fry Chronicles - Stephen Fry
The hilarious and compelling book tells the way in which Stephen Fry found his way in the world. The book features his iconic wit and brilliance that makes him so popular with the British public. So if you're a Stephen Fry fan - this is a must read.
So Anyway... - John Cleese
Cleese looks back over his life from when he first joined the Footlights club at Cambridge in 1960. The book explores the comedian's life, influences of his childhood and time as a teacher as well as his successes as a scriptwriter, comedian and film star.