The HUGE discount on this sex toy for Black Friday is the push I need to finally give pegging a go
This Black Friday sex toy bargain is certainly tempting, that's for sure. But will it mean pegging is on the cards?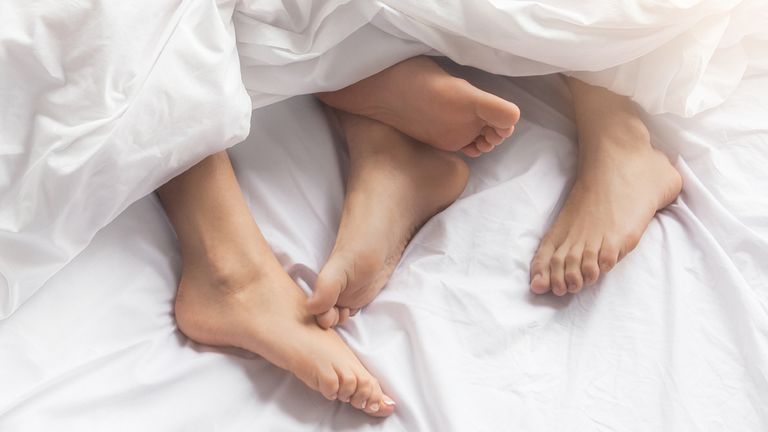 (Image credit: Getty Images / Sergii Gnatiuk)
Feeling brave? Then why not join me by investing in this Black Friday sex toy bargain. As, after seeing that the Tracey Cox Supersex Strap-On Pegging Kit is now 40% off thanks to Lovehoney's Black Friday deals, I think it might be time to give pegging a go. And, if you need something to spice up your sex life this Christmas, then it's one of the best Black Friday deals I've seen.
I know, I know – this may sound super shocking. But, let's be honest – most sex trends do at first. But life is too short to be scared about trying something new. Especially when it's in the privacy of your own bedroom. I mean, there was a time when rabbit vibrators were only really spoken about on Sex And The City, but fast-forward a decade and now it's hard to find a woman who doesn't own one. Or two!
And pegging is no different. Today's taboo will be tomorrow's norm. If you've not heard of it yet it's when a woman uses a strap-on (or potentially a handheld dildo) to penetrate a man. It's rapidly growing in popularity, with around 60,500 online searches each month. And, with all this talk of the "new normal" thanks to Covid, why not make your "new normal" involve something pleasurable, such as pegging?
At just £26.99 (down from £44.99), it's about the same price as a takeaway with your partner. If you both love it, then it's well worth the investment. If you don't, then you haven't spent a fortune finding out.
So, what are you waiting for? This offer ends midnight on Monday 30 November unless stocks sell out first. Here's the full deal below...
Tracey Cox Supersex Strap-On Pegging Kit (4 Piece): £44.99 £26.99 (save 40%) | Lovehoney
Save £18 Lovehoney has some great Black Friday deals on at the moment and this one is no exception. Perfect for first timers, this pegging kit contains everything you need to give it a go, including a vibrating bullet, two dildos (one large, one small), and a machine washable harness. Our research has found that just the image of a woman wearing a kit like this is an ultimate turn-on worth trying.View Deal
How you get on with pegging is probably similar to Marmite on toast – you'll either love it or hate it. But surely stepping out of your comfort zone will be a good feeling in itself? And may bring a smile to your partner's face this Christmas. If the harness feels too intimidating for you (and no worries if it does), then you can also try a variation using harness briefs instead. And, what's more, these are on offer with Lovehoney, too.
More Black Friday sex toy bargain pegging buys
Lovehoney Unisex Strap-On Harness Briefs: £29.99 £17.99 (save 40%) | Lovehoney
Save £12 These briefs are the perfect solution if you dislike the look and feel of a harness. Super soft, you can wear them all day. Plus, the come in a range of sizes - S/M, M/L, L/XL and XXL, so will fit most women. They have a stretchy O-shaped hole at the front which will fit 1.5 inch diameter dildos, and it even comes with a storage bag so you don't have to keep them with your usual underwear.View Deal
Lovehoney Double Delight Adjustable Vibrating Strapless Strap-On Dildo: £39.99 £23.99 (save 40%) | Lovehoney
Save £16 Hate the idea of wearing a harness completely? You can still enjoy pegging while wearing an internal device instead. This one looks like a pink bottle opener, but the smaller 4.5-inch shaft is designed to be worn inside a woman while the 6-inch shaft penetrates the man during pegging. The best bit? It vibrates – so does a lot of the hard work for you!View Deal
Plus, the great thing about shopping online for deals is that any adult-only buys you find will be delivered directly to your door. No one has to know what's inside the box – not even the postman.
Good luck, and enjoy!