50th birthday gift ideas—special, memorable present ideas to mark a significant milestone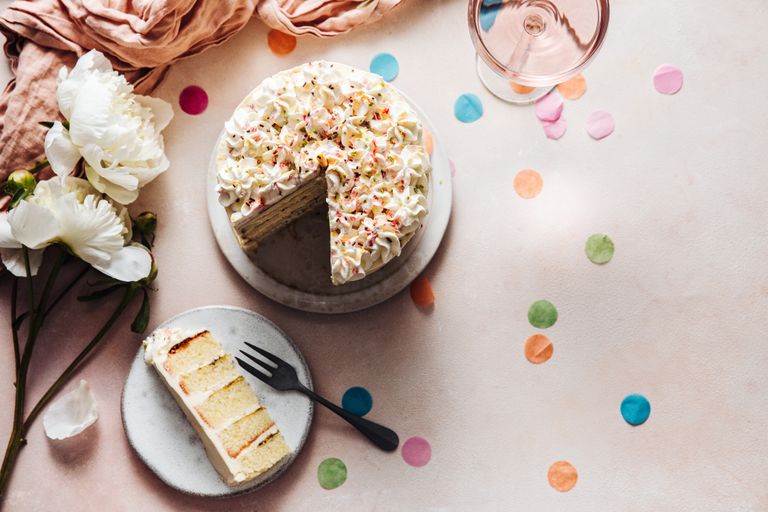 Turning 50 is an important milestone, and these 50th birthday gift ideas have been hand selected to help celebrate this special and significant occasion.
Whether you're looking for unique 50th birthday gifts that break the mould, or gift ideas for a couple, a wife, husband, friend or family member that they will treasure, we've found 50th birthday gift ideas for every budget.
What do you get someone for their 50th birthday?
Traditionally, you bought something gold as a 50th birthday present. But with so many fantastic and unique 50th birthday gift ideas out there today, this no longer needs to be the case.
Tracy Kemp, director of unique and unusual gift company Vintage Playing Cards suggests personalising a gift for a bespoke touch.
"Buying something for the home is a great gift as the recipient will see it everyday. Or, something bespoke is a brilliant idea too - as they know that the gift has been created especially for them."
We also love the idea of giving the gift of a new experience - or the chance to make new memories—as a birthday present. We've included a few of those 50th birthday gift ideas below, along with more traditional presents, too. (And yes, there's one or two gold pieces in the list, for good measure!)
How do you pick a meaningful gift for a 50th birthday?
Emma Bridgewater, founder of the famous British pottery company of the same name, shared her advice of gift giving with woman&home after over three decades of designing and creating gorgeous personalised gifts.
"I love the idea of a gift that can last for generations," Emma told us. "So you are giving a gift which will continue to give pleasure for years to come. A personalised mug or bowl makes a really thoughtful and unique gift.
"Beyond adding to my vintage pottery collection, I think my all time favourite gift was the bundle of sticks which turned into a cherry orchard, an inspired present one year which produced beautiful clouds of blossoms in spring and baskets full of fruit in summer for years later – it has inspired me to give trees or shrubs as presents."It's certainly a unique present, and one that the recipient can enjoy for years to come! An inspiring idea...
50th birthday gift ideas:
Olverum bath oil by Olverum, £36.50
Described as a 'kind of miracle' by Gwenyth Paltrow's Goop and loved by all who have tried it, this multi-award winning bath oil contains 10 pure essential oils and is proven to naturally relieve stress and help people achieve a better nights' sleep. We've been told personally that the brand counts the royal family as fans—so if it's good enough for royalty.
Cashmere And Merino Blue Throw, £145
A beautifully soft blue herringbone throw made from the finest merino lamb's wool and cashmere. Finished with subtle cream tassels, this lovely gift is perfect to snuggle under on the sofa or bed and will look gorgeous in any home.
Watercolour House Portrait, £55
A unique personalised gift sure to delight any recipient, these bespoke watercolour sketch of people's homes are hand-drawn by artists working in Devon. Simply submit a photo of the property you would like painted and choose if you would like the picture framed and the artists will do the rest, leaving you with a one-of-a-kind present that will be loved long after the last slice of birthday cake has been eaten.
Mother of Pearl or Semi Precious Cufflinks, £70
British purveyors of luxury lifestyle goods, Aspinal have hand crafted these sterling silver cufflinks in England, choosing Blue Lapis and Mother of Pearl as the stones for this distinguished set. Sure to add polish to any outfit, cufflinks are a classic way to mark a milestone birthday and you can't go wrong with an established brand such as Aspinal.
Fortnum & Mason Honey Candle, £45
Did you know that Fortnum and Mason have beehives on the roof of their famous London department store? Fortnum's origins were in making and selling candles and honey has always been a key Fortnum's ingredient since 1707. This beautifully presented, classic candle has been made using the honey made by F&M's own bees and the results is a bright, sweet, and warming scent.
Personalized plate by Emma Bridgewater, from £18.19
Give a bespoke plate, handmade by Emma Bridgewater, to someone special frothier birthday. You choose the text that goes on the front of the plate as well as a note, date or name to go on the base too for a true personalised present.
Marks & Spencer 2-pack High Impact Underwired Sports Bras, £30
Sponsored
If your loved one is on the hunt for the best sports bra, look no further: Mark & Spencer's High Impact 2-pack set is the crowning jewel of the retailer's Good Move collection and with sound reason. This duo reconciles support with comfort, featuring breathable, sweat-wicking fabric that'll help you stay cool mid-workout. From an aesthetics perspective, they offer a natural silhouette, with a non-padded design, mesh panel detailing, thick straps, and underwiring for securing cleavage in place. The set includes one plain and one animal print style, and the size variety is vast: spanning from 32A to 42H.
Astley Clarke Interstellar Diamond Ring, £750
A beautifully delicate 14 carat gold ring with a stunning display of pavé set diamonds around the band, this timeless piece can either be worn alone or as a stacking ring on a finger with other pieces.
Perfect for everyday wear as well as occasions; mark the 50th of someone really special with this symbolic eternity ring.
150 Restaurants You Need To Visit Before You Die, Amelie Vincent, £27.50
Never find yourself in a new city with no where to go to eat ever again. This illustrated and visual bucket list of some of the world's best restaurants has been curated by popular food blogger Amélie Vincent and is full of an array of inspiring gourmet experiences. It might take years to visit them all – but it will be well worth it!
Fringed two-tone wool cape, £255
Like wrapping a soft and stylish blanket around you, these chic camel and navy wool cape has been made by legendary Scottish atelier Johnston's of Elgin. A special yet undeniably practical gift, this designer cape has been created to last, so will be a special addition to the recipients wardrobe for decades after you gift it.
The Fortmason Hamper, £100
Fortnum & Mason are the home of expertly put together, luxury hampers. This carefully selected assortment of treats has been chosen to represent all of the most important elements of a Fortnum's feast – from scrumptious biscuits to delightful tipples and savoury pleasures. Once each delicious morsel has been devoured, the timeless wicker hamper makes a lovely keepsake.
A natural and simply designed stoneware jug that comes in two eye-catching colours, this speckled, earthy pottery piece is a versatile gift that can be used as a vase, serving jug for drinks or a stand alone decorative piece on a mantel, shelf or bookcase.
A bag that needs very little introduction, if there were ever a perfect time to gift an iconic Mulberry Bayswater leather bag it is for a milestone birthday. Featuring the brand's signature Postman's lock, the bag is made from natural vegetable-tanned leather and has a soft suede lining.
Priority pass for flying, from £75
For the frequent flyer or experienced traveller to whom jet setting is a passion or regular part of their lifestyle, why not give the gift of a more comfortable journey with an airport lounge priority pass? Priority Pass gives the holder access to over 1300 airport lounges worldwide, meaning an escape from the hubbub and hustle and bustle of the main airport terminal – and a glass of bubbly - is never far away. Choose from three different membership plans with various benefits.
Crane Greenhouse, prices from £6,000
A timber framed greenhouse is a gorgeous addition to any garden and for a keen gardener with aspirations to grow more at home, these generously proportioned structures provide the perfect place to start a kitchen garden, nurture saplings or try growing more exotic plants. Each greenhouse comes in a traditional elegant style, but you can choose the style, paint colour, bench and ventilation options.
Definitely a milestone birthday present with a difference, if you had spent half a century on this planet, wouldn't you want to know more about those in your family who came before you? AncestryDNA is a cutting edge DNA testing service that utilises some of the latest autosomal testing technology to revolutionise the way people discover their family history. After a simple DNA test is sent out in the post, the recipient can find out the details of their origins from more than 1000 regions around the world.Te company can also we'll search a global network of AncestryDNA members to identify other people who share your DNA – potentially connecting you with long lost family members.
Apple orchard saplings, from £32
Do as Emma Bridgewater suggested and gift the beginnings of a garden orchard to that person in your life who has the time (and outdoor space!) to nurture and grow their very own fruit trees. Blackmoor provide a range of different saplings, and many of their products have been recognised and awarded by The Royal Horticultural Society.
Wine society subscription, from £85
Give the gift of great wine again and again by signing your friend or family member up for a subscription with the Wine Society for their 50th birthday. Pay for either the Express Plan, which includes a single mixed case, of red and white, from any level, delivered every two months or quarterly or the bespoke plan, which allows for multiple cases, varied wine selections and different delivery frequencies.
Mr & Mrs Smith gift card, from £50
A night away in a boutique bolthole, a spa retreat for two in one of the UK's luxury hotels or a contribution towards the trip of a lifetime, there are so many exciting options for the recipient of this gift card. Mr & Mrs Smith is a hand-picked, curated collection of the world's best boutique and luxury hotels with a vast selection of stays available to browse online before booking.