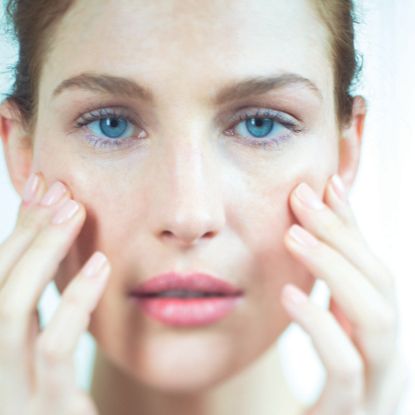 Follow our guide to find your perfect BB Cream
You're probably more than familiar with BB creams by now, but five years ago most of us had never even heard of them, so how did they suddenly become a beauty must-have? And, more importantly, how can you find out which is the best BB cream for your skin?
BB (Blemish Balm or Beauty Balm) creams were first developed in Asia to give skin-obsessive customers natural-looking coverage and a host of other skincare benefits. Based on a formula originally created by dermatologists to help patients who had undergone laser skin surgery, BB creams are similar to tinted moisturisers in terms of coverage, but they promise so much more than that.
Multi-functional BB creams aim to moisturise and regenerate skin with hyaluronic acid and antioxidants - as well as concealing imperfections and helping to fight the signs of ageing. Many also claim to prime skin for make-up, cover pores, plump and protect from UVA and UVB rays. If you need plenty of coverage, BB creams may not be for you as they normally give just a sheer hint of coverage that's perfect for evening out skin tone but not covering blemishes, rosacea or dark circles. If you are pretty confident with your skin however BBs offer a fabulous lightweight option - especially in summer - and there is no need to apply foundation on top, cutting your morning routine in half.
Nearly every brand has a now, with each one promising a host of benefits from anti-ageing benefits to colour correction and oil-control.
So which BB cream is right for you? With a few clicks of your mouse, our sister site Powder can work out which BB texture isthe best match for you....
Aldi Lacura BB Cream, £3.49
Best for: A clever beauty bargain
They say "The light formula evens and enhances your skin tone with vitamin C, a moisturising complex that provides 24 hour moisture and reduces signs of tiredness and the appearance of fine lines"
We say We defy anyone to find a better BB and still have change from a fiver. This was a hit with beauty insiders when it first launched last year and it's easy to see why. The formula feels silky, giving a veil of colour and making skin look dewy and fresh. There's SPF15, which is handy, although we would like to see more shades to cover all skin tones (at the moment there's only light and medium)
Dior Diorsnow BB Creme White Reveal UV Protection, £40
Best for: Colour correction, UV protection and coverage Dior say: "With Icelandic Glacial Water. The highest UV filter ensures 100% felt all-day protection efficacy. Incredibly lightweight, this BB texture enriched with a blend of new-generation colour-correcting pigments instantly beautifies the skin, visibly reducing spots." We say: A little thicker than the others, but stays put all day. A best-buy if you're worried about giving up foundation. Buy Dior Diorsnow BB Creme White Reveal UV Protection (opens in new tab)
Garnier Miracle Skin Perfector All-in-one, £9.99
Best for: Moisturising Garnier say: "Garnier BB cream for immediately perfected skin with even tone and boosted glow. Blurs imperfections and smoothes fine lines. SPF15 protection and 24hr hydration." We say: Good for dry or combination skins. Gives skin a dewy glowing finish but needs reapplying throughout the day. Buy Garnier Miracle Skin Perfector All-in-one (opens in new tab)
MAC Prep + Prime Beauty Balm SPF 35, £21
Best for: Wearing under foundation MAC say: "Lightly tinted in a nearly sheer beige tone to work on an array of complexions, it creamily re-texturises the skin and then goes on to excel at being a face primer with high everyday UVA/UVB SPF 35 defense." We say: A twist on MAC's classic primer, this smoothed skin and kept our foundation in place all day. No need to conceal. Buy MAC Prep + Prime Beauty Balm SPF 35 (opens in new tab)
Clinique Age Defense BB Cream, £27
Best for: Anti-aging Clinique say: "Perfecting cream conceals, helps prevent premature signs of aging with UVA/UVB protection. Unique complex of optics helps instantly reduce the appearance of lines and wrinkles. Antioxidants help defend against environmental aggressors." We say: Great for sensitive skin. This cream gently soothed the skin without weighing it down. It's fragrance-free too. Buy Clinique Age Defense BB Cream (opens in new tab)
No7 Beautiful Skin BB Cream, £13.50
Best for: Brightening up dull or tired skin No.7 say: "Its unique 3-in-1 formula evens and enhances skin tone and disguises imperfections, while the nutrient-enriched formula helps to banish blemishes." We say: Very lightweight. Easy to apply, and not oily like other BB Creams, we used this as a base. Buy No7 Beautiful Skin BB Cream (opens in new tab)
17 BB Blemish Balm, £6.99
Best for: Smooth skin under £10 17 say: "Discover the new 17 BB Blemish Balm to reveal the magic of flawless skin with this all-in-one foundation plus skincare wonder product." We say: Wear on holiday - it doesn't cover completely but does enhance good skin with a nice, natural glow. Not bad for £7. Buy 17 BB Blemish Balm (opens in new tab)
Estee Lauder Daywear Beauty Benefit Cream, £34
Best for: Oil-control
Estee Lauder say: "All at once. Moisture, protection and flawless perfection. Plus the most effective anti-oxidant power ever." We say: Perfect for oily skin. Evens, hydrates, controls oil and covers without sliding. A real wonder product. Buy it Estee Lauder Daywear Beauty Benefit Cream (opens in new tab)