How to get rid of pimples fast, according to a dermatologist
In a spot of bother? The experts reveal how to get rid of pimples quickly and safely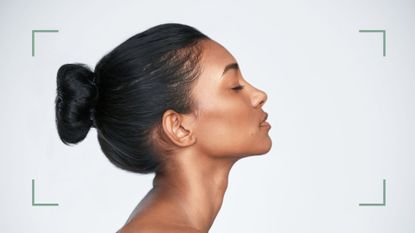 (Image credit: Getty images)
Knowing how to get rid of pimples as soon as they flare-up is a prime beauty concern for most people, regardless of age or skin type.
Frustratingly, we can get pimples at any age. They are not consigned to your adolescence. Spots can appear during all phases of life and are usually triggered by an unsuitable skincare routine, stress, or hormonal changes. Breakouts are also common when during menopause, which is a time many of us don't expect to still be thinking about how to get rid of pimples.
If you are experiencing widespread, chronic breakouts or menopausal acne, read up on how to get rid of acne, either via a skincare routine for acne, using the best retinol creams or make an appointment with a dermatologist who can absolutely help. If what are you are experiencing is the occasional annoying spot or two that you want to shrink quickly then move on with your life, step right this way!
How to get rid of pimples, according to the experts
Step 1: Do not squeeze
This is easier said than done. If you wake up with a puss-filled Mount Vesuvius on your chin, helping her on her way is probably more polite to anyone sitting across the dinner table from you. But, for the majority of spots, squeezing and picking is a terrible idea.
"When you first see a pimple, do not pick or touch it," says board-certified dermatologist, Dr. Dennis Gross. "This can cause further irritation and also prolong the healing process." Development Chemist and skincare expert at Q+A, Faye Purcell agrees, "Don't pick or squeeze spots as this could lead to further damage, infection, and scarring."
Step 2. Keep it clean
So, if you can't do the one thing you really want to do, what course of action do our experts recommend? Firstly, recognize that while breaking out can be the result of many factors, most spots are a combination of bacteria and resulting inflammation. Therefore learning how to get rid of pimples begins with keeping the area clean. "Remember: all acne starts with clogged pores," agrees Dr. Gross. So use a chemical exfoliant to remove dead skin build-up on the surface."
Swiping the area with a pad soaked in skincare acid toner containing your choice of AHA vs BHA (or, even better both) will shift surface debris and dissolve backed-up oil in your pores. Next, cool everything down for instant relief. "Apply a cold compress on it to take down any redness, tenderness, and swelling," advises Faye.
Step 3. Treat the pimple
Now you're clean, cool, calm, and collected it's time to step things up with some zit-nuking actives. "You want a product that uses a combination of strong, fast-acting ingredients alongside soothing and hydrating ones," says Dr. Gross. "For example, salicylic acid is great to decongest pores."
As well as salicylic acid and known spot-shrinker sulfur, succinic acid is making waves. "Succinic acid is great for those who are prone to breakouts and helps to reduce the excess oil on the skin," explains London-based Doctor and Skincare Expert, Dr Kemi Fab. "This is a great ingredient for those with more sensitive skin types as it is kind-to-skin yet still effective."
Product-wise, look for fast-acting topical treatments designed to be used on the blemish only, rather than all over the face. Wash your hands well, dab directly on the blemish, and be prepared to repeat this step a few times throughout the day.
Step 4. Reduce inflammation
You've attacked the oil, bacteria, and congestion so you might think, job done! But an equally important part of how to get rid of pimples is calming down the inflammation that gives your spot a red, angry appearance (or in some unfortunate cases, causes it to stick so far out of your face it changes the shape of your profile—been there.)
Classic anti-inflammatory skincare ingredients such as Vitamin E, aloe vera, and cica (Centella Asiatica) are all a good shout. Or if you really want to invest in your skin, the latest developments in technology offer impressive results on speeding up healing. According to Dr. Gross, LED light therapy treatments are where it's at. "For immediate relief, use an LED treatment that uses both red and blue LED; the former reduces inflammation, while the latter kills acne-causing bacteria," he explains.
Step 5. Get preventative
You've gone in all guns blazing to send that facial interloper on his way. What's next? You revisit step three a few more times then you keep up the good work in your daily routine. Here are three ingredients to look out for, according to our experts:
Niacinamide: "It's important to stick to a good, regular routine using gentle products that cleanse the skin without causing inflammation, further breakouts and disrupting the skin barrier" explains Faye. "Niacinamide, also known as vitamin B3, is a great active for pore cleansing and blemish prevention, and also helps to calm areas of redness and irritation.
Azelaic acid: According to Dr. Gross, "Azelaic acid [is used] to regulate oil chemistry, and as well as being a great, non-irritating alternative to benzoyl peroxide, kills acne-causing bacteria."
Zinc PCA: "As zinc is a skin-balancing active, it can regulate sebum production and help to prevent over-production," explains Faye. "PCA is a component of natural moisturizing factors that are present in the skin. If your skin is mature but you suffer from blemishes, zinc PCA is a great option as it also prevents the breakdown of collagen."
And are there any ingredients you should avoid? According to Dr. Gross, advances in how to get rid of pimples mean over-drying is no longer necessary. "Stay away from benzoyl peroxide. It's harsh and over-drying. It kills acne-causing bacteria, however, it also kills good bacteria. There are so many other great ingredients that work to tackle bacteria—ones that don't damage the skin."
Our favorite products to get rid of pimples
To clean...
---
---
To treat...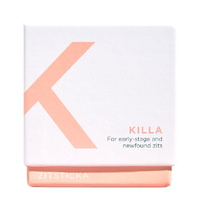 Zitstickah KILLAH Kit | RRP: $29/£27

The ultimate quick fix when you feel a blemish brewing. These tiny stickers are embedded with salicylic acid, niacinamide, an antiseptic peptide, and other zit busters. Each one has 24 tiny 'darts' on the base so the ingredients can penetrate the skin's surface and get to work.

---
To calm...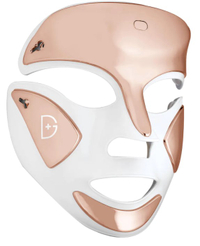 Dr. Dennis Gross Skincare SpectraLite FaceWear Pro | RRP: $435/£419
Feeling fancy? Not only is this one of the best red light therapy device to calm inflammation and stimulate collagen, but it also boasts blue light to nuke bacteria.

---
To prevent...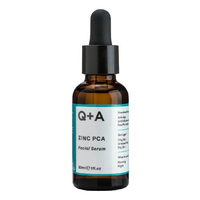 Q + A Skincare Zinc PCA Facial Serum | RRP: $/£9
An excellent daily serum, containing antibacterial active Zinc PCA, gentle, hydrating ingredients like glycerin plus calming reishi mushrooms and vegetable collagen.
---
woman&home thanks Dr. Dennis Gross of Dr. Dennis Gross Skincare, Dr Kemi Fab and Faye Purcell for their time and expertise.
A lifelong creative writer and beautyphile, Eunice Lucero-Lee graduated from De La Salle University in 2002 and was hired a year later to front all beauty coverage for Pink Magazine. A beauty, astrology, and pop culture obsessive and insider for over 18 years, Eunice is an internationally published editor (and now certified astrologer) whose work has been featured in publications such as Cosmopolitan, Esquire, and The Numinous, among many others.