How to remove waterproof mascara and keep your natural lashes healthy
These makeup-artist tips reveal how to remove waterproof mascara without tugging or rubbing your lashes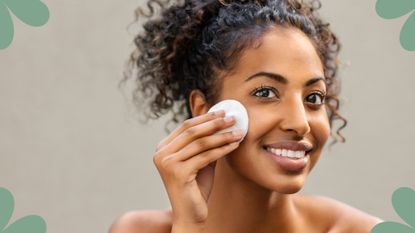 (Image credit: Getty Images)
Waterproof mascara is notorious for being that bit trickier to take off than the regular stuff – it is designed to withstand water, after all. But knowing how to remove waterproof mascara properly, and carefully, is essential to the health of both your lashes and skin.
You're no doubt familiar with the classic beauty conundrum: removing all of your makeup only to notice that some of your waterproof mascara is stubbornly hanging around. The temptation to frantically rub at your eyes is real, but being too rough with your natural lashes can cause them to come loose.
Well, fear not, as it is possible to remove even the best mascara for all-day wear in a gentle manner. To help you become a master of removing waterproof mascara, we've quizzed two top makeup artists and beauty experts for a comprehensive guide on how to do it right. Your eyelashes will thank you for it.
How to remove waterproof mascara: your step-by-step guide
1. Choose a dedicated remover
While some of the best cleansers may be able to dissolve certain waterproof formulas, by far and away the easiest and quickest way to take these types of mascaras off is to use a dedicated eye makeup remover. The packaging or product description will tell you if its capable of removing waterproof mascara.
"I love a bi-phase remover," says makeup artist and podcast host Rose Gallagher (opens in new tab). "They are really good to soak in a reusable cotton round. The original is the Lancôme Bi-Facil, or for sensitive eyes, the Bioderma one is fantastic, it can't be beaten."
Our beauty editor recommends...
2. Apply to a cotton pad
The next bit of kit you'll need is some cotton wool pads. Regular ones will of course work, but buying reusable ones is a mascara tip worth following for multiple reasons. "You can get so many reusable cotton rounds now; I would get some of those pads and keep them in your bathroom," Gallagher says. "By the time you've invested in those once it's going to work out much more cost-effective than constantly having to buy cotton pads, plus it's more environmentally friendly."
Our beauty editor recommends...
3. Hold over the eye
Tackling one eye at a time, once you've doused a generous amount of waterproof eye makeup remover onto your reusable cotton pad (enough to cover your lashes), place it over your closed eye and hold it there for longer than you normally would. "Gently press it onto your eyelids and leave it on there for a couple of minutes to allow the formula to loosen up the mascara," advises Aimee Connolly (opens in new tab), makeup artist and founder of Sculpted by Aimee. "It should then be easier to remove fully."
4. Gently wipe away
This is where it's important to be very careful – don't rub at your eyes as you may dislodge your natural lashes, and stretch the skin of your lids, which is very delicate. Once you've held the soaked pad in place for a while, very gently and slowly wipe your pad away from the eye to remove the mascara. This should remove most of it from your lashes, but you can repeat the process if necessary, or dip a cotton bud into your eye makeup remover and try to spot remove it from any tricky areas.
5. Remove the rest of your makeup
Once all of your waterproof mascara is out of the way and you have nice clean lashes, it's time to take off the rest of your makeup before applying the remaining steps of your skincare routine. If you've got a full face of makeup it's smart to follow the double cleansing method, starting with one of the best oil cleansers or balms then following with a lighter option.
Our beauty editor recommends...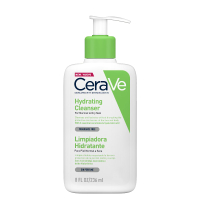 (opens in new tab)
CeraVe Hydrating Cleanser | RRP: $16.99/£10
A lightweight and fuss-free formula that's packed with ceramides and hyaluronic acid and that makes a great second cleanse, CeraVe comes with the approval of dermatologists all over the world – as well as being very purse-friendly.
Lucy is a UK-based beauty journalist who has written for the likes of Marie Claire, Cosmopolitan, OK!, Women's Health and more, as well as contributing to woman&home. Her work covers everything from expert skin and haircare tips to the latest product launches and the show-stopping beauty looks spotted backstage at London Fashion Week. During her career she's interviewed some seriously famous faces, from Little Mix to Drag Race royalty The Vivienne, as well as chatting to the industry's leading hairdressers, dermatologists and make-up artists.