What Does Your Hairstyle Say About You?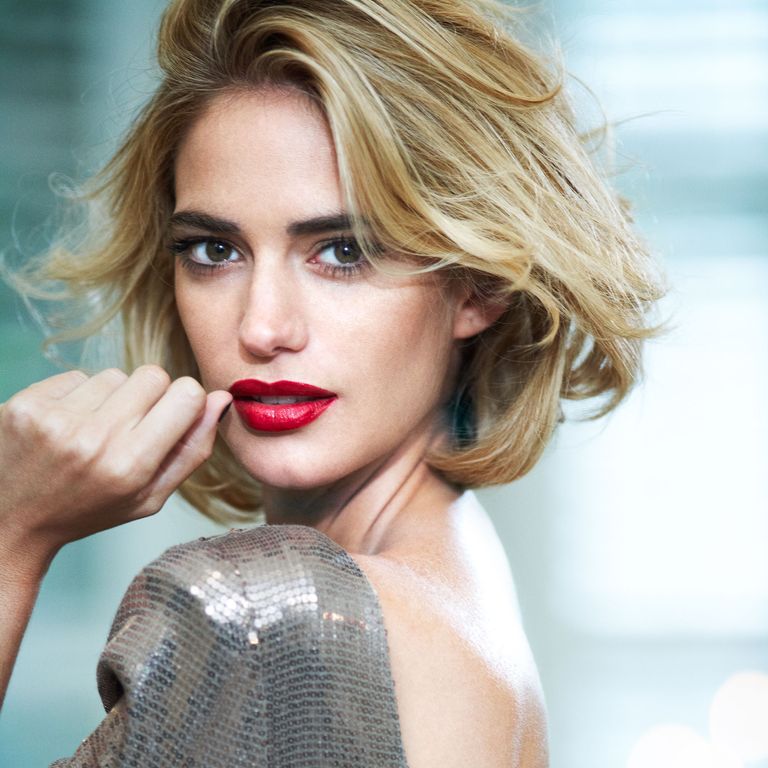 What kind of impression does your hairstyle give?
Whether it's choppy and short or long and flowing, our hairstyle says even more about our personality than our dress sense! It's one of the first things people notice and can say so much about who we are. So what does your cut say about you?
It takes just a few seconds to form that first impression when you meet a person. Are they rebellious, friendly, seductive or individual? Whether it's pinned in to a high ponytail or coiffeured in to perfectly cascading locks, every style gives a clue to your personality.
So what's the message behind your chosen look? And how do you think you would be perceived based purely on appearance? Click through now to read how your cut reveals more about your traits... By Sarah Holmes
Poker Straight
The Perfectionist Sleek and glossy, the poker straight individual is a determined perfectionist. They like things to be under control and running smoothly, and their style is the ultimate tribute to this drive for professionalism. A classic trend that likes nothing better than to play by the rules. Find the best hair straighteners here
Wavy
The Charmer Long natural hair that falls in waves like the Duchess of Cambridge is seen as demure and likeable. Overtaking the poker trend as the most covetable style, it says elegance, charm and poise. The perfect princess look. Be inspired by Kate Middleton's style
Glossy
The Glamour Puss Only a woman with time and money could pull off Kim Sears' gorgeous coiffure. The shine and volume speak of a dedication to perfection. This is a high maintenance look, but the glamorous results speak for themselves. Discover our top 12 ways to glossy hair
Fringe
The Centre Of Attention A fringe can completely revolutionise a look, giving a breath of fresh air to an established style. They are the ultimate attention-grabber, and the perfect way to add a fun, youthful edge. The wearer oozes appeal and isn't afraid to make an impact. Discover the best fringe hairstyles
Pixie
The RebelA fearless nonconformist, the pixie wearer isn't afraid to take a risk and break with the status quo. Modern, brave and free-thinking, they will happily take their own path. Only a true individual would brave this look. Be inspired to break the rules with these short hairstyles
Curly
The Seductress Bouncy and voluminous, the perfect curls are the ultimate tool of seduction. They like variety and are open to new possibilities. No twist or turn should be identical. Curly haired wearers are the least likely to be taken seriously. Find the best curling irons here
Long
The Romantic The long-haired fashionista is unwaveringly loyal. She won't chop and change. She's happy to stick it out with her chosen style. Some may criticise the look over a certain age, but worn in the right way it can come across as mysterious and appealing. Make the most of long hair with these versatile looks
Ponytail
The Go Getter They know what they want and they are resolute in getting it. This no nonsense style means business, just like it's wearer. The ponytail is the ultimate power trend. But that doesn't mean it can't be strong and feminine too. Check out our sleekest ponytail hairstyles
Messy and undone
The Wild Child A free-flowing mane is the tell-tale sign of a wild child. Carefree, fun-loving and unique, their hair is the least of their worries - or so they'd like you to believe. For them, au naturel is the greatest style. But getting the look often takes more effort than they are willing to admit. Find the best ways to style your hair without a hairdryer