15 Things We All Think When We're At The Hairdressers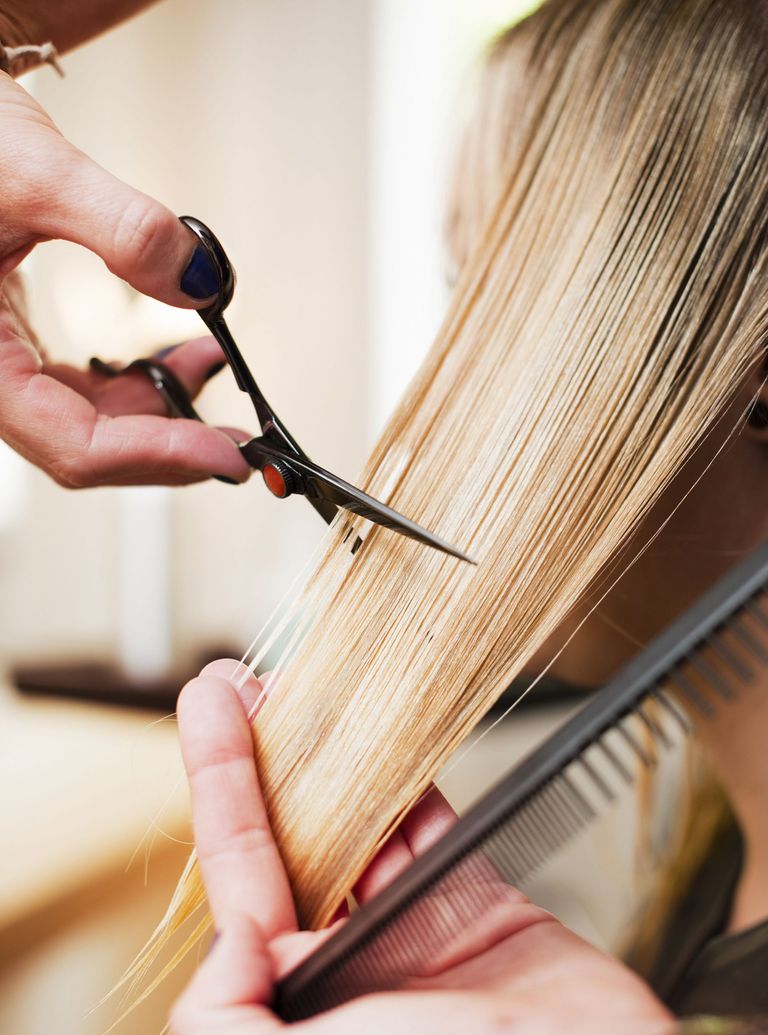 (Image credit: Rex Features (Shutterstock))
For something that's meant to make your hair look better (and is so expensive!), going to the hairdressers is surprisingly stressful. Putting your precious strands in the hands of another can seem truly perilous, and if your mind is racing as they wield the scissors, we assure you that you're not alone.
So, follow us through the mental process of going for a haircut. How many of these thoughts have you had while sitting in that dreaded salon chair?
Typical. My hair looks great today. Why am I even here?
Maybe I should go for something really dramatic.
"Just an inch, please!" Maybe not.
Yes, I know I have three inches of split ends, but I really do just want an inch off.
Perhaps if I say 'I just want an inch off' nine more times, I'll get my point across.
Wait, how much actually is an inch?
Snip, snip, snip. This is nice. I can't believe I was dreading it.
Oh, god. There's so much hair on the floor. I must be basically bald by now.
It grows back. It grows back. It grows back. It grows back.
Here comes the heated tools lecture. "No, I don't use my straightening iron that often!" Lies.
No, I don't have a holiday booked. Thanks for reminding me.
Right, here comes the blowdry. "I'd like it smooth through the roots, then big and bouncy in the lengths."
So, they give me volume in the roots. My head looks like a mushroom.
"I love it, thank you!" So glad I thought to bring a hat with me.
"How much will that be?" Wait, how much?