12 Best Body Oils For Glowing Winter Skin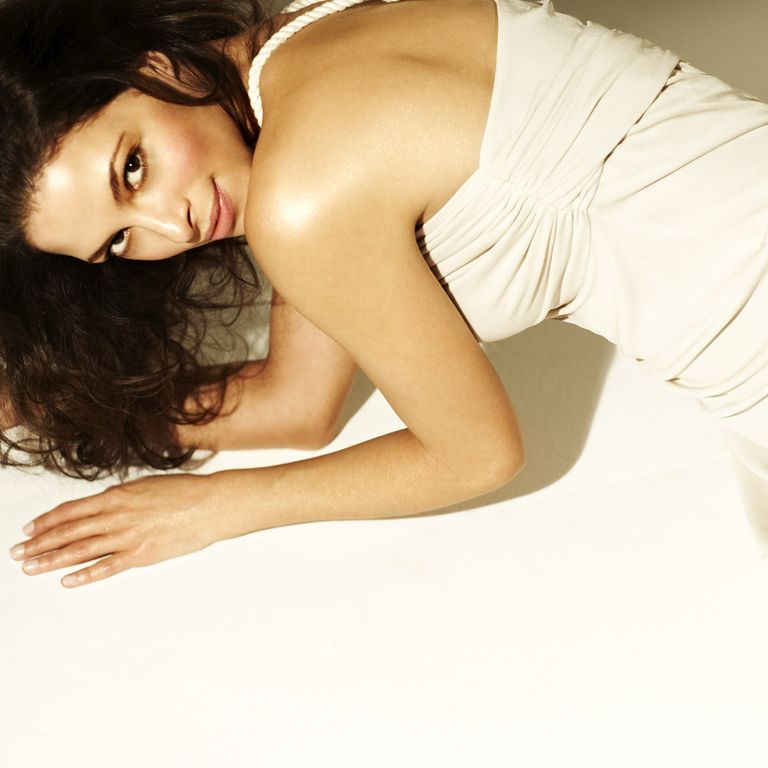 Want line-free skin, a firmer body or bouncy hair? These body oils are your new secret weapon
If you haven't tried body oils yet, you don't know what you – and your skin - is missing.
An ultra nourishing beauty staple, the colder months are the perfect time of year to get on board. Skin tends to dry up in winter, so adding a few drops of body oil to your beauty routine is a great way to inject some much-needed moisture to parched skin. For best results, apply immediately after your bath or shower to really seal in the moisture.
But even in the summer months, incorporating body oil into your moisturising routine can be wise. It will ensure you skin stays hydrated, plus make your skin look healthy and glowing. A body oil will give you a sleek sheen that you can't get with a moisturiser - and it's not just for your skin.
The new generation of body oils have come a long way since the 80s and 90s - there is now a body oil for each skin type and need. Our favourites include body oils with anti-ageing properties, body oils to help you sleep and body oils to firm up skin and aid weight loss – yes, really!
Whatever your skin concern and budget, there's a perfect body oil waiting to hydrate and treat your skin. Many body oils can also be used on hair and nails, to protect against the daily elements and blistering winter wind. Why not try applying over your golden (fake tan) for goddess-worthy skin? Or adding a few drops to your hand cream for smoother hands.
Body oils really are a great all-rounder that's worth investing in. But this multi-purpose beauty buy doesn't have to break the bank. We've found nourishing body oils for every budget, and because you only need a few drops to benefit, your bottle will last.
Keep reading to discover the best body oils for you...
Best for relaxation: Aromatherapy Associates Inner Strength Body Oil, £41.00
Created to calm, de-stress and relax, the Inner Strength Body Oil, is a therapeutic blend of uplifting clary sage, calming frankincense and strength fortifying rosemary. Splash a few drops into a warm bath or apply directly to your body, to replenish skin and regain a sense of inner peace.
Best for anti-ageing: ESPA Optimal Body TriSerum, £38
Created with a powerful blend of essential oils and vitamins, Espa's Optimal Body spray is as hardworking as a serum. Packed with anti-ageing Omega Oils (3,6,9), skin-tone correcting Turmeric Root and collagen firming Seaweed, it delivers soft, smooth and supple skin after each and every spritz.
Best for dry skin: Connock London Radiant Glow Body Oil, £34
Formulated with ultra-nourishing Kukui Oil, Connock London's light textured body mist restores skin softness and elasticity right from the first spritz. Ideal for sun-parched or wind-whipped limbs, the Radiant Glow Body Oil replenishes the natural oils which are stripped from our skin during harsher elements. Native to Hawaii, the Kukui plant is still used in the islands local hospitals to treat severe skin dehydration and burns, making this super moisturing spray a must for anyone planning to jet of for ski season.
Best for straight out the shower: De Mamiel Salvation Body Oil, £65
Whipped up with restoring and replenishing argan, rosehip and coconut water, this all-natural body oil is nourishing and kind. Infused with sandalwood and jasmine this lightweight elixir leaves skin velvety soft and sensually scented with an instant feel of freshness. For best results apply a small amount over damp skin, to ensure you capture maximum moisture every time you step out of the shower.
Best for organic nutrients: Jax Coco
One of the most organic coconut oils on the market, Jax Coco uses a specialist low heat production process which keeps its fairtrade-certified coconut milk as raw as possible, retaining every last natural nutrient. With the industry's lowest free fatty acid and peroxide levels (traces of which are found in majority of coconut oils out there), it's developed a cult following which includes Elizabeth Hurley, Stella McCartney and Sienna Miller to name a few. For supple tone, a youthful complexion and healthier hair, smother this antioxidant-rich oil from head to toe.
Best for sleep: Thisworks Deep Sleep Night Oil, £25
Relax and unwind after a long day with the Thisworks Deep Sleep Night Oil. Apply to damp skin after a hot bath, to help soothe a tired mind and body. Anti-ageing properties will help to keep skin youthful, while the calming blend of ingredients will ensure sleep comes easy tonight.
Best for toning: L'Occitane Supple Skin Oil, £32
Firm up skin with L'Occitane's Supple Skin Oil. Infused with almond oil to help keep skin super-soft, this smoothing oil also helps to reduce stretch marks and other blemishes, leaving you with flawless skin, just in time for summer.
Best for travel: Kiehl's Superbly Restorative Argan Dry Oil, £26.50
If your skin is looking tired after the harsh winter, prepare to bare with Kiehl's Superbly Restorative Argan Dry Oil. Super-nourishing, this oil leaves skin with an instant healthy glow,meaning you can step out with confidence after once use.
Best multitasker: Elemis Japanese Camellia Nourishing Body Oil, £29.70
Hydrate mature skin with the Elemis Japanese Camellia Nourishing Body Oil. Easily absorbed, this exquisitely scented oil can be used all over - nourish hair, body and nails or even use as part of a pampering massage to soothe your tired skin.
Darphin Nourishing Satin Oil, £38
Our favourite everyday oil, Darphin's Nourishing Satin Oil will keep dehydration at bay chillier the summer months. Apply to damp or dry skin to reveal a silky soft you in an instant.
Best for skintone imperfections: Clarins Tonic Body Treatment Oil, £38
If you have started your holiday diet, the Clarins Tonic Body Treatment Oil can give you an extra little boost. This firming and toning oil helps to improve the elasticity of skin and reduce stretch marks, giving your skin a smoother and more even look to help you on your way to bikini confidence.
Best for a pre-party glow: Nars Monoi Body Glow II, £44
This is possibly one of the most luxurious body oils we've ever come across, and it's worth every penny. Nars blend of beautiful and delicate French Polynesia Tahitian flowers in coconut oil leaves skin deliciously scented and with the prettiest of sheens.