Soup Recipes
Soup recipes are ideal for a weekend lunch, simple supper, an elegant dinner party starter, or simply to warm you up on a cold day. We've got your favourite classic soup recipes, like French onion soup, chicken soup and carrot and coriander soup, as well as more adventurous flavour combinations like Korean-style beef soup, butternut squash with shiitake mushroom soup and many more that will quickly become weekly staples.
Soups aren't just to be enjoyed on those cold winter days, they're great year-round and particularly for summer you should try one of our chilled soup recipes. Icy pea and cucumber soup is ideal for cooling down on a hot day – it's just the sort of light lunch you want when the sun is shining and you don't want to be stuck in the kitchen cooking. Or you might prefer our chilled avocado and cucumber soup. On the table in less than 25 minutes, it's a real delight as it is perfectly creamy and full of wonderful flavour combinations you might not have thought to put together before.
We also have plenty of Asian inspired soups for you to try, full of sweet, spicy and soup flavours that come together perfectly alongside beef or prawns and plenty of veg. Our tom yum soup has got a kick from the chilli, but the lime juice in it cuts through it to balance it out.
A restaurant favourite – you can now make roast duck noodle soup at home and it couldn't be easier. Tender roast duck and Chinese spices make this soup extra special – it's perfect for serving to guests at a casual lunch or as a starter to your dinner party.
Don't forget the classic soup recipes! We've got plenty of lentil soup options, leek and potato soup, and asparagus soup – which is great for summer as this is when asparagus comes into season.
Whatever your favourite soup recipes, we've got plenty of classic flavour combinations as well as new, more inspired ones for you to try, and brighten up a gloomy day.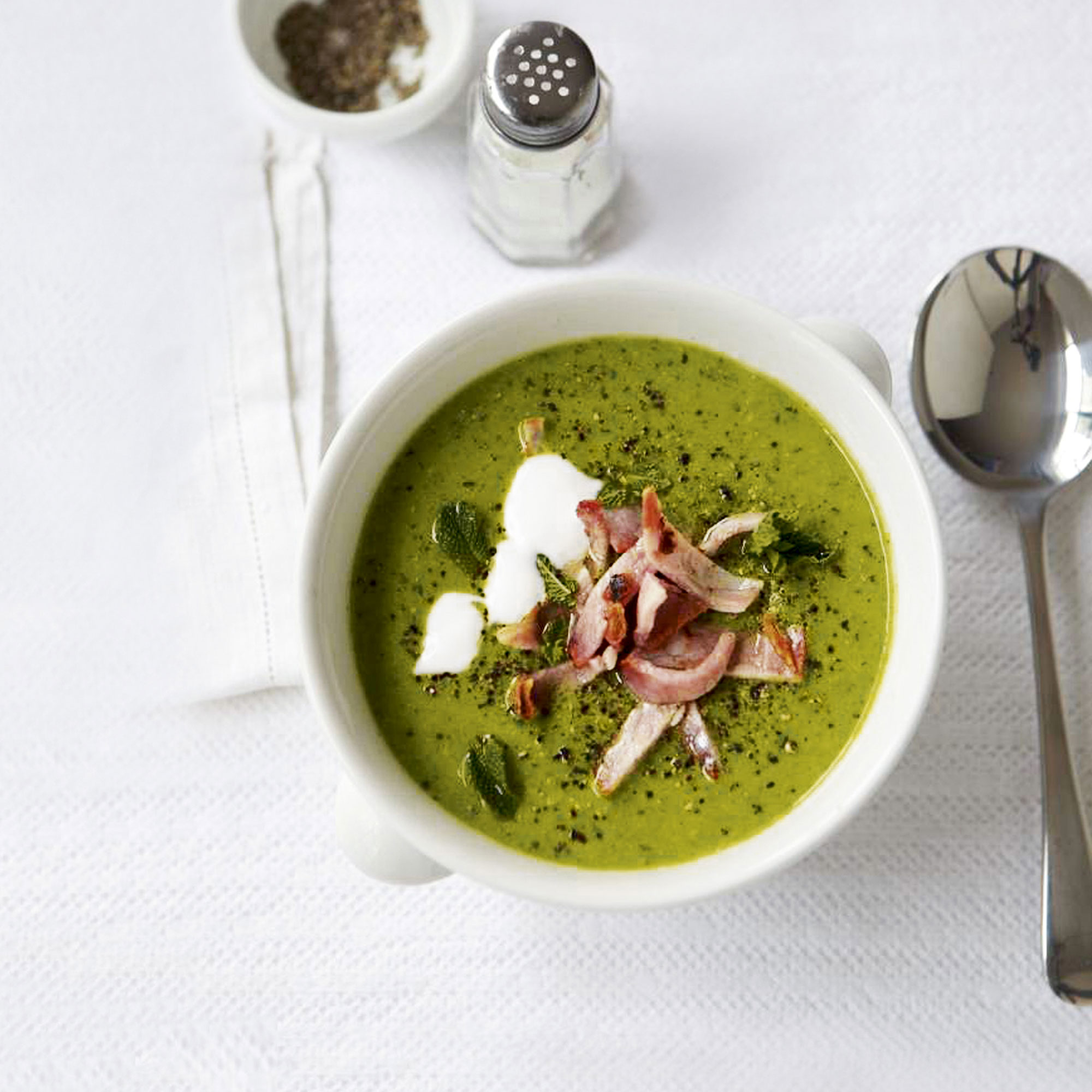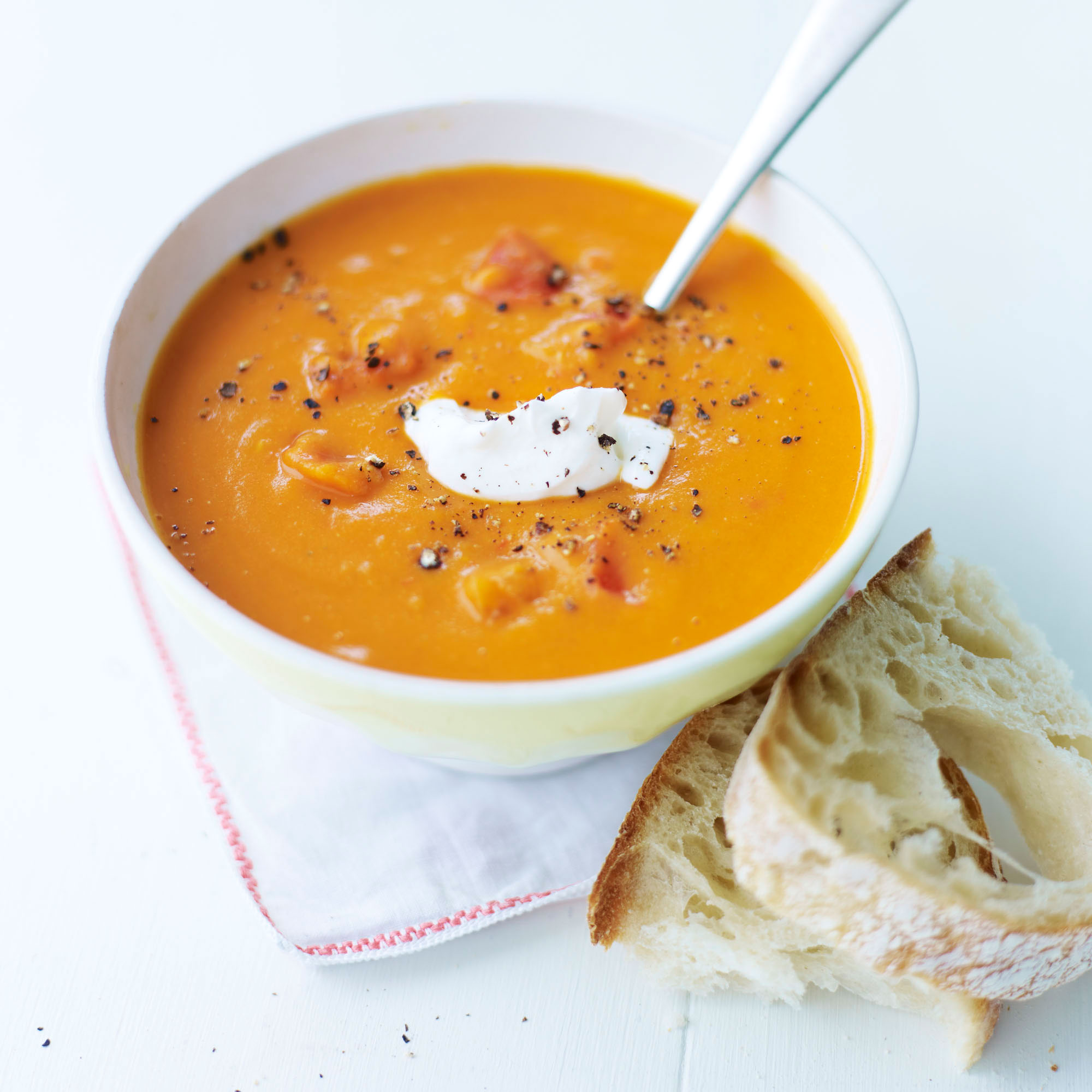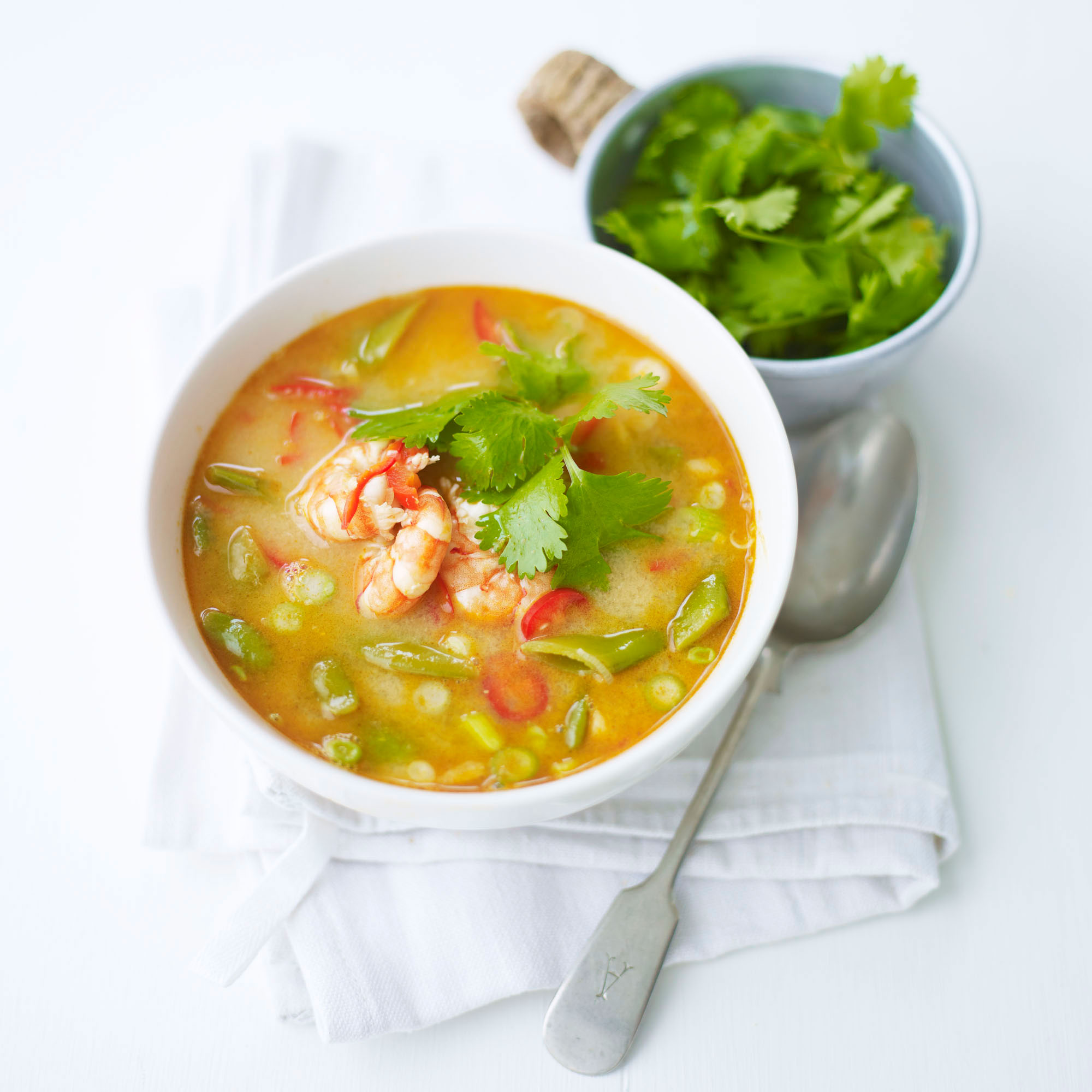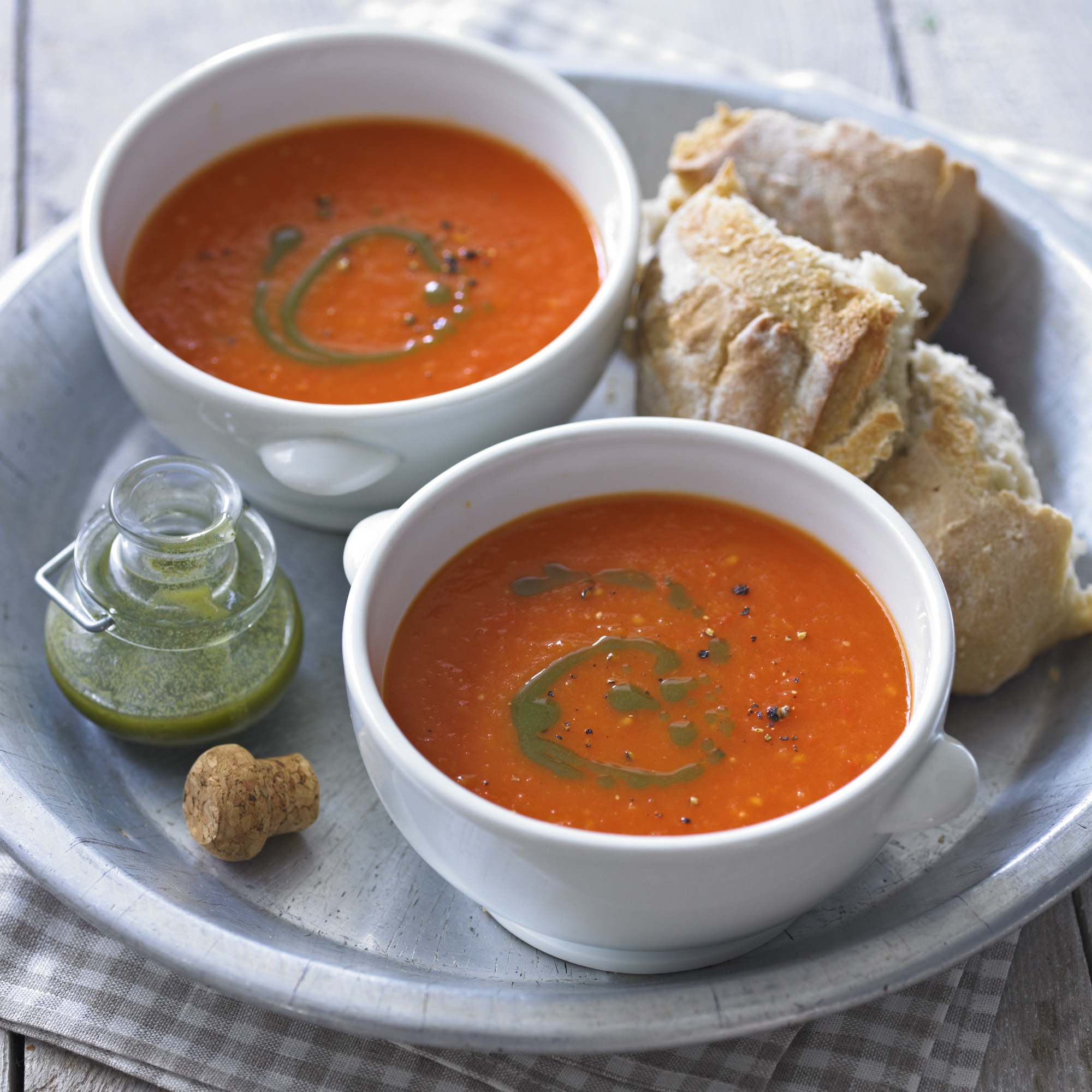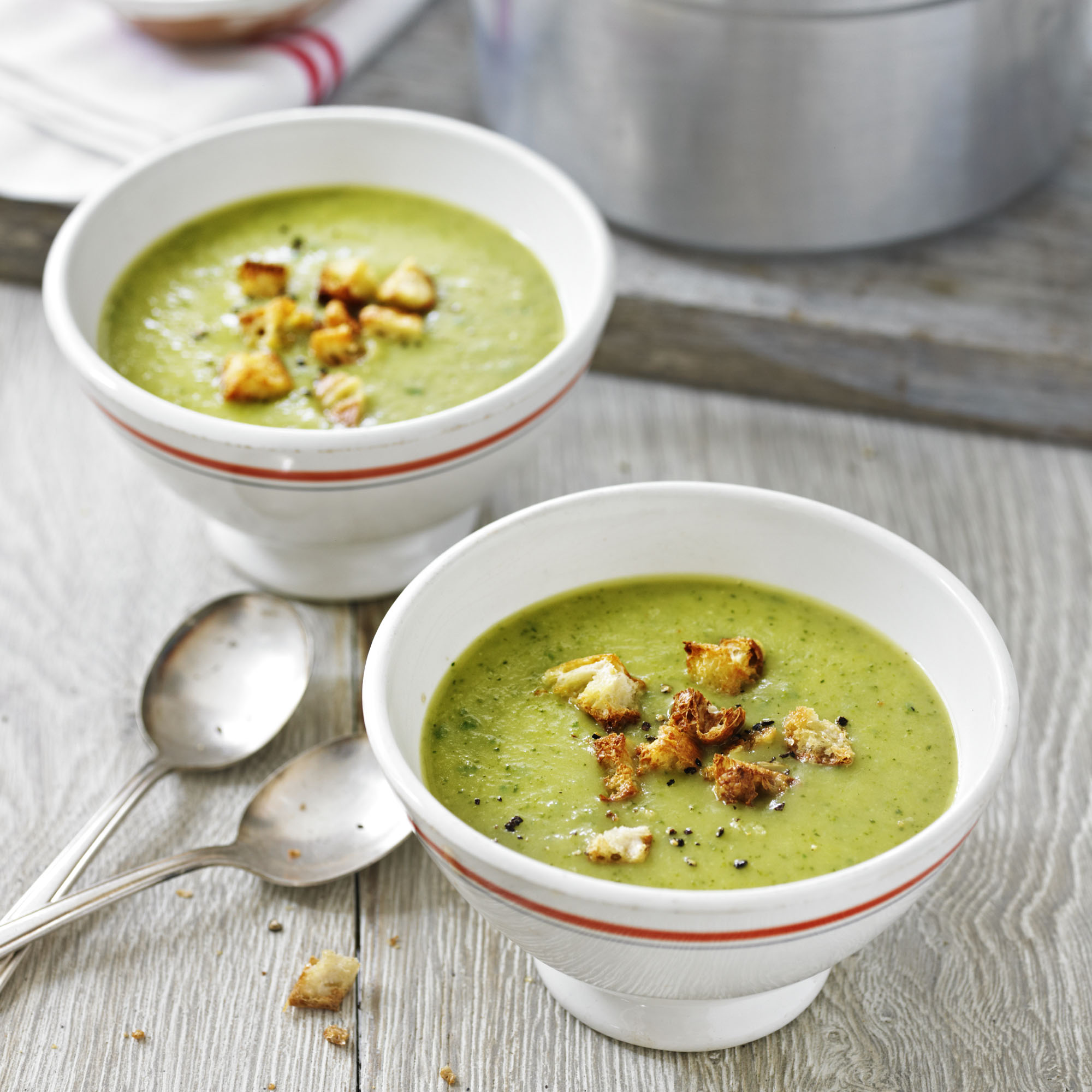 Soup is the ultimate food to warm and nourish on colder days and our pick of soup recipes recipes will make nutritious meals that are packed with vitamins.
Our soup recipes include Spanish chickpea soup, winter chicken soup and easy carrot and butternut squash soup, which are easy to make for a simple midweek dinner - and have the leftovers for lunch the next day.
This super easy
pea and mint soup
is ready in just 15 minutes! It's healthy midweek option that you'll come back to again and again.
Click through to see our warming soup recipes...