Noodle Recipes
says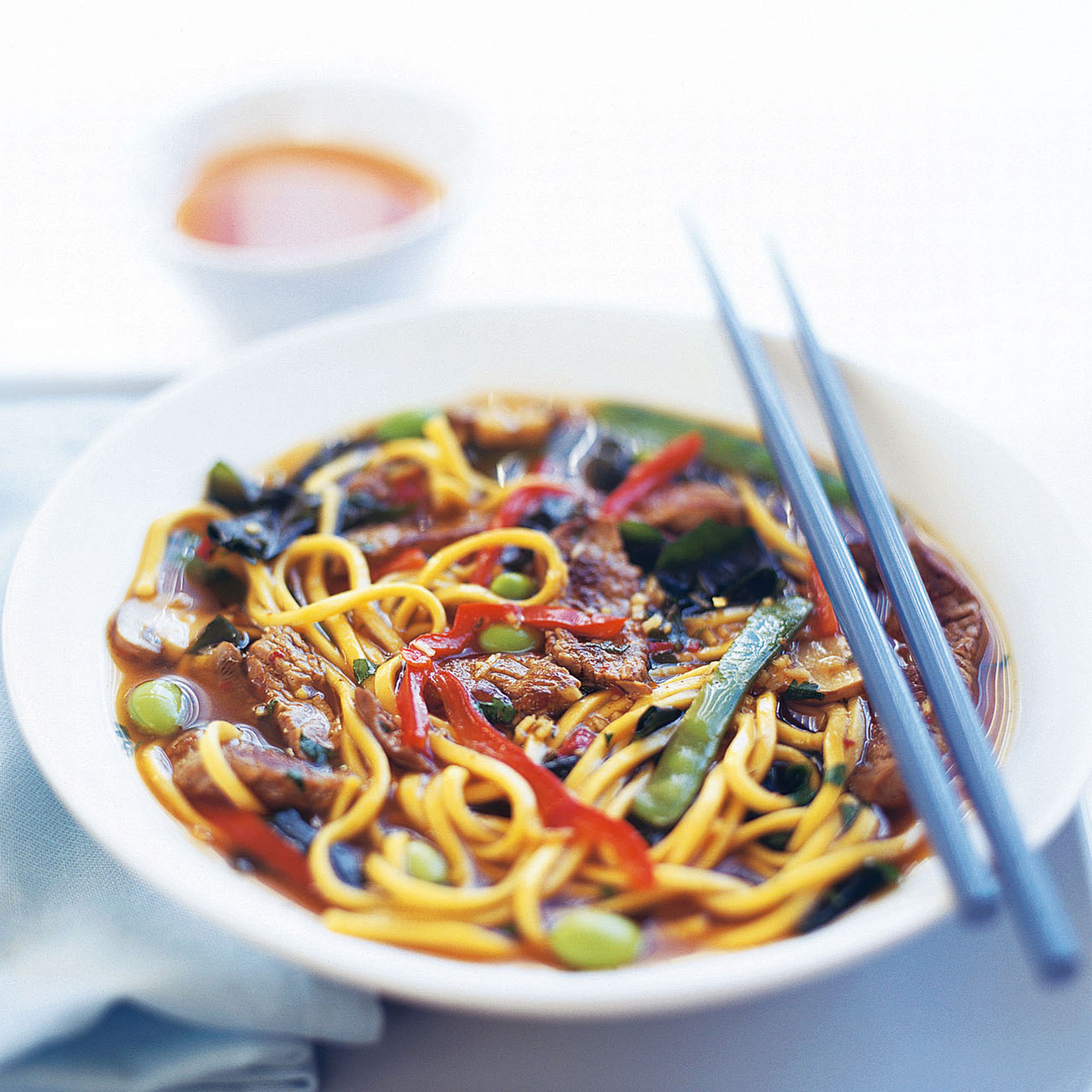 Your favourite noodle recipes aren't just reserved for when you're having a takeaway, why not give them a go at home for a healthier, simple version that you're bound to love.
Noodles are great in not just stir-fries, but salads, soups and as a side to a main of fish, chicken or any other meat of your choice. Soft noodles paired with fresh, crunchy veg are a match made in heaven, as the crunch of the veg provides a nice contrast to the noodles.
Noodle recipes are perfect for a midweek meal as they take no time at all to make. You can throw together a great stir-fry or broth in just minutes so you wont have to spend ages slaving away over the stove after a long day. Recipes like our prawn and kale stir-fry or satay vegetable stir-fry are so speedy and yet are filled with veg which makes them really healthy too.
Noodles are great in both hot and cold salads, so depending on your mood you can choose one of our salad recipes that you fancy most. For a good cold noodle recipe, try our teriyaki beef with wasabi mayonnaise and chilled noodle salad for a great dish for a barbecue or just a casual lunch or dinner in the garden.
For more of a noodle broth, try our chicken and shiitake mushroom noodle soup – it's a great lunchtime dish or ideal for a light supper too. You don't have to worry about it taking long as it's ready to serve in under 25 minutes.
If you're pressed for time, you really don't have to reach for a takeaway menu or a microwave meal, there are so many wonderful noodle recipes that you can choose from that are super healthy and are ready in the same amount of time that it would take for your microwave meal to cook. Give our noodle stir-fries, soups and salads a go and use your favourite meat, prawns or go meat-free if you're vegetarian.