How To Turn Your Old Stuff Into Cash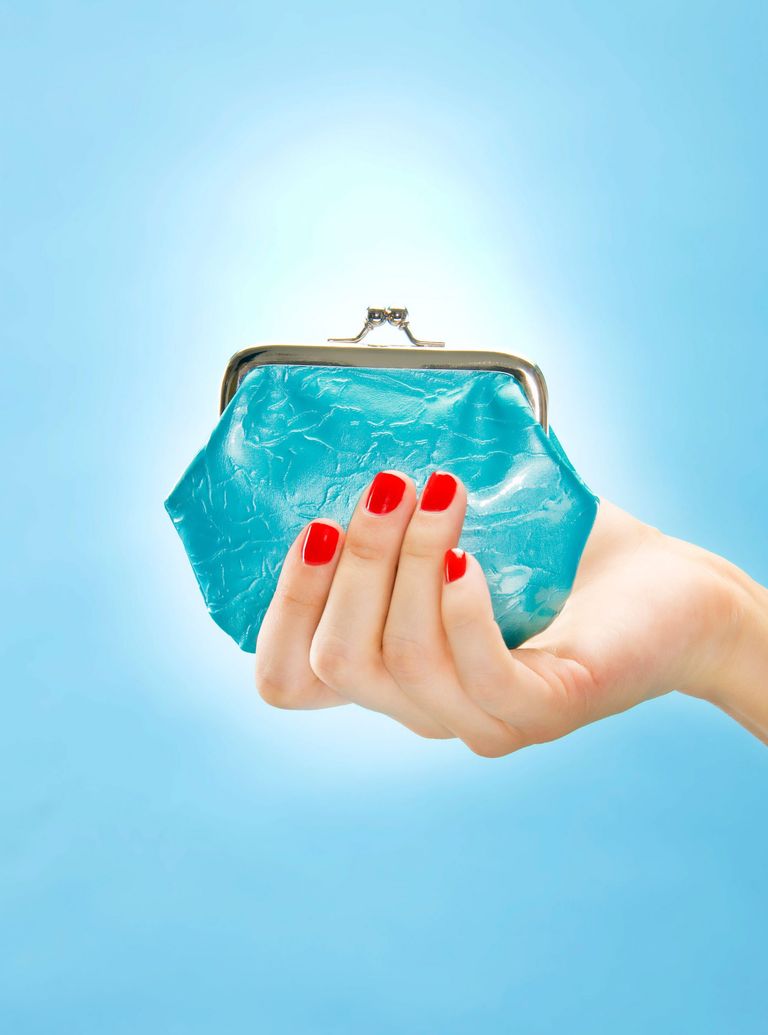 You can turn clutter into cash with our handy tips on how to sell, where to sell, and how to increase your chances of making money...
Feeling overwhelmed by clutter, or looking for a little extra cash post Christmas? Selling on unwanted items is a win-win for all concerned - you get money and space, and help to tackle the UK's growing waste problem. As a nation, we throw out approximately £400,000-worth of wearable clothing every day, which equates to 7 tonnes every 10 minutes. But don't stop at your wardrobe - everything from your kids' old toys to a broken TV set could turn you a profit!
The idea of sorting through and selling your unwanted stuff might seem daunting, but we're here to help. Although it may require work, it could be extremely rewarding and lucrative in the end...
N.B. If you sell the odd item on eBay or at a car boot sale, it's unlikely to be considered "trading", but if you resell frequently, create items to sell or buy to resell, you should notify HMRC.
Click through to discover our top tips on what to sell, where to sell and how to maximise your profits...
What To Sell: Clothes
According to new research, the time of year can affect which of your items sell online. So if you're wondering why no one is buying your clothes, it might be worth looking at the months in which particular items are more popular than others. Here's a round-up of the best times to sell different items of clothing: All year round - Leather jackets - Turtlenecks - Chelsea boots - Trench coats December, January and February - Burgundy and mustard shades as well as leopard print - Embroidered denim - Pinafore dresses March, April and May - Floral clothes - Lighter denims - Bomber jackets - Dungarees June, July, August - Light pink and green shades - Gingham - Culottes September, October, November - Velvet pieces - Embellished items - Shearling and parka coats - Heavy duty boots e.g Timberlands and Doc Martens It's important to describe your clothes as true to form. Buyers online can't see the item for themselves, so if it has been worn numerous times, label it as used. Adopting an honest policy is essential, after all, you wouldn't want to buy something and it arrive at your house completely different to how it was described online. If your clothes are in great condition and produced by a recognisable brand, it's worth listing them separately. Also if they are more than 10 years old, make sure you describe them as 'vintage' and NOT second-hand! Watches (especially Casio, Seiko and Swatch) and barely-worn shoes are particularly profitable.
What To Sell: Vinyl Records
Still holding on to your beloved Vinyl records? You could be sitting on a fortune! Vinyl specialist and record shop owner, Phil Barton has revealed the 20 records worth their weight in gold. With one vintage record last year selling for £730,000 it is definitely worth checking your collection. Find out if one of your vintage records makes the list... 1. White Album' by The Beatles originally owned by Ringo Starr - £730,876. Ringo Starr sold his copy last year at auction for $910,000, the first to be created - with the other Beatles members said to have the second, third and fourth pressings of the disk. 2. That'll Be The Day/In Spite Of All The Danger by The Quarrymen - £100,000. The 1958 original is thought to be the only copy of the pre-Beatles disc recorded at a local electrical shop by McCartney, Lennon and Harrison with drummer Colin Hanton and pianist John Duff Lowe. 3. "Love Me Do" by The Beatles - £80,500. There is only one known pressing of this unedited version with count-in hence the huge price tag. 4. Music For Supermarkets by Jean Michel Jarre - £10,000 - £30,000. In 1983 Jarre made just one copy of this album and then went on to destroy the master tapes. 5. Do I Love You (Indeed I Do) by Frank Wilson - £25,000. Only two originals have ever been made known on the Motown label offshoot Soul. 6. God Save The Queen by Sex Pistols - £12,000. Before they were kicked out of their label A&M about 300 of the record pressed making it very rare. 7. Would You Believe by Billy Nicholls - £10,000. Only 100 copies of this 60's psych/folk/rock album, pressed in its original guise, were manufactured. 8. Please Please Me by The Beatles - £7,500. It's important when buying Beatles albums to check the matrix numbers that are cut into the run off groove. These numbers will allow you to work out which pressing you have. As Beatles albums were made by the million it is often these numbers that make the difference between a £10 vinyl and a £1000 treasure. 9. Kind Hearted Woman Blues by Robert Johnson - £7,000. Only two photographs of him exist and his 78's records are just as rare, especially those released on the Vocalion label. 10. Bohemian Rhapsody/I'm In Love With My Car by Queen - £5,000. The EMI special edition of the single was also an invite to a company event. For this reason, the 7 record came with matches, a pen, a ticket, a menu, an outer card sleeve, a scarf and an EMI goblet. If you have a complete collection with all of the different items, then this is extremely valuable. 11. Pride by U2 - £5,000. It was originally pressed in Australia on clear vinyl. Uncoloured vinyl is extremely collectible especially when only five copies were made, like with this U2 album. 12. Midsummer Night's Scene/Sara Crazy Child by John's Children - £4,000. The single was pressed on 7 vinyl but for some reason was never released. 13. Latch On/Only A Daydream by Ron Hargrave - £3,000. There are only six UK copies known to exist hence the high valuation. 14. Led Zeppelin's 1969 first album - £3,000. Led Zeppelin's first vinyl album is very common, however the initial pressing had turquoise lettering of the band's name on the front cover. It was swiftly replaced with the now familiar orange lettering. 15. Love Me Do/PS I Love You by The Beatles - £3,000 250 demo copies of this 1962 7 single contained the misspelling, McArtney'. 16. Space Oddity/Wild Eyed Boy From Freecloud by David Bowie - £3,000. Only a couple of copies of the 7 single with an unreleased picture sleeve are known to exist. 17. Tinkerbells Fairydust LP by Tinkerbells Fairydust - £3,000. A slightly obscure British pop group, Tinkerbells Fairydust recorded this bubblegum psych album for Decca, but it was never released. It had extremely unusual packaging and a laminated front sleeve with a mono stereo peephole' on the back. 18. Erotica by Madonna - £2,000. Picture discs are also very collectible and when Madonna released this album in 1992, it was quickly withdrawn from sale because the toe-sucking image on the cover coincided with similar stories involving Sarah Ferguson, the Duchess of York. Consequently not many were sold so it's a rare find. 19. Love is Strange by Wings - £1,500-£2,000. Love is Strange was due to be released as a 7 from the Wildlife album, however Paul McCartney changed his mind at the last minute. A few copies however dod leak out onto the market and are now valuable records. 20. Tudor Lodge by Tudors Lodges - £1200. This is their one and only album and was released on the legendary Vertigo label. Search records to buy on Love Antiques or if you want to sell your collection the biggest and best place is Discogs. You will need to change the currency to UK though.
What To Sell: Books
Even if your book collection is looking a little dog-eared, you could make a few pounds from it - there's still a huge appetite for used books on sites such as Amazon and eBay. If you're clearing out in bulk, you may be able to sell a few boxes to a wholesaler as a job lot.
What To Sell: Toys
Lego is one of eBay's best selling items, with two searches recorded on the site every minute. Special editions go down particularly well, but a bog-standard bucket of bricks is still likely to net you a few quid. Remote-controlled cars are also sought after, with some fetching prices of more than £100. Video games of all vintages continue to sell well, too.
What To Sell: Furniture
The most frequently searched item of furniture on eBay is the chest of drawers, which fetches an average sale price of £52. Garden furniture also goes down well, while one search for curtains is recorded every minute.
What To Sell: Technology
Thought no one would want your old iPhone 5? Think again. Used smartphones, tablets and laptops are all in high demand, with some fetching prices that almost match the originals!
What To Sell: Bicycles
Bikes are in high demand, with an average sale price of £85 on eBay. If you happen to have an Apollo, Raleigh or Shimano gathering dust in your garage, you're laughing.
Where To Sell
For a quick sell, consider hosting a home sale with friends or a car boot sale. If you have just a few bigger-ticket items, an email to your social network, a Facebook group, or a classified ad on loot.com or gumtree.com can do the trick. Check out the community sales groups on Facebook. Hire HelpFor a fee or commission, you can enlist someone independent (see sellforyou.co.uk) to photograph and list items on eBay for you. The eBay Valet App vets and lists items for you; you get 70% of the profit once they sell (eBay will send you a shipping label or a free prepaid box, and you send off your sold items).
Where To Sell: Useful Websites
eBay is always worth a try, but, depending on what you've got to sell, it might be worth looking into other options...
Try Amazon Trade-In for books and games - it pays in Amazon credit. Find out more here.
For CDs, DVDs, computer games and electronic goods, try Music Magpie, which buys a million items a week at an average of £2 per item.
If you can't be bothered to take photos of, write descriptions for, pack and post every T-shirt, dress and sock in your to-go pile, try direct line recycling. Make as much as £2 per kilo on your old clothes - you can even throw in your old bed linen!
Where To Sell: Find Your Customers
For one-off items with a specific audience, look for specialist outlets like the NCT's "nearly new" sales - some charge commission; others charge a set fee for a table or rail. Getting rid of your wedding dress? Website preownedweddingdress.com "matches" bridalwear sellers and seekers from all over the world. Alternatively, try specialist sellers such as vintage designer clothing outlet future-vintage.co.uk. This approach, involving authentification by fashion experts, will often net you a fairer price. Also check out clothesagency.com, which accepts high street labels as well as designer items, and buymywardrobe.com. Alternatively, try Shpock, the 'Boot Sale App for Beautiful Things'.
Where To Sell: Under The Hammer
Website the-saleroom.com is a brilliant source for information on auctioneers and upcoming sales around the country, and can help you to find an appropriate outlet for specialist items.
How To Increase Your Chances Of Making A Good Sale
Ensure whatever you're selling is clean, in good repair/working order and includes all necessary parts (screws, attachments, buttons, leads). If not, say so - damage doesn't necessarily preclude a good price! Whether selling online or in person, always label items accurately and honestly, and include original packaging, manuals and certificates of authenticity if possible.
Make It Easy For The Buyer
Anticipate the questions they might have (what would you want to know if you were buying the item? Include the answers in the blurb). Don't be afraid to add some personality to your pitch, so that your item stands out from the rest. If you're selling on eBay, don't set your starting bid too high - items with lower starting bids attract more bidders and often achieve higher final prices.
Think About Safety
If planning to sell any item where safety or degradation might be a factor (such as a child's car seat, or a car-related device), do the ethical thing and do a Google search to check that the product hasn't been recalled or had any safety warnings applied to it.
Take Good Quality Photos
If selling online, high quality images are of paramount importance. Good quality photos attract more interest and higher prices.
Get A Proper Valuation
For old, specialist or potentially valuable items, get a proper valuation. The National Association of Goldsmiths' Institute of Registered Valuers (jewelleryvaluers.org) will point you in the direction of qualified jewellery valuers all over the country. Alternatively, valuemystuff.com offers valuations by experts from auction houses such as Sotheby's and Christie's for everything from art to china - you upload photos and details and receive a valuation in 48 hours. But if you think your item is worth serious money, it's safest to get a second opinion - local auction houses, independent local art valuers and even museums will often help out, or point you in the direction of a relevant specialist.