I'm buying this skincare device for £75 off because I'm too lazy to go to a facialist
The FOREO UFO 2 is like having a facialist in the palm of your hand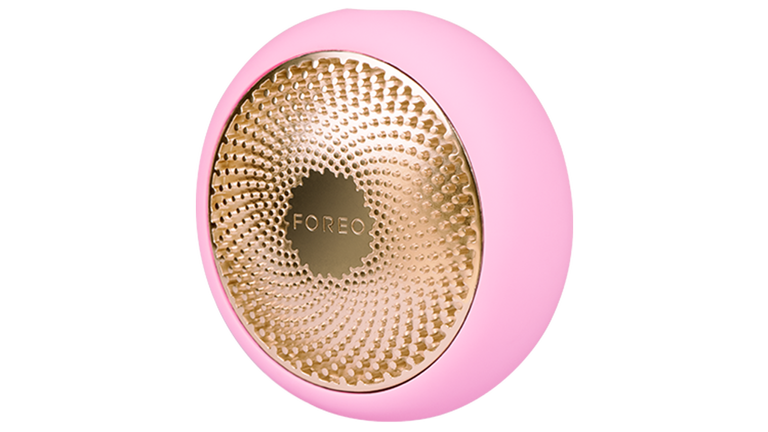 (Image credit: FOREO)
With so many Black Friday deals out there and the best Cyber Monday deals to follow, there's a lot to take into consideration when deciding where to spend your hard-earned money. But for me, the choice was easy - my money's going on the FOREO UFO 2.
Designed to mimic the effects of a professional facial in the comfort of your own safe (and hopefully COVID-free home), this device is one for anyone who has become a bit more of a homebody due to this year's recurring coronavirus lockdowns, or who - like me - are just too lazy to get themselves to a facialist...
FOREO UFO 2: £249 £174.30 (save £74.70) | FOREO
FOREO UFO 2: £249 £174.30 (save £74.70) | FOREO
With T-Sonic facial massaging, full-spectrum LED light therapy and heating and cooling functions, this nifty device is like having a facialist in the palm of your hand. Designed to be used with the brand's unique sheet masks that secure into the UFO 2's clip to work their magic on your skin, this out-of-this-word device will leave you looking like you've walked out of a professional salon.
With 'skin care tools' seeing a 40 per cent rise in Google searches over the past month, it seems we're all looking for a way to perk up our skin from our homes - and the FOREO UFO 2 is here to help us do that.
Designed to be used with the brand's mini masks, which have their ingredients activated by the UFO 2 so that all the goodness penetrates the skin effectively, the device uses a three-pronged approach to revitalise the complexion.
While T-Sonic™ pulsations gently massage the skin to stimulate bloodflow in the skin for a brighter and dewier complexion, LED Light Therapy offers a unique at-home facial experience with three different-coloured wavelengths to target your specific skin concerns.
Thermo-Therapy then gently heats the device to ensure even distribution of the mask product on the skin, while the UFO 2's Cryo-Therapy mode targets enlarged pores and calms puffiness and inflammation in the skin - plus it's a relaxing treat at the end of a hard day.
"These features are very beneficial for the skin," says aesthetic practitioner Dr Raj Arora and skincare expert for FOREO. "The light therapy stimulates collagen and helps kill acne bacteria on the skin's surface, working to fight blemishes. The cooling features helps to soothe and tone the skin after the facial."