Fantastic no-fly cruises to take this year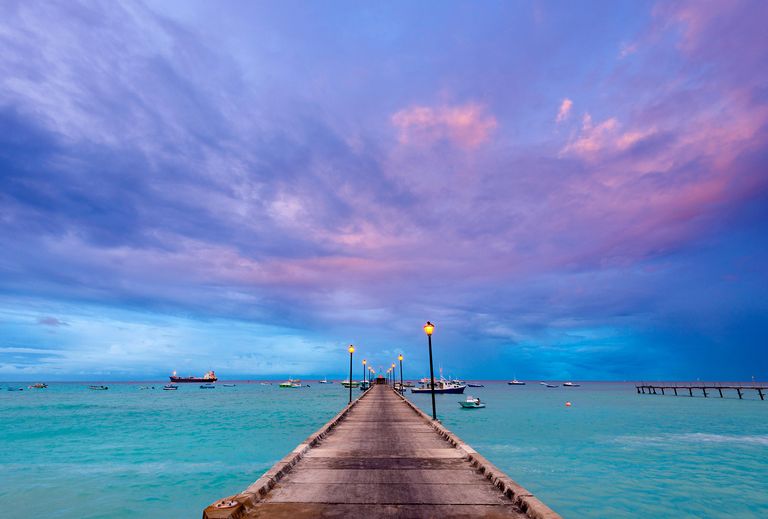 (Image credit: Alamy Stock Photo)
Love the idea of a cruise but not so keen on flying? Well, you're in luck. These no-fly cruises are fantastic.
There's an impressive array of ships sailing from British ports and catering to every taste, whether you're a family, a couple or a group of friends. You'll find everything from mini-breaks to month-long ocean-going escapes – and you'll be surprised just how far you can go without flying anywhere at all. These are the best no-fly cruises to book this year.
Not sure if you should book a river cruise or an ocean cruise? Read our guide before you browse.
Saga Cruises introduces its brand-new ship this summer, the much-anticipated Spirit of Discovery. For over-50s only, the ship promises to be beautiful; every cabin has a balcony, for a start, and there's a gorgeous spa, a choice of restaurants and a jazz club masterminded by Jools Holland. Wine with meals, crew gratuities and a chauffeur-driven car to the port are included, too.
This four-night minibreak takes you to historic Le Havre; St Malo, for Mont St Michel; and Cherbourg, for the D-Day landing beaches. Departs Dover on October 3; from £1,127 per person in a balcony cabin.
More like this: Awesome mini-cruises between two and four nights
Visit some of Norway's most dramatic fjords on this week-long cruise from Edinburgh on Fred. Olsen's friendly ship, Balmoral. You'll sail the craggy Lysefjord and the stunning Sognefjord, the longest and deepest in Europe, ribbons of waterfall cascading down forested rock faces and tiny farming hamlets snoozing on the banks.
There's a chance to ride the Flåm railway, one of the most scenic in the world, and you get a whole day in historic Bergen to explore the 900-year-old waterfront of Bryggen, or visit the colourful market. Because the cruise departs in June, you'll have almost 24 hours of daylight – more time to appreciate the stunning scenery, but pack an eye mask if you're a light sleeper! From £1,399, departing Rosyth June 23.
City breaks don't come at much better value than this; just £279, full board, for a three-night voyage from London Tilbury to the gorgeous old cities of Amsterdam and Antwerp. Explore the canals and do the museums in Amsterdam (don't miss the Anne Frank House) and in Antwerp, lose yourself in the tangle of medieval streets and enjoy the quirky, arty shops.
More like this: Outstanding river cruises around the world for cruise aficionados
Leave plenty of time for sampling the local specialities: moules et frites (mussels and chips) and, of course, decadent pralines made with fresh cream. You'll sail on CMV's cosy ship, Columbus, which has multiple bars, a spa, pool and, for a modest supplement, an excellent Indian restaurant. From £279 for an outside cabin, departing October 31.
If you can't fly, or don't like to fly, you may think the swaying palms and powdery beaches of the Caribbean are something you'll only ever dream of. Not the case, though!
P&O Cruises' Arcadia will whisk you from Southampton to the sunshine on this 28-day trip of a lifetime, calling at seven dreamy islands, among them Barbados, St Lucia and Antigua, as well as Madeira and the Azores. The 2,094-passenger ship is a floating resort, with two pools, a theatre, spa and casino. From £2,549 – just £91 a night, full board – departing October 29.
Inspired? Check out Newmarket Holidays' selection of incredible cruises
Treat the kids or grandchildren to a Mediterranean adventure this summer on Royal Caribbean's family-friendly Explorer of the Seas, which sails from Southampton straight to the sunshine. In 14 nights, you'll visit Gibraltar, Cartagena, Barcelona, Palma, Valenica, Malaga, Seville and Lisbon.
There are four days at sea to enjoy this dazzling ship, which features a surf simulator, an ice rink, mini golf, a sports court, multiple restaurants and award-winning children's clubs. From £1,274 per person, four sharing, departing Southampton on July 21.
Get your glad rags on for this 14-night voyage to the Baltic on Cunard's glamorous Queen Elizabeth, a fabulously elegant, art deco-themed ship with nightly ballroom dancing, gentleman dance hosts, a snazzy gin bar and decadent daily afternoon tea.
Ports include Warnemünde, Helsinki, St Petersburg, where you'll overnight as there's so much to see, Tallin, Riga and Copenhagen. From £1,299, departing Southampton on September 20.