Estee Lauder: Still Beautiful 25 Years On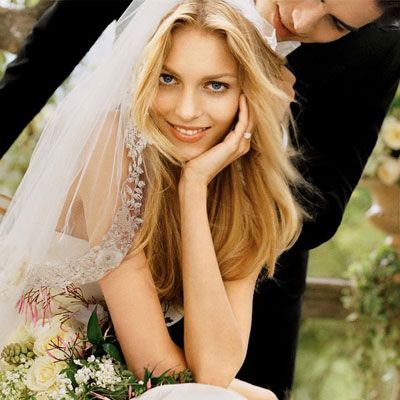 When Mrs Estée Lauder set out to create Beautiful, the last fragrance she'd ever develop, she had a vision in mind. "I want a fragrance that will make a woman feel like she's dressed in an exquisite gown with fabulous jewels, entering a wonderful party where everyone in the room turns to admire her."
Karyn Khoury, who worked alongside Estée to create Beautiful, and who is now senior vice president of corporate fragrance development worldwide for The Estée Lauder Companies, recalls the moment vividly. "The image and the words are still very clear to me, even today. A woman feeling her most feminine and beautiful. The universal analogy for this moment is when she is a bride. You get it right away."
It took seven long years to develop the idea. "Estée would work on fragrance ideas and concepts," says Karyn, "then put them aside and come back with a fresh eye. It takes time for a fragrance to reveal itself, but when she finished, Beautiful was, and is, one of the most memorable, complex and expensive fragrances I've worked on."
The perfect bouquet
Described as the scent of a thousand fresh flowers, Beautiful's extraordinary richness lingers on the skin, mostly due to the abundance of pure fragrant oils, called absolutes: Bulgarian Rose, Jasmine, Tuberose and Iris, made fresh with Cassis absolute (blackcurrant), the use of which marked a new, dramatic statement in perfumery in the 80s.
When Beautiful was launched in 1985, there was a very strong dominance of Oriental, "overtly sexual" fragrances being launched, such as Dior Poison and Calvin Klein's Obsession. In contrast to these, Beautiful spoke of innocence and romance, predicting a trend towards more traditional values.
Beautiful makes a lasting impression
Twenty-five years on, Beautiful is still a "jewel in the crown" at Estée Lauder. "A truly great fragrance continues to be relevant," says Karyn. "Think Guerlain's Shalimar, Chanel No 5 - they transcend time." She explains that Beautiful has always been about love, romance and radiant femininity. "Florals speak to your femininity - to a sense of optimism and happiness. When times are difficult, women take comfort in feeling feminine - that's why, right now, we need it so badly."
Beautiful stories
The name for the perfume came to Estée one day when she was having lunch with some friends. "She called me," Karyn says, "and said 'I have the name: Beautiful. Every time I give the fragrance to someone to smell, they say, "beautiful".' It was a first. The beginning of those direct names."
To celebrate the fragrance's 25 years, there's a limited-edition 25th Anniversary collection that includes: Beautiful Eau de Parfum Purse Spray, £65; the lighter Beautiful Sheer Body Spray, £35; and the exquisite little Beautiful Solid Perfume, £100, the design of which has been borrowed from the Estée Lauder archives. Available nationwide from 28 September.
Did you know?
Every 13 seconds, a Beautiful fragrance is sold around the world.
Beautiful has remained in the top five fragrances in the US since 1985. 1.6m bottles of it are sold per year.
The "Beautiful Brides" have included Paulina Porizkova, Carolyn Murphy and Elizabeth Hurley, with Anja Rubik becoming the latest star.