Estee Lauder's Youth Dew Turns 60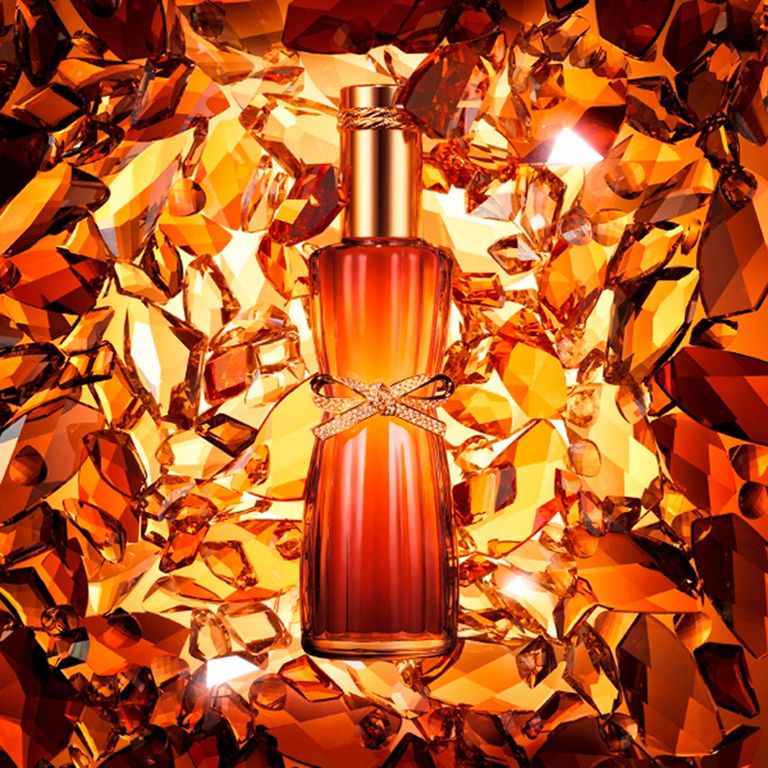 A beauty icon for the last sixty years, Youth Dew is rooted in the post-war era of the 50s. It was a time full of optimism, but with the financial constraints linked to the aftermath of war, women focused on being the "homemaker", creating a perfect world while being less indulgent on themselves.
Perfume, still seen as the playground of the French, was deemed an extravagance and few were created at this time, whereas bath oil was a luxurious necessity. So a young and wise Mrs Estée Lauder developed s deeply seductive bath oil that played to the all-American, feminine, bath-taking girl-next-door.
She made Youth Dew more affordable than perfume so that a woman could buy it for herself without feeling guilty. "I decided that I wouldn't call it perfume," Estée Lauder once said, "I would call it Youth Dew: a bath oil that doubled as a skin perfume."
A scent is born
She opted for a deep, classic Oriental aroma of vanilla and peach, based around ylang-ylang, rose, amber and patchouli, as her first foray into fragrance.
"Youth Dew began with a scent that Mrs Lauder's mother kept in their home for years," recalls Karyn Khoury, senior vice president for corporate fragrance development at Estée Lauder. It had originally been created by her uncle John, a biochemist, for a Russian princess. "Mrs Lauder purchased essences to rework the fragrance until it matched her vision.
After months of experimenting, she was not only thrilled with the outcome, but also discovered that Youth Dew's sweet, warm, diffusive scent easily intermingled with flesh and water, making it the first American bath oil to double as a skin perfume."
Estée Lauder's marketing genius
Legend also has it that Youth Dew was the first scent to have a screw-top - the idea being that when a woman touched it in store, the fragrance would linger on her fingertips and so she would end up wearing it for the day, luring her in under its spell to buy it.
But the clever Estée Lauder had more marketing ploys up her sleeve. "Working to place her then-new Youth Dew fragrance in the best department stores, it was sometimes challenging to get the space and location she wanted," says Karyn. " So, one day, Mrs Lauder decided to let her perfume speak for itself and 'accidentally on purpose' dropped a bottle on the selling floor.
Women from all over the store asked the name of the scent and where they could buy it. By the end of the afternoon, Mrs Lauder had her prime Youth Dew space and location." Youth Dew was literally an overnight success and quickly represented 80 per cent of the company's business at the time.
But there's more to an enduring scent than marketing. "To become a true, continued success, a fragrance must have memorability, signature and quality," says Karyn. Youth Dew has all that plus a "sexy, confident femininity, and a kind of 'retro chic' character, which has new-found appeal to a new generation".
Did you know?
One day, shortly after she had created it, Mrs Lauder got into a NY taxi wearing Youth Dew. The driver complimented her on the fragrance and asked for the name so he could buy it for his wife. Mrs Lauder told him it was Youth Dew and added she had created the scent. The driver looked at her in the rear-view mirror and said "Sure, lady, and I'm Cary Grant!"