This secret Me + Em Cyber Monday sale is driving us wild – here's how to get in on the deal!
Here's how to save in the Me + Em Cyber Monday sale...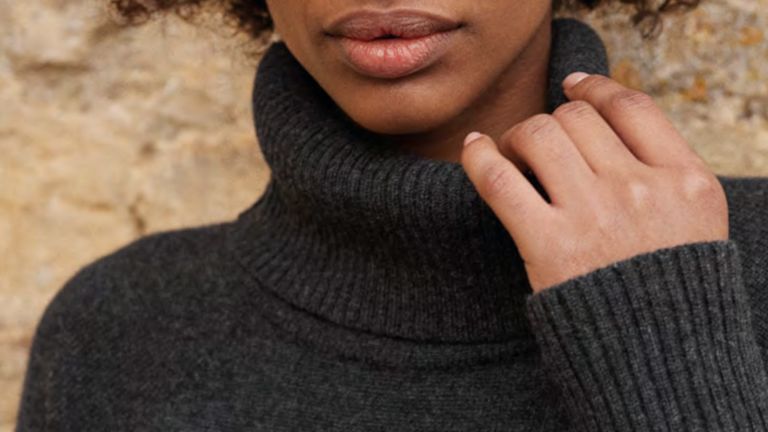 (Image credit: Me + Em)
Guilt-free shopping? Sign us up. Sales offer an ideal opportunity to buy a piece you've been eyeing up for months, but could never quite justify. They're a great way to stock up on slightly pricier brands too, which is why we're going wild in the Me + Em Cyber Monday sale.
While the brand themselves might not have hopped on the Black Friday weekend bandwagon, their stockist Selfridges have. And, as part of Selfridges' Cyber Monday deals, you can save 20% on all Me + Em items with the code 'SELFCCE'.
If you're not familiar with the Me + Em brand, allow us to fill you in. Putting the focus on 'intelligent style' each piece is both fully functional and suitably stylish. Instead of following trends, Me + Em instead focus on creating flattering, timeless pieces you'll wear time and time again - music to our ears as we try to make more sustainable shopping choices.
Timeless of course, doesn't equal boring, so expect stand-out prints and unusual shapes alongside hardworking basics.
You can shop the range below, but beware - sizes in the most popular pieces are selling out fast. Go, go go!
Me + Em Cyber Monday deals to shop now
Me + Em Dot Print Woven Midi Shirt Dress: £295.00, £236 (save £59) | Selfridges
This monochrome, geometric print frock would look great teamed with a red lip. View Deal
Me + Em Tailored Tweed Collarless Jacket: £350, £280 (save £70) | Selfridges
It doesn't get much more classic than a tweed collarless jacket. Nail Parisian chic by wearing yours with skinny jeans and pumps. View Deal
Me + Em Polka Dot-patterned Silk-satin Blouse: £275.00, £220 (save £55) | Selfridges
This silk-satin blouse will make even your most well-worn denim feel brand-new. View Deal
Me + Em Dot Print Silk-crepe Blouse: £250, £200 (save £50) | Selfridges
Splash out on the matching skirt too to create the illusion of a dress. They can be mixed-and-matched with other pieces too to max out your cost-per-wear. View Deal
Me + Em Pleated Geo Print Crepe Midi Skirt: £150, £120 (save £30) | Selfridges
Pleated skirts are really flattering, creating a feminine silhouette. View Deal
Me + Em Houndstooth Single-breasted Woven Blazer: £295, £236 (£59) | Selfridges
Padded shoulders and a houndstooth print make this a power blazer Joan Collins would be proud of. View Deal
Me + Em Romantic Floral Satin Maxi Dress: £295.00, £236 (save £59) | Selfridges
Featuring two perfectly co-ordinated floral prints, this satin maxi is a real show-stopper. View Deal
Me + Em Rib-trimmed Wool Scarf: £95, £76 (save £19) | Selfridges
A new scarf is an easy, and purse-friendly, way to breathe new life into last season's coat. View Deal
Me + Em Houndstooth-print Cropped Slim Mid-rise Woven Trousers: £175.00, £140 (save £35) | Selfridges
Swap your trusty jeans for these tailored trousers. They're easy to dress up and down too. View Deal
Me + Em Metallic Moiré Woven Bomber Jacket: £180, £144 (save £36) | Selfridges
The perfect layering piece for in-between days, this midnight blue shade is far more forgiving than black on sun-starved complexions. View Deal