The best Black Friday watch deals 2020: early discounts to shop right now
These early Black Friday watch deals are not to be missed.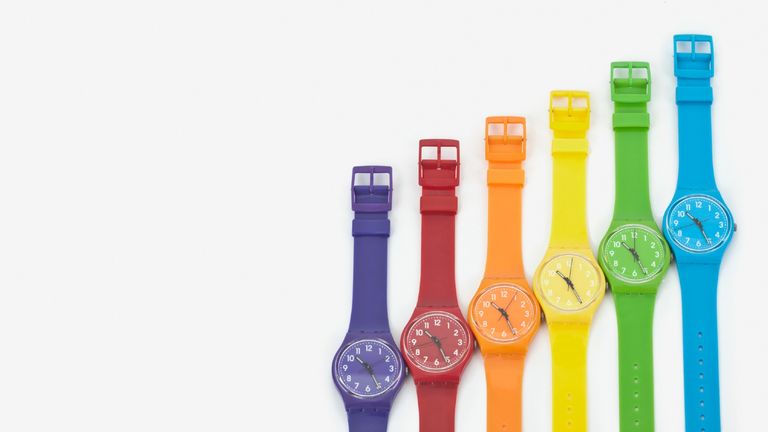 (Image credit: Getty / David Selman/Fuse)
You can make huge savings by shopping the Black Friday watch deals this year on 27 November.
A designer watch is an investment and many timepieces go on to be passed down through generations – making the purchase of a luxury watch special in more ways than one.
Whether you're shopping for a new watch for yourself, for a special man in your life, for an anniversary gift or as a special present for a milestone birthday like a 40th or 50th birthday gift, the best Black Friday deals is a great opportunity to find the perfect present but at a seriously reasonable price.
With Black Friday not far off this year, here are some of the best early Black Friday watch deals for 2020 – and the brands to keep an eye on for more discounts.
Early Black Friday watch deals – quick links:
Black Friday watch deals: What we expect to see in 2020
Amazon are always at the forefront of Black Friday, offering some of the most competitive prices and discounts in the UK. Although you may not commonly associate Amazon with being a shopping destination for the purchase of designer watches, the huge online retailer actually has a vast selection of styles and brands to choose from.
Last year Amazon.co.uk ran a 50% off discount across extended lines of women's watches and men's watches for Black Friday. This included designer brands like Fossil, Michael Kors, Hugo Boss and Armani. The sale also included classic watch brands such as Casio, Sekonda and Timex.
Also offering 50% off watched for Black Friday last year were Goldsmiths. Both Goldsmiths and Amazon will be ones to watch for the best Black Friday watch deals in 2020.
Brands that discounts their own watches in the past have included Fossil and Skagen, with certain styles reduced by as much as 50%.
WatchShop, who sell brands including Tissot, Gucci, Rotary and Citizen, offer great deals all year round and have been known to reduce timepieces by as much as 50%.
Should I wait to shop the Black Friday watch deals?
With Black Friday falling on Friday November 27 this year, the annual mega-sale is still over a month away. If you're looking for the special gift or brand new watch to add to your collection right now, the date of the sale may seem a little far away.
The 'pros' of waiting to shop the offers and 2020 Black Friday watch deals is that you could save hundreds of pounds. Plus, with so many discounts on offer over the course of Black Friday and the weekend that follows, the chances of you finding the exact make and model you want but for less than the usual RRP is pretty high.
If you don't want to wait to buy a watch in the Black Friday sale this year, we've rounded up a few of the best offers, deals and discounts on watches available right now – so you can get (or give) a brand new timepiece sooner rather than later.
Will there be any Black Friday Apple Watch deals?
Yes, and we've already found one! Out of all the watches out there, possibly one of the most coveted ones is the Apple Watch. One of the most common smart watches out there, the Apple Watch boasts a host of clever features, making it effectively like an iPhone for your wrist.
With the ability to make phone calls, send text messages and reply to Whatsapp notifications, it has all the social features you may want in a smart watch, while health features such as heart rate, blood oxygen and ECG tracking make it one for anyone out there who wants to stay a bit more aware of what's going on in their bodies.
It's also handy for those who want to leave their phone at home and head out for a walk or run as you can log into your favourite streaming service and listen to music, podcasts and even motivational exercise classes. Plus you can monitor any walks or workouts, with the newer models even able to monitor swims with the water resistant feature, so you can log and keep track of all of your fitness.
Apple themselves don't always offer discounts on the Apple Watch during the Black Friday sales, however, there are a couple of retailers who may allow us to make some savings on the smart watch.
High street giants Argos, Currys and John Lewis all sell the Apple Watch, as well as online retailer Very. So we'd keep an eye on all of them to see if they will include the Apple Watch in any of their Black Friday sales.
Here's one Black Friday Apple Watch deal we have already spotted at Amazon:
The best early Black Friday watch deals 2020
So treat yourself or a loved one to a brand new timepiece this Christmas - at these prices they are hard to refuse.