The Best Order To Apply Skincare Products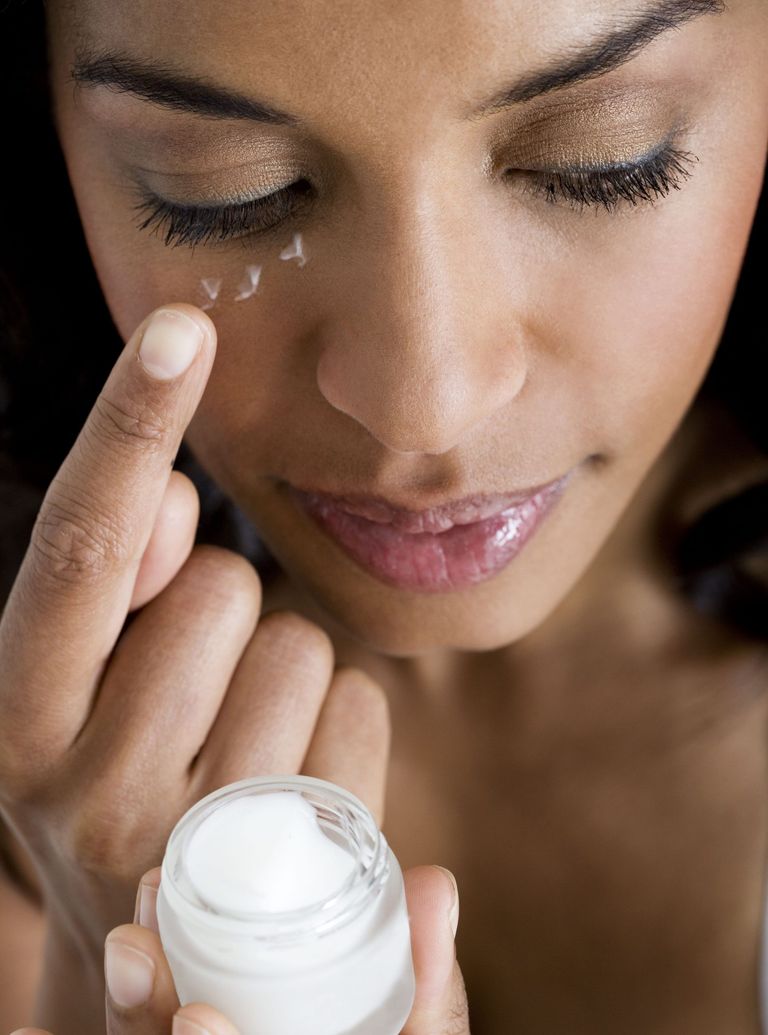 (Image credit: Rex Features (Shutterstock))
You've got the toner, serum, facial oil and SPF to hand, but a sense of uncertainty hits you every time you slather them on. While you think you know the order that your skincare lotions and potions should be applied, you're not entirely sure - which is where we're stepping in.
As beauty categories seemingly multiply - hello, essences and overnight masks! - the rules of how we layer our creams are becoming progressively blurred. So, we asked Katalin Berenyi, co-founder of French-Korean fusion beauty brand Erborian, to put our steps in order. This is where she placed them...
The Morning Ritual
1. Cleanser Naturally, a cleanse comes first and Katalin recommends doubling up your wash by starting with an oil or cream, then rinsing with a water based product.
Try: Erborian Cleansing Crème Aux 7 Herbes, £30, and Clarins Gentle Foaming Cleanser with Tamarind, £19
2. Toner "This is the hydrating step," says Katalin, who recommends applying a toner with hands and gently tapping it into the skin.
Try: The Body Shop Vitamin E Hydrating Toner, £9.50
3. Serum or Essence The thinnest products like a serum or essence should go before your creams and oils, as these light lotions tend to deliver ingredients into your pores most efficiently.
Try: Jurlique Nutri-Define Essential Conditioning Lotion, £32
4. Eye treatment Yes, an eye treatment comes before face oil or moisturiser. Katalin says any texture will do for day - an eye cream, serum or gel.
Try: Elemis Pro-Radiance Illuminating Eye Balm, £34
5. Face Oil If your skin is especially dry or prone to flaking in the winter, mix a facial oil with your day cream to keep your complexion comforted. "In the morning, we need to apply the oil before moisturiser," says Katalin. "If we apply it on top, we risk looking much too shiny during the daytime."
Try: Trilogy Rosehip Oil Antioxidant Plus, £26.50
6. Moisturiser A face cream or moisturising gel comes after your toner, serum and oil. Why? "Its role is to seal all that dewy hydration into your skin," says Katalin.
Try: REN Evercalm Day Cream, £28
7. SPF Perhaps the trickiest product to place, we've finally got the verdict on sunscreen; it goes last in order to create a protective shield that's not compromised. Makes sense.
Try: Benefit Dream Screen, £25
The Night Time Ritual
1. Cleanser Here, the double cleanse becomes more crucial in order to remove SPF, makeup and any grime that has found its way into your pores. Use Katalin's technique again: an oil cleanser first to remove the surface dirt, followed by a water-based cleanser to deplete the residue.
2. Toner Pop on a toner, again with your hands and tap it into skin. Strum your fingers all over your face and neck to promote de-puffing lymphatic drainage.
3. Serum or Essence Just as with your morning regimen, a serum or essence should predate face oil and cream, in order for the potent ingredients to be absorbed effectively.
4. Eye Treatment When choosing an eye treatment for night, Katalin recommends a light gel or serum texture, as "something too heavy while you sleep can accentuate bags around the eyes".
Try: Bioderma Sensibio Eye Contour Gel, £9.50
5. Face Oil For all skin types, an oil can bring balance, hydration and nutrition to your pores. Katalin says to apply it before a face cream - or instead of, if your skin is oily.
6. Night Treatment Your night cream or overnight mask goes here. It's that final, utterly thirst-quenching step that seals your toner, serum and oil in, while bumping up hydration levels.