The Best Make-Up Buys On The Shelves Right Now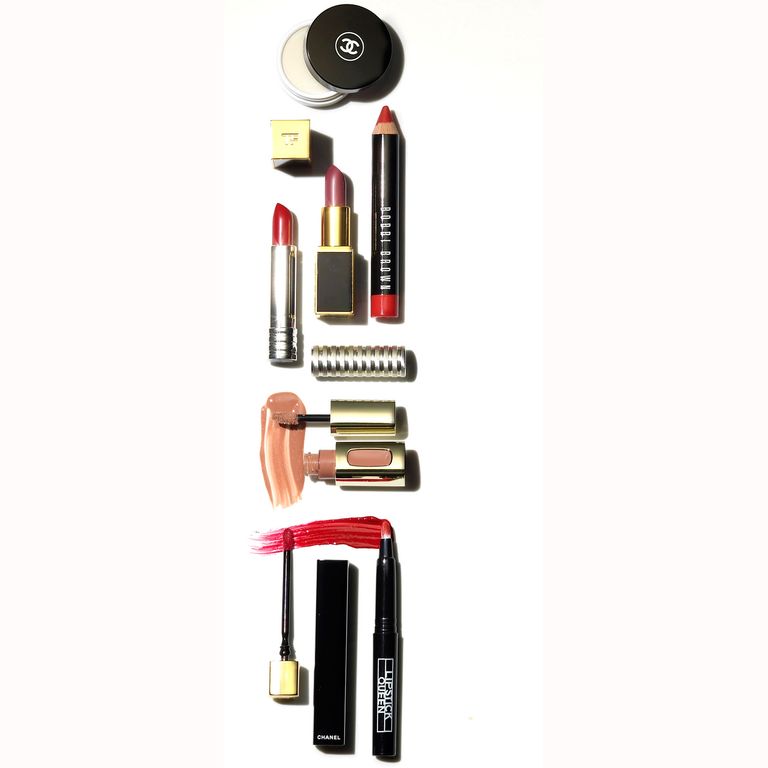 The best lips, eyes, base and nail buys, as chosen by our panel of judges and woman&home readers
woman&home's Best In Beauty Awards are back for 2015, rounding up your favourite beauty products of the past year. The winners are soon to be announced but in the mean time we take a look at the best make-up items, as chosen by you!
From base and foundation that blends seamlessly into your skin giving you a completely natural look to those daring lip colours you want to stand out, we've got it covered.
Buying make-up can be quite overwhelming. Department stores are stacked floor to ceiling with different brands, colours, coverages and solutions. We've all fallen in to the trap of arriving at a make-up counter and buying up everything they tell us we need only to get it home and be bitterly disappointed with our purchases.
So, before your next visit to the make-up counter, have a good flick through this gallery because these items have been tried, tested and recommended by our trusty w&h readers. But you don't just have to take their word for it - we've also recruited eight reliable judges. We have a dermatologist, a make up artist , a business woman alongside five more trusted names - all giving their verdict on the products that no-one should be without. Meet our Best in Beauty make-up judging panel...
Zoe Ball - TV and radio presenter, including BBC Two's Strictly Come Dancing: It Takes Two Karren Brady - Businesswoman and Lord Sugar's aide on The Apprentice; honest and true, especially about a lipstick! Ruth Newman - Director of beauty at House of Fraser, lives and breathes beauty products on a daily basis! Jo GB - w&h Beauty Director, author and journalist with over 25 years in the beauty industry, knows what she likes and loves! Anastasia Achilleos - Hands-on celebrity skin facialist who can always spot a hot new beauty must-have Dr Stefanie Williams - UK dermatologist and medical director at European Dermatology London Mary Greenwell - A-list make-up artist with over 30 years experience, she's the one to trust when it comes to make-up Sam McKnight - Award-winning celebrity hairstylist to the stars, he knows all there is to know about hair
Flick through to see the make-up products simply can't live without...
Best Matte Lipstick
Tom Ford Lip Colour Matte, £37 'I loved it, and I only had to apply it once, as it has great lasting colour. A real confidence booster.' RN
Best Nude Lipstick
L'Oreal Paris Color Riche L'Extraodinaire Liquid Lipstick in Nude Ballet, £8.99 'Subtle, natural colour, not too sticky and really lasts.' ZB
Best Lip Stain
Lipstick Queen Vesuvius Liquid Lipstick, £22 'A twistable liquid lipstick with built-in lip brush for precise application.' MG
Best Lipgloss
Chanel Rouge Allure Gloss, £26 'You just feel sexy opening the box! Strong colour, amazing staying power and no stickiness.' KB
Best Lip Crayon
Bobbi Brown Art Stick, £19.50 'Incredibly easy to use, straight from the tip: a creamy texture that really lasts!' JGB
Best Lip Treatment
Chanel Hydra Beauty Nutrition Nourishing Lip Care, £30 'This treatment is always in my kit - I can't live without it!' MG
Best Lip Colour
Clinique Long Last Soft Matte Lipstick, £18 Our reader fave, winning 13% of the vote. 'Awesome. I can apply and forget about it.' w&h reader
Everything you need for eye-catching make-up...
Best Value Mascara
Avon Big And Daring Volume Mascara, £8.50 'A winner - my eyelashes became so long and thick, I had to cut down my use!' KB
Best Volume Mascara
Givenchy Noir Couture Volume Mascara, £24.50 'A dramatic mascara for an impressive, full-on night-time look.' ZB
Best Mascara Base
Suqqu Mascara Base, £22 'Japanese brands recognise that we don't all have long lashes. The short bristles on this wand make for easy application and unrivalled definition.' MG
Best Pencil Eyeliner
Elizabeth Arden Beautiful Color Precision Glide Eyeliner, £17 'I absolutely loved this eyeliner! I'm usually rubbish at applying it (thanks to my crinkly eyelids), but this goes on great and smudged nicely.' ZB
Best Brow Palette
Clarins Perfect Eyes And Brows Palette, £35 'Cara Delevingne, eat your heart out! My balding eyebrows looked thick, groomed and tamed - I can hardly believe it!' KB
Best Gel Eyeliner
Bobbi Brown Perfectly Defined Gel Eyeliner, £18 'Goes on incredibly easily and dries super fast so it stays in place.' JGB
Best Pen Eyeliner
Benefit They're Real! Push-Up Liner, £18.50 'Lasts all day with asbolutely no smudging! Plus the thin pencil nib lets you start with a small line close to the eyelashes, then build it up, depending on how thick you like it.' RN
Best Eyeshadow
NARS Dual-Intensity Eyeshadow, £21 'I love the new packaging - slick and modern, as one would expect from the wonderful Francois Nars!' MG
Best Brow Gel
Benefit Gimme Brow, £18.50 Gives my non-existent brows great colour and shape, but doesn't look harsh.' w&h reader
With flawless looking skin, you don't need much else
Best Sheer Foundation
Chanel Les Beiges All-In-One Healthy Glow Fluid SPF 15, £34 'I loved this so much, I immediately bought it in my own shade!' ZB
Best Make-Up Primer
Clarins Instant Light Radiance Boosting Complexion Base, £26.50 'The perfect glow in a bottle! Skin looks radiant and stays hydrated.' RN
Best Cover Foundation
MAC Pro Longwear SPF 20 Compact Foundation, £25 'Adds coverage and stays on, but without caking.' KB
Best Flawless Foundation
Estee Lauder Perfectionist Youth-Infusing Makeup SPF25, £37 'Like an instant facelift! I feel confident all day.' w&h reader
Best Concealer
Dior Diorskin Star Concealer, £22 'Great texture and colours for natural-looking cover and flawless skin.' JGB
Best BB Cream
bareMinerals Prime Time BB Primer-Cream Daily Defense SPF30, £23 'Easy to apply and kept foundation in place all day.' RN
Best Light Foundation
Tom Ford Traceless Perfecting Foundation SPF15, £62 'The best foundation to come out in the past year. Fab coverage with a natural finish.' MG
Best Face Bronzer
Charlotte Tilbury Beach Stick, £30 'Captures that holiday glow in a simple, easy-to-use stick.' KB
Best Pore Perfector
Kiehl's Micro-Blur Skin Perfector, £23 'After using a pea-sized amount for two weeks, I can see improvement in pore size.' RN
Best Face Highlighter
Dior Glow Mazimizer Light Boosting Primer, £28.50 'Gives skin an instant dewy radiance, under foundation or over the top as a highlighter.' JGB
Best Face Contour
Laura Mercier Bonne Mine Stick Face Colour, £26 'Contour, sculpt and bronze all at the same time.' MG
Best Blusher
Clinique Chubby Stick Cheek Colour Balm, £19 'Gives me that 'just been to the gym' glow.' w&h reader
Nails
Nail care just goes from strength to strength!
Best Cuticle Oil
L'Occitane Shea Nail & Cuticle Nourishing Oil, £12 'Just so easy - I love pen applicators. I'm usually rubbish with these things, but this just fits in my make-up bag now.' ZB
Best Base Coat
Orly BB Creme, £15 'Worn on its own or under polish, this nude polish fills, smoothes and makes nails look flawless. I'm a huge fan.' JGB
Best Hand Wash
Aveda Shampure Hand and Body Wash, £17 'Great pump action, and its scent - which Aveda is now famous for - is a welcome addition to my bathroom.' RN
Best Top Coat
Ciate Geltox, £99 'Turns your own nail polish into long-lasting gel, which means it lasts longer and dries instantly. Easy to use; a great addition to the home manicure market.'
Best Nail Polish Remover
Nails inc Express Nail Polish Remover Pot, £8 'Really handy for both desk side and at home, this product eliminates the usual fuss and mess involved with removing nail polish.' RN
Best Hand Cream
Elemental Herbology Hand Nutrition Intensive Hand And Nail Repair Creme, £16 'I adore hand creams and keep them in spots around my house - this one is now posted by my front door to apply before I head out in the morning.' MG
Best Nail Treatment
Sally Hansen Nail Rehab, £9.95 'It saved my nails! This stopped them breaking all the time, and they are much stronger now.' w&h reader
Fragrance
New favourites - which will you be wearing?
Best Romantic
Acqua Di Parma Rosa Nobile Eau de Parfum, £72 'A pretty perfume, light and refreshing. It's especially good during the day.' RN
Best Indulgence
Roja Parfums Lily Extrait, £275 'Soft, sensual and feminine, I really loved this - and the bottle is just a piece of art.' KB
Best Cologne
Jo Malone Wood Sage & Sea Salt Cologne, £82 'This was just stunning on one of my friends. It's my favourite.' ZB
Best Everyday
Liz Earle Botanical Essence No100, £49 'Lovely and unintruding.' DrSW
Best Sensual
Mary Greenwell Fire, £90 'So Mary - sexy, deep and so womanly. Every woman should wear it!' SmcK
Best Evening
Tom Ford Velvet Orchid, £72 'Voluptuous, sexy, like I've wrapped myself in velvet.' MG
Best Comfort
Guerlain Eau de Cashmere, £62 'The ultimate luxurious scent - you just want to snuggle up in it.' JGB
Best Seductive
YSL Black Opium, £64 'Gorgeous - totally unexpected and very sexy. I feel glamorous wearing it.' w&h reader