Aquagold facial: w&h Beauty Ed tried the 'botox-lite' treatment and here's what you need to know
The Aquagold facial is microneedling meets Botox—but is it worth it?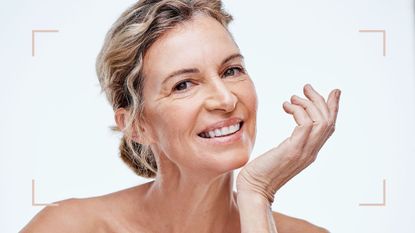 (Image credit: Getty images)
The Aquagold facial flies a little bit under the radar, but it is definitely worth paying attention to. This high-tech treatment is fairly new on the scene and had a brief moment in the sun as Kim Kardaishian's pre Met Gala treatment of choice in 2018. But if you're reading this and wondering what on earth an Aquagold facial is, that would probably put you in the majority.
Essentially, this treatment could be described as injectables for people who are terrified of injectables. Those of us for whom a diligent skincare routine is working well enough, but who want the extra oomph only an aesthetic practitioner can provide. Yes, it involves needles, and yes, it often involves Botox and filler, but no it isn't injecting into muscles or plumping up specific features. Think of this as a subtle take on your classic 'tweakment'
While the Aquagold facial may not have the household name status of the likes of skin boosters or microneedling, beauty insiders have been quietly raving about it and word-of-mouth momentum is building (say what you like about Kim K but that woman knows her treatments) But with sessions costing from $450/£350, it's worth doing your research to find out if this alternative to Botox is the right choice for you and your skin. Here's everything you need to know.
The Aquagold facial: your complete guide
What is the Aquagold facial?
The Aquagold facial, or to use its full name Aquagold Finetouch, is a bespoke injectable treatment that combines elements of microneedling, Botox, filler, and mesotherapy (where vitamins are injected into the skin). Its aim is subtle, holistic work on skin texture, pigmentation, pores, radiance, and lines, without going hell for leather attacking any one particular issue.
The unique technology rests on the Aquagold Finetouch device, which is essentially 20 tiny 24-carat gold needles, as fine as human hair, with a little chamber on the end into which your aesthetician will mix up a customized cocktail of ingredients. This can include various vitamins, Botox, hyaluronic acid filler, stem cells, and many ingredients you would find in the best skincare products such as antioxidants and peptides.
The device is stamped across the face, delivering the cocktail into the top layers of the skin. It can also be used on various parts of the body such as the hands, neck or chest, and can be combined with platelet-rich plasma therapy (PRP) AKA the famed 'vampire facial' where vials of your blood are spun then injected back in for rejuvenation (note to the squeamish: you don't have to do this bit.)
You can expect a bit of a glow the next day, some skin texture improvements in five days, and the very best and final results within a couple of weeks. Aquagold says improvements on radiance, lines like crow's feet and skin smoothing action on pores can last for up to three months, billing this as the ultimate no-pain, no-downtime big-on-results treatment—but can anything live up to that sort of hype? I tried the Aquagold facial to find out.
Aquagold review: what it's really like
As a beauty editor in her mid—okay mid-to-late—thirties, the siren song of injectable treatments like Botox is very much calling, but another voice screaming about scary frozen foreheads and Real Housewives has thus far drowned it out. So when I heard about the Aquagold, with its medical-grade ingredients yet entirely non-terrifying delivery method, I thought—sign me up! After the year we've had, my dull, stressed skin needs more of a kick start than even the best retinol cream can provide.
What happened during the appointment?
It goes without saying that who administers it is the most important part of any treatment. I booked into Natali Kelly Clinic in London's Chelsea, after researching registered nurse and beauty insider's favorite Natali and her (discreet, expertly done) injectible work, both via word-of-mouth and before and after photos on social media. The calm, sophisticated space felt more like the home of a friend with impeccable interior tastes and the cash to make them a reality than a clinic. But the detailed consultation, pristine treatment room and care with which Natali picked my bespoke infusion (a bit of Botox, hyaluronic acid, vitamins, and peptides) felt reassuringly, comprehensively medical. After showing me the tiny Aquagold device with its teeny-tiny needles, I lay back for a thorough cleanse and swipe of beta hydroxy acid on my oily T-Zone, ready to let the good stuff absorb.
What does the Aquagold facial feel like?
Crunch time. There's always a point when I try any beauty treatments, between signing a consent form and waiting for it to begin that I get a bit tense and wonder if I've made the right choice or what my mum would think (never seemed to grow out of that) As soon as the Aquagold facial began my shoulders dropped, it is hand-on-heart, not only not painful but actually strangely relaxing. You're not being injected per-say so much as lightly stamped and the device rhythmically worked its way across my cheeks, nose, chin, and even lips without so much as a flinch. We kept up an easy conversation right the way through, and after what felt a ludicrously short amount of time (I'd say around 20 minutes) we were done. There was no 'thank god that's finished' feeling I've experienced with traditional microneedling, Natali applied some soothing skincare, and off I went.
What were the results like?
As someone with pale Celtic skin and—as Natali rightly deduced when I arrived makeup-free—mild rosacea, I was geared up for my usual post-treat Campari red complexion, but was pleasantly surprised. I was pinkish in places and slightly tight but nothing anyone else would notice. You could definitely have Aquagold without canceling your lunch plans after. I cracked on with life and the next day, studied my face, which appeared business as usual abeit with a velvety softness so I knew something was up. A week later, things kicked up a gear and my irritatingly gapey pores were visibly chilled-out looking, in fact my whole face looked rested and refreshed. I also noticed—joy!—less rosacea flushing (Natali told me this can happen) One month on, things are still looking fresh. Would anyone else spot a dramatic difference? Maybe not, because nobody studies your face like you do. But have two separate people made a point of complimenting my skin generally? Absolutely. And most importantly, I can tell. And I'm genuinely delighted with the results.

Aquagold facial: w&h verdict
Needless to say, I loved the Aquagold facial and am already plotting how I can squeeze in another appointment ( wondering how often should you get a facial like this? Apparently having three sessions, a few months apart will give you gold standard results) But with that said, do I think Aquagold Finetouch is for everyone? No probably not.
If, like me, you're not really looking to "fix" one particular aspect of how you look but are definitely up for general rejuvenation, subtle results, and an all-around freshness boost then yes, yes, one hundred times yes get this treatment. It is incredibly quick, almost entirely without discomfort, has no downtime, and the results last a good few months. The fact it can be customized exactly to your needs is incredibly useful, and it's suitable for almost everyone, even sensitive skin types.
With that said, it is pricy, and won't achieve super dramatic changes if that is what you are after. So if you have sagging skin, specific deep lines that you want to eradicate, or have lost volume and want to replace it, this won't give you those sorts of results. For that, you will need to consider other, probably more invasive, treatment options such as traditional Botox or Ultherapy. As ever, the absolute best thing you can do is research a great practitioner who you trust and book in for a thorough consultation to decide what treatment will suit your needs best. Luckily for me, I've found The One in the Aquagold facial— I suspect we'll be hearing a lot more about this treatment in years to come.
---
Aquagold Finetouch Facial costs £500 at Natali Kelly Clinic
Or find a clinic near you at Aquagold.com (US) or Aquagold.co.uk (UK)
Sign up to our free daily email for the latest royal and entertainment news, interesting opinion, expert advice on styling and beauty trends, and no-nonsense guides to the health and wellness questions you want answered.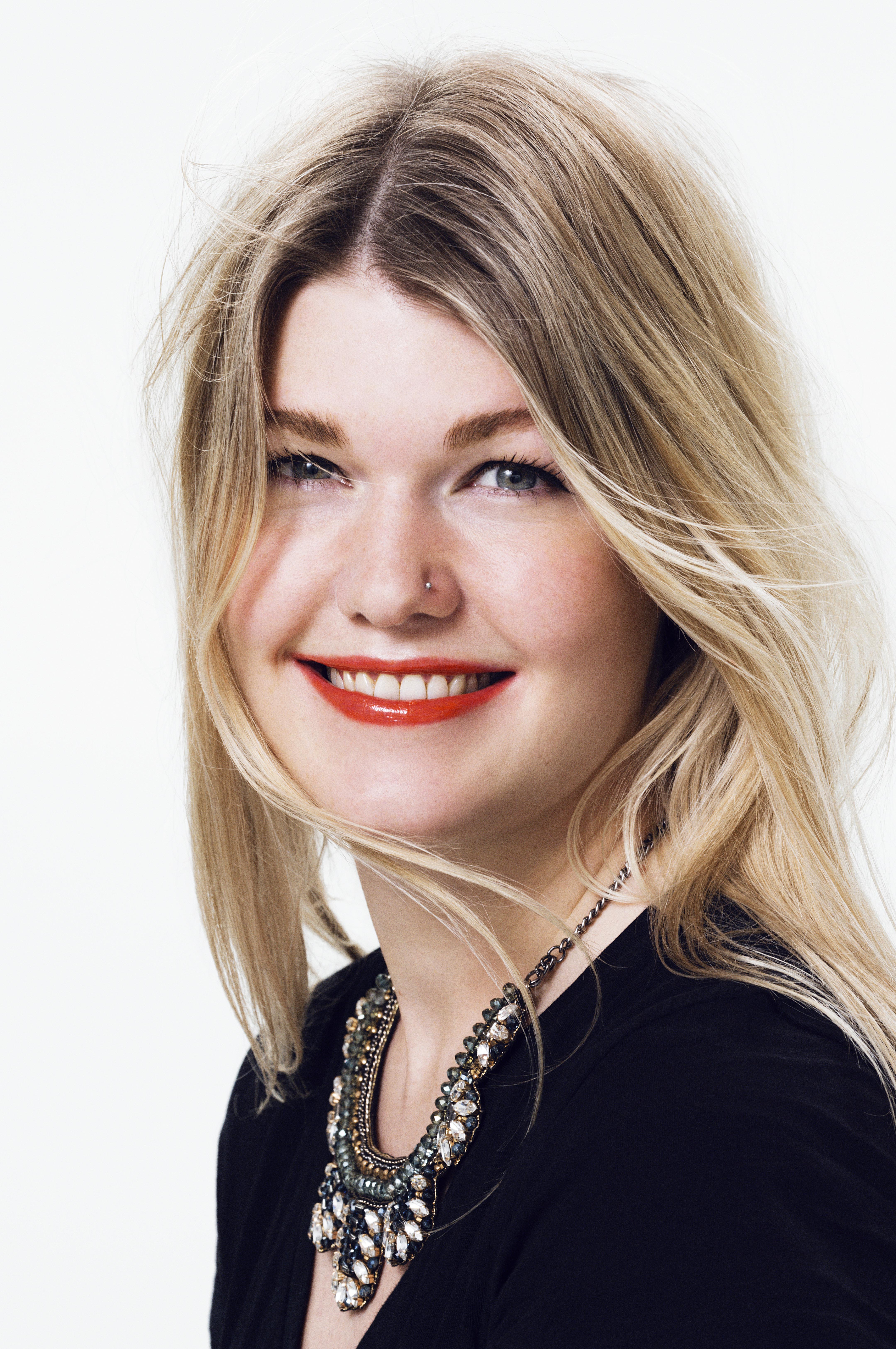 Beauty Editor, womanandhome.com
As woman&home's Beauty Channel Editor, Fiona Mckim has tried more products than she's had hot dinners and nothing makes her happier than raving about brilliant finds on womanandhome.com or her instagram grid (@fionamckim if you like hair experiments and cute shih-tzus). Fiona joined woman&home as Assistant Beauty Editor in 2013 under industry legend Jo GB, who taught her everything she needed to know (learn about ingredients and employ extreme cynicism). She has since covered every corner of the industry, from interviewing dermatologists and celebrities to reporting backstage at Fashion Week and judging the w&h Beauty Awards.