Is mascara bad for your eyelashes and should we take a break from wearing it?
We ask the experts, is mascara bad for your eyelashes? Here's what they had to say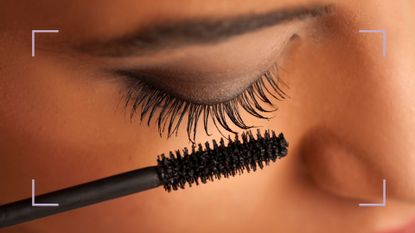 (Image credit: Future/Getty)
woman&home newsletter
Sign up to our free daily email for the latest royal and entertainment news, interesting opinion, expert advice on styling and beauty trends, and no-nonsense guides to the health and wellness questions you want answered.
Thank you for signing up to . You will receive a verification email shortly.
There was a problem. Please refresh the page and try again.
It's a beauty bag essential – but is mascara bad for your eyelashes? While many of us hope that the answer is no, according to the experts, it can indeed be beneficial to take a break from your go-to wand every now and then.
Your best mascara is one of the most important products in your beauty kit and can instantly pull a look together. From natural flutter to lots of drama, mascara can be used in multiple ways to add definition and really open up the eyes. And whatever your go-to lash look is, most of us apply a few coats every day.
But is mascara bad for your eyelashes? And should we be taking regular breaks from our favorite formula? We've asked the experts to share their thoughts on the subject, but it's important to note that as with many makeup products, not all mascaras are created equal. Some are kinder – or less kind – to lashes than others.
Is mascara bad for your eyelashes?
"No, in principle mascara isn't bad for your eyelashes," says Dr Sophie Shotter (opens in new tab), award-winning aesthetic doctor and founder of Illuminate Skin Clinic. Before you have a sigh of relief, note that there are a few factors at play here. "If you're using a clean formulation and take your time to remove it gently at the end of the day then there shouldn't be a problem," continues Shotter. "There is, however, a small risk with mascara that it can clog up your hair follicles and cause irritation."
Is it healthier not to wear mascara?
Despite not being that bad for your lashes (with the correct care and formulation), it is still technically healthier for your eyes and eyelashes not to wear mascara, says Dr Rachna Murthy (opens in new tab), consultant oculoplastic and aesthetic surgeon. Why? Because certain ingredients can cause irritation. "The current eye cosmetics manufacturing trend is the inclusion of preservatives to prolong shelf life," explains Murthy, "benzalkonium chloride (BAK) is the most commonly-used preservative in eye cosmetics and it can cause allergies and irritation."
Look out for oils, too, "oils in mascara can promote infestation with microscopic organisms called Demodex mites, which may contribute to the inflammation of the eyelids." While this all sounds very alarming, do not stress. Murthy assures us that, "when used in moderation, mascara is safe." If you do suffer from eye sensitivity, "seek out products that are free from the ingredients mentioned above," opting instead for one of the best mascaras for sensitive eyes.
What happens if you wear mascara every day?
"Wearing mascara daily can contribute to dry eyes, red eyes, eye irritation, and allergies," warns Murthy. "Good habits like replacing products regularly, avoiding application right up to the lash line, removing mascara before bed, and cleaning the lashes with an eye-safe product can all reduce the risks," continues Murthy. The experts agree that, as a general rule, it's a good idea to replace your mascara every three months to avoid bacterial buildup in the products. Noted! Also never, ever share your mascara with other people. It's a big no-no.
Should you take breaks from wearing mascara?
"Advice on this varies significantly," notes Shotter, "but there is evidence to suggest that if you feel your lashes are looking a little thin, it's beneficial to take a break from wearing mascara for a week or so." Murthy seconds this and adds, "taking breaks can help reduce the build-up of bacteria that can lead to inflammation of the eyelids." And for those experiencing eye sensitivity, "it's a good idea to stop mascara use completely for a couple of weeks," says Murthy.
What is the healthiest mascara for your eyelashes?
Seek out clean formulations, free from known irritants. "Waterproof mascaras are more damaging as they are much harder to remove, meaning they can increase the risk of lash damage," says Shotter. "They're also more likely to build up on the lashes with the risk of debris getting into the eyes and causing sensitivity," adds Murthy. If you do use a waterproof formula, it's important to learn how to remove waterproof mascara safely and gently.
"Ingredients like biotin, hyaluronic acid and vitamin E can all be found in some mascara products," says Shotter, "these can help to boost lash growth and hydration." Be cautious of mascaras containing 'conditioning oils' to promote lash health, as Murthy flags, "certain ingredients, such as castor oil, can also be an irritant."
How to remove mascara to avoid damaging eyelashes
Carefully removing mascara is key to maintaining healthy lashes. "If you don't fully remove mascara then it can clog up the hair follicles and harm hair growth," warns Shotter. "But equally, many of us are too vigorous with mascara removal, damaging lashes and causing them to fall out." It's important to find that happy medium (and the right product for the job).
Murthy's top tip? "Using one of the best micellar waters and a cotton pad, close your eyes and wipe gently from the inner corner of the eyelid to the outer corner of the eyelid. Then take the pad upwards and downwards to remove any last traces of mascara." Shotter prefers an oil-based eye makeup remover. "Put it on a cotton pad and press gently against the lashes," she says, "avoid rubbing or pulling the lashes."
The best kind-to-lash products to try now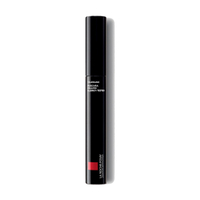 (opens in new tab)
La Roche-Posay Respectissime Mascara for Sensitive Eyes | RRP: $21/£17.50
A godsend for sensitive eyes, this dermatologist-tested mascara is free from preservatives, parabens, alcohol, fragrance, and lanolin. It's also 100% hypoallergenic and contains ceramides and arginine to condition and strengthen lashes. Two coats will give you a natural-looking flutter.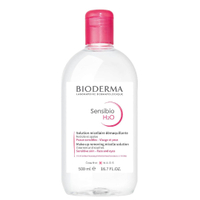 (opens in new tab)
Bioderma Sensibio Cleansing Micellar Water | RRP: $16.99/£16.10
Effectively remove stubborn makeup (like waterproof mascara) with this gentle micellar water that's specifically formulated with sensitive skin in mind. It's fragrance-, alcohol- and paraben-free and is also hypoallergenic. Use with a reusable cotton pad to wipe away makeup.
Emma Stoddart is a freelance beauty journalist and self-confessed skincare aficionado with over five years' industry experience. Emma has worked for some of the UK's top women's titles including Net-A-Porter, Stylist and Grazia. Her experience spans online and print as well as producing editorial shoots with some of the industry's biggest artists, including Val Garland. Asides from working with them behind the scenes, she's also had the chance to interview the likes of Patrick Ta, Pat McGrath, and Sam McKnight for all their insider tips and tricks.