How to remove false eyelashes without damaging your real ones
Addicted to falsies? A lash pro tells us how to remove false eyelashes in the safest, healthiest way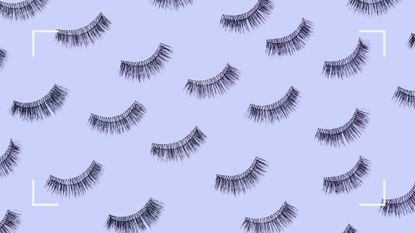 (Image credit: Getty)
If your flutter comes from a pack you'll need to learn how to remove false eyelashes in the correct way. This season is all about full, flicky lash looks, and a good set of falsies can take your eye makeup to the next level. But before you hurriedly whip off those strips as bedtime beckons, let us share how to remove false eyelashes the right way.
The beauty of the best false eyelashes is that they should have no effect on your natural lashes since the strip adheres to the skin just above the lash line, rather than the hairs themselves. The key is taking them off properly. So, once you've mastered how to apply false eyelashes, you'll need to learn how to get those bad boys off to ensure you don't compromise your own lashes or the skin around them.
Jennifer Johnson (opens in new tab), Brand Director of Ardell explains, "If removed aggressively and in a rush, false lashes can cause irritation to your natural lashes and in some cases the skin around the eye. Plus, continuous aggressive tugging of lashes can lead to premature wrinkling of the delicate eye area." Whereas if you treat those falsies well, you'll be able to use them time and time again. Ready to learn how to remove false eyelashes properly? We've got the lash word.
How to remove false eyelashes, step-by-step
1. Work in the right order
It's the end of the day and you're ready to take off your makeup, falsies and all, but where do you start? Should you cleanse your skin first or tackle those lashes head-on? "Your false eyelashes should be removed before beginning the rest of your makeup removal routine," advises Johnson.
2. Break the bond
First things first, make sure your fingers are clean. According to Johnson, "A remover isn't technically needed: you can remove strip lashes by gently pulling on the lash at the outer corner." What you don't want is for the strip lashes or clusters to pull on your skin or natural hairs as you do this. "If you feel the lashes tugging, you can soften the adhesive with a cotton swab soaked in a good quality makeup remover, oil cleanser, or cleansing balm and run this along the lash line," says Johnson. "This will work to break up the lash adhesive, allowing the lash to slide off."
Our beauty editor recommends...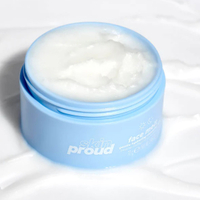 (opens in new tab)
Skin Proud Face Melt Cleansing Balm | RRP $10.50/£12.95
"I personally love a cleansing balm - they feel so rich and decadent," says w&h Beauty Editor, Stephanie Maylor (opens in new tab). "This one applies like a balm and then melts into an oil cleanser, which blasts through makeup and excess lash glue, whilst conditioning the skin."
3. Give individuals seperate treatment
If you've gone for individual lashes, the removal operation will differ based on the adhesive used. "Many people use a strip lash adhesive for their individual lashes," says Johnson. "If this is the case they can be gently pulled, or again if you feel tugging, apply an oil-based makeup remover onto a cotton swab to loosen the adhesive. If, however, a specific individual lash adhesive has been used, you should use lash glue remover."
Our beauty editor recommends...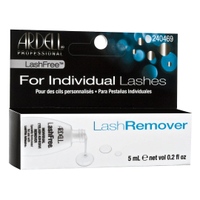 (opens in new tab)
Ardell Individual Lash Remover | RRP $4.75/£4.99
This dissolves adhesive so you can remove single lashes without tugging. To use, Johnson says, "Cover the lower eyelid with a paper tissue, close your eye, and apply the remover with a cotton swab. Wait a couple of minutes for the bonds to break and gently peel off the lashes."
4. Refresh and reuse
Did you know you can reuse false eyelashes up to 15 times with the right aftercare? Once they're off, make sure you treat your falsies with love and they'll be ready for your next night out.
"Remove any excess adhesive from the lash band then clean them with a gentle, sensitive eye makeup remover on a cotton bud," explains Johnson. "Swipe this along the lash band, removing any makeup and adhesive build-up. Let the lashes dry completely and store them back in the box they came in, in the half-moon display trays, or in a case for individual lashes."
---
How long can you wear false eyelashes for?
As tempting as it may be to chance a second day's wear by rolling into bed with perfectly-applied falsies, they should be considered a short-term makeup look, just like your best foundation, blusher or eyeliner. Sleeping in your strips can not only irritate your eyes, but also cause the eyelashes to crease and crimp so much that they can't be reused.
"Strip lashes can stay on for up to twelve hours per application, as long as they are applied correctly," says Johnson. Individual lashes may last a little longer, but for even greater longevity, she recommends cluster lashes, which can be worn for a few days.
Our beauty editor recommends...
How to look after your natural lashes in-between falsies
Applied correctly, falsies are a minimum-damage, maximum-impact option. "You can actually wear false lashes every day if you are practicing proper application and removal," says Johnson. "With the correct techniques, false eyelashes won't cause any distress to the delicate eye area."
Whether you prefer strip lashes, individuals, or lash extensions, it's important to care for your natural eyelashes, just as you would the hair on your scalp. Johnson recommends using a lash growth and strengthening serum every night before bed to give your lashes the best possible nourishment.
Our beauty editor recommends...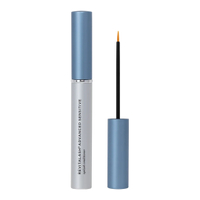 (opens in new tab)
Revitalash Advanced Sensitive Eyelash Conditioner | RRP $106/£109
"The original Revitalash serum made a noticeable difference to my own lashes after regular lash perming took its toll," says Maylor. "This is a new version, formulated for sensitive eyes by ophthalmologists, which delivers all the nourishment needed for longer, lush lashes with even less risk of irritation."
Stephanie Maylor is a Beauty Editor working across five national magazine titles, with almost 15 years' experience in the industry. She has written for many brands, including woman&home, Grazia, Now, More!, Fabulous, NW, Woman, Woman's Own, Woman's Weekly, Essentials, Best, Chat, and OK! online.
In 2010 she launched her own beauty blog, which was shortlisted for Best Beauty Blog in the 2011 and 2012 Johnson & Johnson Beauty Journalism Awards. She has interviewed many high profile industry experts and celebrities including Alesha Dixon, Twiggy and Christina Hendricks.