How to dye your own hair and achieve a salon-worthy finish, according to expert colourist Josh Wood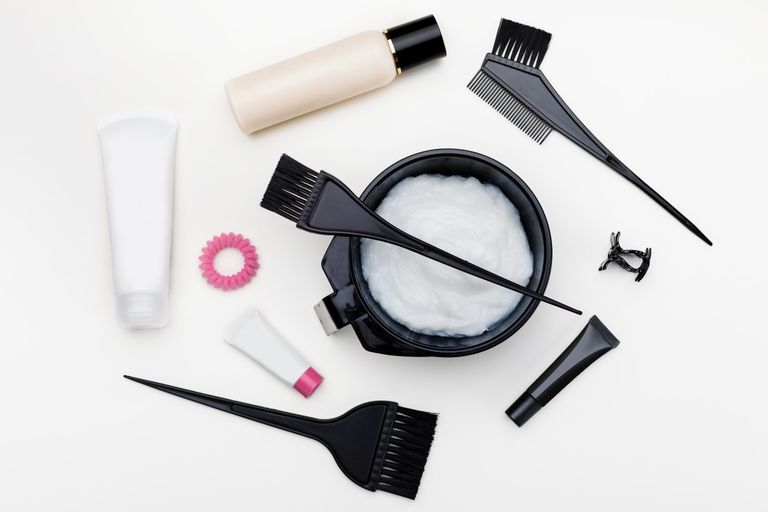 Whilst some might say picking your shade is the trickiest part of colouring your hair at home (warm or cool tones – help!) it's often the application that leaves us stumped.
So if you want to shift your shade without a trip to the salon, but fear a lop-sided finish or missing a spot at the back, follow the ultimate guide on how to dye your own hair from expert colourist Josh Wood.
How to dye your own hair: Josh Wood's top tips
1. Don't skip the patch test
Make sure you do a patch test. And ideally a strand test. Then you're ready to begin.
2. Divide and conquer
You should use a good, wide toothed comb to brush out your hair beforehand; smooth hair means you won't get clumps of colour or missed patches. Then, split your hair into a 'hot cross bun' style, i.e., four sections. When you begin to colour, you should endeavour to keep your sections neat, so that it's easy to keep track of what parts have been coloured and what haven't. To section the hair as you go along, you can use the comb, or even just the tip of the colour bottle.
MORE:The new beauty treatments you need to try in 2019
3. Re-think your technique
I personally recommend using the 'dotting method' when applying colour. Practically this means squeezing the bottle and dotting the colour on in a line along your section parting, and then rubbing the dots in to your roots for maximum coverage. Technique really is everything. The trick here is to take your time and really make sure you've caught every last grey. Stubborn greys tend to appear around your hairline, so it's worth paying particular attention to this area when you apply your colour.
4.Tackle the back
Colouring the back of your head is, undeniably, the hardest part of home hair colouring, especially when you're alone. Your ideal situation is, obviously, to have someone else to look over your work and let you know if you've missed any parts. However, you can create equal results yourself taking some time and using a hand mirror. Naturally, you will rely on 'feel' more when it gets to the back of your head, but if you use the double mirror method (a hand held mirror reflecting the back of your head into a larger mirror), you will be able to see clearly if you've missed a spot.
MORE:Hair trends 2019: the latest trending hairstyles for stylish women
5. Avoid stains
There are a couple of ways to avoid colour staining the skin. If you are at home Vaseline works well. You can also purchase barrier cream from pharmacies. The best way to stop staining is to not leave the colour sitting on the skin for too long. Wet some cotton wool & carefully wipe around the hairline, being careful not to scrub the colour off the hair. If you have left the colour on & it has stained, lather shampoo on cotton wool & rub quite vigorously. Alternatively use some skin toner, this works well too.
See – home hair colour made easy!