How To Make Blonde Hair Beautiful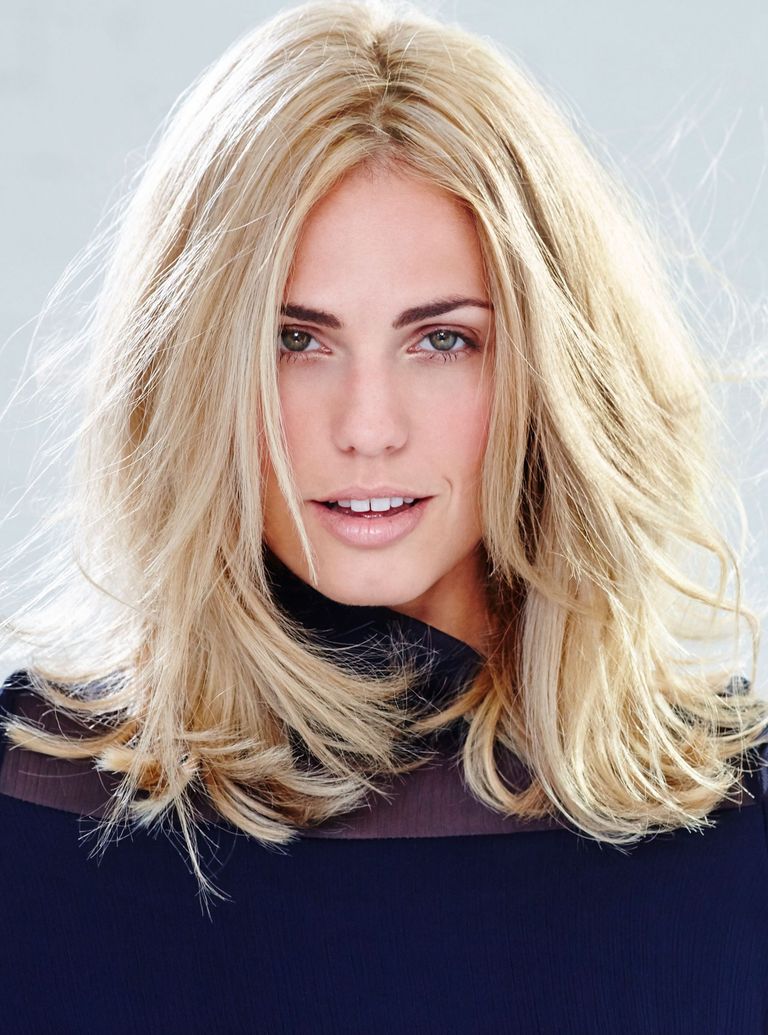 Scandi "hygge" hair is the ideal - stylish, cool, chilled Nordic style. "I love cool, bright hair tones with fair skin, almost a Scandinavian blonde, with sections of ice-white tones to lift hair and give it some dimension," says Nicola Clarke, creative colour director for Color Wow and John Frieda Salons.
Think more bleachy than beachy "If you're tired of the softer, 'girl next door' blonde," says stylist and legendary blonde Lisa Shepherd. "Try an edgier, sharper blonde. The soft and gentle balayage approach works well over winter when we're covering up with hats, but it's refreshing to bring back the bleachy tones and create waves with cooler, icy-blonde shades."
Getting the right blonde for you "talk your blonde through with a professional colourist first," advises nicola. "Bringing photos of hair colours you like is a great starting point," she adds. Choose images of similar skin tones to you. "Also let your colourist know a little about your lifestyle (for example, how often you can visit the salon, or how you style and wear your hair), as it will help to determine which shade would work - really big colour changes require much more maintenance."
Golden rules to reduce brassiness + Don't shampoo every day + Avoid heated stylers + Cover up in the sun + Ditch metal brushes + Make time for a weekly treatment
The latest salon technique
Balayage - where a stylist paints freehand lights into your hair without using foils - has been steadily gaining popularity for fast, super-natural results and totally customisable colour to suit you. Now the latest spin on the trend is Zig Zag Balayage, pioneered at top London salon, Errol Douglas. Instead of the classic ombre technique, where lighter colour is painted through the ends for a grown-out look, Zig Zag Balayage involved blending multi-dimensional colours throughout every part of the hair in a zig zag motion, for a gentle graduation of colour that's super flattering. "The best thing about this is it has been designed with the purpose of minimal regrowth, ensuring you get the most out of your colour," says Errol Douglas MBE.
W&H Beauty Editor Fiona McKim tested the treatment and was suitably impressed. "As a lifelong "full head of highlights" girl I've been steered towards modern freehand techniques and my blonde is all the better for it. With this balayage my hair looks naturally sunkissed and healthy, with a mixture of tones and lovely face-framing lights around the front. Best of all, my roots (a sad mixture of mousy brown and grey) took far longer to noticeably peek through, and the whole thing was done in about half the time I would usually spend in the salon chair.
BEST BLONDE TO SUIT YOUR SKIN? Getting the right blonde to suit your skin type - and your age - is often tricky. "Skin type and tone may seem complicated and a bit of a minefield, but it doesn't have to be," says Lisa. "My advice is to keep it simple." There are always exceptions but here are the general rules...
If you're pale-skinned, burn in the sun, prefer silver jewellery, often wear grey or soft cooler colours, then it's pretty certain you're going to pull off any type of cool blonde, from a creamy biscuit blonde to a white platinum.


If you have olive or self-tanned skin, tan well, prefer gold jewellery and accessories, lean towards warmer shades of make-up, clothes and so on, you're likely to need a warmer, more golden shade of blonde. Think caramel, honey or bronze blonde.
PRO TIP Warmer, honey shades should shampoo twice a week with PRO:VOKE Liquid Blonde Colour Activating Treatment Shampoo and condition it with PRO:VOKE Liquid Blonde Intense Shine Conditioner. Platinum blondes should try TIGI Bed Head Dumb Blonde Violet Toning Shampoo, an intense violet pigment that brightens and removes yellow brassy tones.
Buy PRO:VOKE Liquid Blonde Colour Activating Treatment Shampoo, £4.99,PRO:VOKE Liquid Blonde Intense Shine Conditioner, £3.99, at Boots.com
Buy TIGI Bed Head Dumb Blonde Violet Toning Shampoo for £13 at Amazon.co.uk
Better blonde care Use a sulphate-free shampoo, such as Pureology Hydrate Shampoo for Dry, Colour-Treated Hair, or Color Wow Colour Security Shampoo, to reduce colour fade and brassiness. Use rich intensive masks such as Kérastase Reflection Chroma Riche. "If you're going bleach blonde, it's important to do it slowly in stages," says Nicola. "An Olaplex salon treatment, from £50 in salon, allows us to colour hair without damaging it, and to rebuild hair strength."
Buy Pureology Hydrate Shampoo for Dry, Colour-Treated Hair, £12 at Amazon.co.ukColor Wow Colour Security Shampoo, £16.50 at Colorwowhair.comKérastase Masque Chroma Riche, £29, at Kerastase.co.uk
Got a fringe? Roots will look more obvious, so work with that as a look by keeping some of your natural colour at the roots for more depth, making regrowth less of an issue.
Super Condition there's little doubt that blonding affects the condition of hair, making it super porous and more fragile, dramatically reducing its softness en route. the bonus, however, is that as your hair will be drier, it will have more volume at the roots too, making it a great colour choice for thin, fine hair.