Delilah Cosmetics: The Beauty Brand Loved By Holly Willoughby and Emma Willis!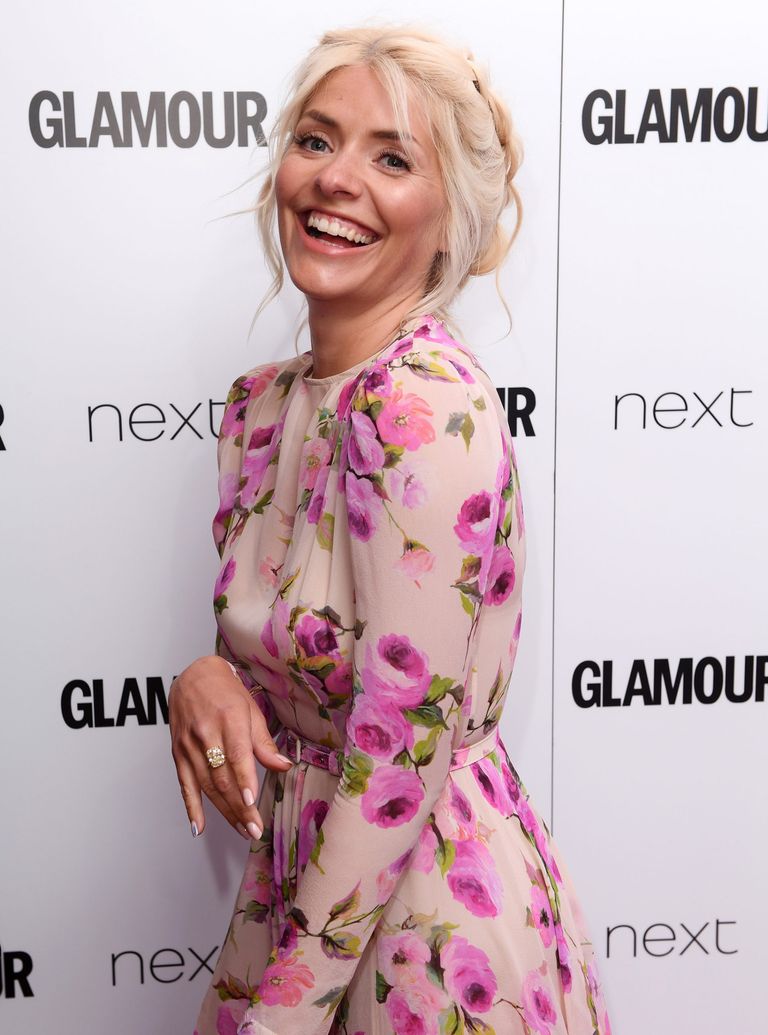 (Image credit: Rex Features (Shutterstock))
When it comes toHolly Willoughby's beauty bagwe are always looking to have a peak inside. The This Morning presenter has daytime fashion and beauty down to a T. She always looks flawless and we regularly covet her best fashion and beauty buys.
And when it comes to the night, Emma Willis has got it covered. The TV presenter best known as host of Celebrity Big Brother has an army of fans lusting over her latest looks.
So it is no surprise that both of these fabulous women love the same underrated beauty brand - Delilah cosmetics!
Don't worry if you haven't heard of it, Delilah cosmetics is a relatively new beauty brand that only burst onto the scene in 2014.
Holly Willoughby's make-up artist Patsy O'Neill revealed that out of the British collection of paraben free products, the one Holly adores is the 'Time Frame Future Resist' Foundation in the "Pebble" shade. There are eight shades in total.
Delilah CosmeticsTime Frame Future Resist Foundation £34
This foundation has an SPF of 20 and Patsy says it is her go-to product when creating a casual day-time look for Holly.
[instagram]
The foundation costs £34 and can be purchased from the brand's own websitedelilahcosmetics.com.Holly has also used the setting powder, lipsticks and blushes from the brand.
Delilah cosmetics matte bronzer £34
Emma has been pictured wearing lots of different products too.She was recently seen in thecream lipstick(£24) andmatte bronzer(£34).
[instagram]
[/instagram]
X Factor judges Sharon Osbourne and Nicole Scherzinger and Poldark's Eleanor Tomlinson are some of the other celebrities who back Delilah cosmetics.
Delilah cosmetics has three founders, Rupert Kingston, Hannah Nicholson and Juliet White. All of them have years of experience in the make-up and beauty sector but were desperate to see more boutique British brands on the market.
The website explains: "Delilahhas been created as a capsule collection of carefully formulated cosmetics which offers women a touch of understated luxury they can enjoy every day. All our cosmetics are paraben free and no animal testing has been conducted or commissioned for any Delilah products."
So will you be giving this beauty brand a go? Let us know your thoughts on it and your personal experiences if you do decide to purchase something.