Cult Beauty Products Making A Comeback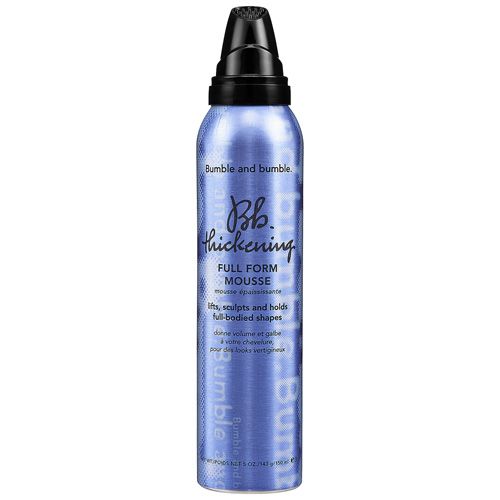 Discover the boomerang beauty products that have regained bestselling status...
Have you discovered the boomerang cult beauty buys that have been in, out then back again to bestselling status?
Each of these well-established beauty products was a best seller back in the day and is now making a comeback with a fanbase full of faithful users, as well as new ones who have just discovered it for the first time. You'll recognise a good few household staples in the mix, perhaps your family used to keep a stockpile of Ponds Cold Cream or Astral in the cupboards? These best-known brand cult beauty buys may have been out of the public eye for a spell, but are now making made a remarkable comeback, thanks to their incredible quality and staying power.
Mousse was the powerhouse hair product of the 80s. Whether you scrunched it into your perm, or smoothed it into a chignon, there wasn't a product on the market that could compete with its sky high lift and hold. Fast forward a few decades and big name beauty brands are investing in 'styling foam' - AKA good old-fashioned mousse - perfect for defining curls and creating top heavy styles which are now firmly back in fashion.
The lightweight texture of Bumble and Bumble Full Foam Mousse, £9.50 inflates hair like a pumped-up lilo when heat is applied. Even fine hair will look full-bodied yet miraculously doesn't feel packed to the gills with product.
Pond's Institute Cold Cream Cleanser, £3.29
The super cream of its day, Ponds Institute's Cold Cream Cleanser has been a chemist bestseller since 1907. You might associate Ponds with your grandmother, but don't underestimate it's powers to gently sweep away impurities and soften skin in one fell swoop. What's more, it's brilliantly effective as a hydrating face mask or nourishing hand cream too. Ponds' affordable price tag and trusted reputation has earned it scores of devoted fans over the decades, including Kylie Minogue. Several years ago the singer heralded it her favourite product to remove make up, a ritual passed down from her mother.
Pear's Transparent Soap, £1
We've all seen a bar of Pear's Transparent Soap in our time, but famous beauty bloggers Pixiwoo (aka make up artists Sam and Nic Chapman) have brought it back into our beauty bags with a clever hack, as revealed to W&H's beauty team.
So what's the trick? This £1 English bathroom classic is an unbeatable eyebrow tamer. Simply dampen the soap, rub an eyebrow brush back and forth until it lightly lathers, then brush up eyebrow hairs, working your way along until they're all coated and leave for a minute to set. Nic demonstrated this technique on our Assistant Beauty Editor, who reported instantly bulked up brows that didn't flake and stayed fixed in place until bedtime - far longer than with a pricy brow gel.
The best brows of your life for the price of a bar of chocolate? No wonder Pear's Soap is making a comeback.
Astral Soft, £2.99
You've probably heard of Astral - everyone from Joanna Lumley to Kate Beckinsale and Twiggy have expressed their love of this iconic multi-tasking moisturiser. Now, as well as the original richly hydrating formula, you can also pick up a tube of Astral Soft, a lighter lotion in a handbag friendly tube, with soothing aloe vera and protective vitamin E. It's still a total steal at £2.99 and can be used to nourish skin just about everywhere - face, body, hands and cuticles. It also makes a gentle cleanser and can help fade scars and pigmentation...the list is truly endless.
Pommade Divine, £19.80
Before it disappeared from the beauty shelves in the 1980's, Pommade Divine was a household staple for over 200 years. Famed for it's ability to soothe everything from cuts and sunburn to bites and bruises, it has relaunched, and we couldn't be happier.
Cornsilk Satin Loose Powder, £6.70
When Cornsilk made its return to the beauty world last year, it sold out in Boots and Amazon (where it topped the list of bestselling powders) at sensational speed. Created with a natural walnut formula, the translucent pigments lack the stodgy grey tinge sometimes found in more modern, pricer counterparts, making it a great choice for all skin colours. Make-up artist Aimee Adams, who has worked on Helen Mirren and the Duchess of York says her clients can't get enough of its soft-focus satin finish. During a recent interview she explained 'It takes all the oiliness off but it gives you a real glow. It never goes cakey. If someone's really, really sweaty I can powder their nose 50 times and it never looks like they have powder on.'
Aqua Manda Fragrance, £35.99
Due to popular demand and a successful Facebook campaign - set up by fans who were paying upwards of £80 for the last remaining bottles - Aqua Manda is back on the beauty shelves. The feminine mixture of mandarin, patchouli and cinnamon oil was originally created in the 40's but achieved bestselling status during the swinging 60's. Original curator, Christopher Collins has been heavily involved in the relaunch which has seen nine additional products added to the line, including a handbag sized purse spray, featherlight body powder and luxe bath oil.
Denman Tangle Tamer Hair Brush, £5.95
First patented in 1938, Denman's bestselling D3 brush became an instant hit thanks to its detangling 'porcupine effect' bristles. Today, the brand's newest offering the Denman Tangle Tamer is sitting pretty at number two on Amazon's bestselling hairbrush list. Lined with the label's signature super-soft bristles, it gently glides through tangle prone hair and works particularly well on colour-treated hair for damage-proof styling.
Elizabeth Arden Eight Hour Cream, £27
Unbelievably, this clever little number is 80 years old, so has absolutely earned iconic status as a multi-purpose must-have. You can slick it on everything from dry skin to cuticles and sun burn, as well as a moisturising gloss for lips. Basically if you only have room for one product, don't leave the house without Elizabeth Arden Eight Hour Cream. Find more beauty tips
Chanel No 5 perfume, from £53
A fragrance classic that has never gone out of fashion, Chanel's No 5 fragrance still sits on the dressing tables of women the world over, thanks to its timeless, confident and sexy scent.
YSL Touche Eclat, £25
The make-up item that changed the beauty routine for women everywhere, and which so many other brands have replicated, is still the hero product for banishing dark under-eye circles and highlighting skin. YSL's Touche Eclat is quite rightly in every top 10 beauty product list going. Find more beauty tips
No7 Protect & Perfect Beauty Serum
Once BBC1's Horizon programme claimed to have evidence that Boots' Protect and Perfect serum reversed the signs of ageing, it prompted stampedes to the nearest store and this anti-ageing wonder cream was a sell-out hit. Used twice a day on face and neck, consumers can't get enough of this serum - and all for a snip at just £19. Find more beauty tips
John Frieda Frizz Ease serum, £6.99
What did curly-haired women do before Frizz Ease hit the shelves? John Frieda's magic remedy is the best-selling buy for frizz and long ago won over the support of the beauty industry, picking up awards everywhere for its ability to transform frizzy, dry hair into polished, smooth.
L'Oreal Paris Elnett Hairspray, £3.89
The hairspray of choice for every hairstylist of all time Elnett hairspray gives long-lasting hold without stickiness and combs out in one brush, which is all anyone really wants from a hairspray, isn't it?
Clinique Dramatically Different Moisturizing Lotion, £29
Clinique basically invented the three-step skincare routine, cleanse, tone and moisturise with this Clinique Dramatically Different Moisturizing Lotion, a light, fragrance-free hydrator that's a bit like a plumping 'drink' for the skin.
Kiehl's Creme De Corps, £16
Kiel's number one best-selling product, and with for good reason too, Kiehl's Creme De Corps moisturiser is rich and buttery but melts into skin far faster than you'd expect, leaving zero greasiness behind and a light, hydrated sheen. Find more beauty tips
Clarins Beauty Flash Balm, £30
A make-up bag essential for women across the world, Clarins flash balm has the power to pep up skin, regardless of how many hours sleep you've really had. It's hydrating so plumps from within, and also contains light-reflecting particles to fake a whole load of glow, use it under your makeup, or on top of cheekbones to highlight. Find more beauty tips