Best Skin Care Products For Every Decade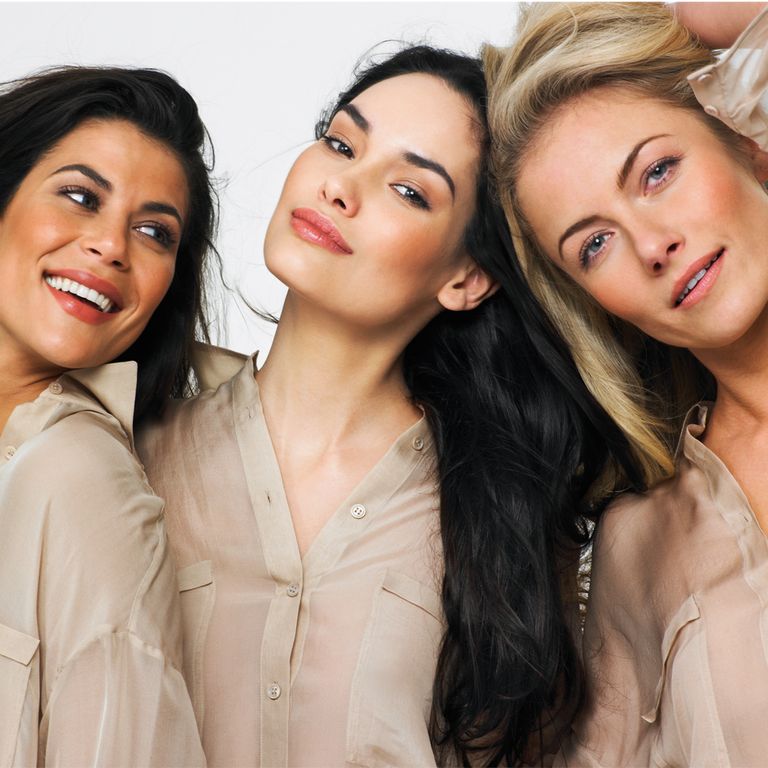 The best skin care products for you in your 30s, 40s, 50s, 60s and 70s
Looking for the best skin care products for the age you are now?
When was the last time you shook up your skincare regime with a new product?
If you have to cast your mind back through the mists of time to answer my question, you're not alone. Once we're out of our twenties, not only have most of us got the measure of our skin type and texture, but you probably also know which brands you love and which you won't be trying again in a hurry. Let's face it, beauty products aren't cheap, so it's no surprise that once we find what we think are the best skin care products we're not all that tempted to deviate into the unknown.
But what happens when your skin starts to change? Even if you're not suddenly afflicted by adult acne, rosacea or sensitivity, the slowing down of sebum, elastin and collagenproduction - all that joyful business - means your skin will inevitably change through the decades, and it's needs will change with it. That means the best skin care products for you will change.
Without suggesting you give up your time-honoured regime for an entirely new set of products, there are plenty of great buys developed for each stage your skin goes through, so it's absolutely worth slotting one or two of these best skin care products in. Even one new product is enough to garner some great results - if you don't love them, keep trying one new product every six weeks - you'll at least have kept your skin on its toes, never a bad thing in my book.
Read on to discover the changes your skin experiences every decade, and the best skin care products to slot onto your skincare regime now...
30s Brighten and Protect
Cell turnover is starting to slow down, which can lead to dullness as well as more fine lines due to collagen and elastin breakdown. This is also a key time to protect yourself from environmental damage.
40s Soothe and de-puff
Previously oily skin types should be drier thanks to a slowing of sebum production - if your skin was already dry this means you need moisture, moisture, moisture. Lymphatic drainage is not as efficient as before, so you may retain more fluid and appear puffy around the eyes.
50s Nourish and brighten
If you're experiencing the menopause, you'll notice skin feels more dehydrated and you'll need richer formulas to feel comfortable and plump up lines. Pigmentation can also start to appear so you'll want to think about getting some retinol in your routine, stat.
60s Firm and peel
As skin loses elasticity, cheeks can 'sink' a little and the jawline looks less defined - it happens to us all! Skin texture can also change with pores more visible, which makes exfoliation so important at this stage.
70s Cocoon and cheat!
If you've always taken care of your skin, you'll be reaping the benefits by now! The biggest issues at this age tend to be dryness, further loss of elasticity and deep lines. Not keen on going down the Botox route? Us neither. There are plenty of fun cheats that can temporarily 'fill' lines with hyaluronic acid, and now's the time you can really enjoy using indulgently rich creams and oils.
30s: Kenzoki Belle De Jour Angel Eyes, £57
Our 30s is the decade most of us start to get serious about skincare, and given our eyes almost invariably show signs of ageing first, this is the area to invest in now. There are tons of eye creams out there but Kenzo's is a brilliant all-rounder. It's light and silky, so sinks in fast and won't overload this delicate area (which can cause more puffiness) Instantly, dry skin looks happier, plumper, plus white lotus flower extract works to brighten dark circles and, long-term, protect from environmental issues like pollution and smoke. Kenzo skincare flies under the radar a bit but there's plenty in the range that's worth seeking out for lovely, light textures and formulations that are particularly gentle on sensitive skin. Buy Kenzoki Belle De Jour Angel Eyes, £57 at Feelunique.com
30s Murad Invisiblur Perfecting Shield, £55
I'm sure you've heard this before, but wearing sunscreen every day at this age is the best investment you can make in the future of your face. Murad Invisiblur has a hefty SPF30 plus UVA protection, feels light and silky, blurs over pores and sits beautifully under make-up. No excuses! Buy Murad Invisiblur Perfecting Shield, £55, at Murad.co.uk
30s Garnier The Moisture Bomb Protect Mist Spray, £9.99
Another excellent SPF product - nothing is more important - this one also contains antioxidants to defend your skin from environmental pollution. Your skin's natural oil production should still be pretty healthy at this age, and you don't want anything that feels heavy under make-up, so go for an oil-free mist from a reliable skincare brand like this little bargain from Garnier! Buy Garnier The Moisture Bomb Protect Mist Spray, £9.99, at Boots.com
40s The Body Shop Facial Massager, £8
No, it's not textbook skincare, but The Body Shop Facial Massager only takes about 30 seconds to use and can really make a difference to your skin. Use this after your facial oil or moisturiser in the evening, gently rolling over skin to encourage lymphatic drainage (bye-bye puffy eyes) and make your creams et al skin in more effectively. Buy The Body Shop Facial Massager, £8 at Thebodyshop.com
40s: La Roche-Posay Effaclar Duo, £15.50
Hormonal Acne often crops up in our 30s or 40s, and can be quite unsettling if you've enjoyed a clear run skin-wise until that point. Salicylic acid ? the thing for blackheads and oil ? digs into pores and spring cleans them of build-ups Find it in La Roche-Posay Effaclar Duo, £15.50, the only product that blitzed my constant jawline breakouts. Buy La Roche-Posay Effaclar Duo, £15.50, at Amazon.co.uk
50s The Ordinary Hyaluronic Acid 2% + B5, £5.90
Post 40s your skin needs all the help it can get to stay properly hydrated, and hyaluronic acid, a sugar that draws in and holds onto up to 1000x its weight in water, is absolutely the ingredient to help. It 's already naturally in your skin but depletes as we get older, so pop on a drop or two of The Ordinary Hyaluronic Acid 2% + B5, £5.90, to juice your complexion back up and plumps all day. Buy The Ordinary Hyaluronic Acid 2% + B5, £5.90, at Amazon.co.uk
50s Sunday Riley Luna Sleeping Night Oil, £85
Sunday Riley's Luna Sleeping Night Oil is so perfect for 40+ skin for so many reasons. It contains a Retinol Ester - similar to a retinol in it's powers to reduce sun damage in skin including pigmentation, but without the irritation that traditional products can cause. It's also super calming and moisturising, and balanced out my oily T-Zone. Full disclosure: It's bright blue and smells a little 'natural' so best stick to evening use. Buy Sunday Riley Luna Sleeping Night Oil, £85 at Spacenk.com
50s This Works In Transit Spray On Moisture £18
Do you think hydrating sprays are a bit, well, pointless? So did I until I tried This Works In Transit Spray On Moisture. When skin's sebum production starts to slow down, moisturising twice a day can feel like far too little - pop one of these in your bag and feel nourished and comforted wherever you please. It's small, light and (relatively) cheap. It's packed with hydrating plant oils but won't make your make-up run or look greasy, basically it's completely addictive and entirely converting. Buy 50s This Works In Transit Spray On Moisture £18, at Lookfantastic.com
60s Find it in Super Facialist Retinol+ Anti-Ageing Restoring Serum, £16.99.
Generally speaking, most skincare works in a preventative and protective way rather than actually reversing damage done, except for Retinol that is. This highly concentrated form of Vitamin A is A+ at shrinking lines, firming and smoothing skin texture, so it's never too late to start. Retinol was once the preserve of pricy products, if you can forgo satisfying packaging and wait a little for technology to filter through, you?ll find it at a far friendlier price, like Super Facialist Retinol+ Anti-Ageing Restoring Serum, £16.99. Buy Super Facialist Retinol+ Anti-Ageing Restoring Serum, £16.99, at Boots.com
60s Imedeen Prime Renewal, £59.99
The not-so-great news is, there isn't any magic cream that will replace the depleted elastin that leads to loss of firmness in skin. The good news is there is something else you can do instead - boost your collagen levels! Collagen provides the support structure in your skin that will keep things looking as firm and bouncy as possible. Imedeen Prime Renewal supplements are a simple way to stock up on collagen from inside out, and you can even have a free Dermascan in Boots to see if it's working. Buy Imedeen Prime Renewal, £59.99 at Imedeen.co.uk
60s Alpha H Liquid Gold, £33
Texture is more important than ever now - been seeing a lot of your pores lately? - but a quick swipe with cotton pad doused in liquid exfoliator once a week really makes a difference. Liquid Gold is the original and best, containing AHAs (alpha hydroxy acids) that nibble away the top layer of your skin and leave a fresher, smoother complexion behind. It tingles a little, but takes all of two minutes for super effective results. Buy Alpha H Liquid Gold, £33, at Amazon.co.uk
70s Sisley Black Rose Precious Face Oil, £136
There's no getting away from that price, but if there was ever a time to treat yourself to a bit of luxury surely it's now? Somehow super rich without being heavy or greasy, Sisley Black Rose Precious Face Oil smells and feels delicious, and gives dry, dehydrated skin everything it needs of an evening - it will honestly glow. Still a bit rich for your blood? I also rate Neal's Yard Remedies Rehydrating Rose Facial Oil, £20.
70s Roloxin Instant Skin Smoothing Masque, £50 for ten
Totally temporary but unbelievably effective, Roloxin Instant Skin Smoothing Masque is a 7 minute mask with contracting silica particles that lift, smooth and "pull in" skin for a day after use. Squeeze the sachet for 20 seconds, smooth over skin and you can physically feel your contours firming as it dries to a powder. Moisturise as normal after you wash off then hold your head up high! 70s Roloxin Instant Skin Smoothing Masque, £50 for ten, Spacenk.com